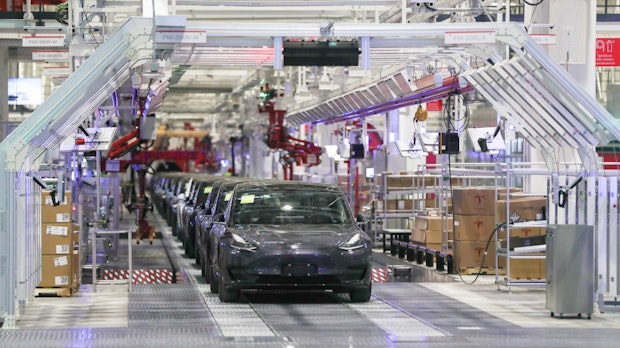 In the fall, a report by ARD magazine Kontraste revealed that the external cameras of Tesla vehicles during the Record the surroundings in high resolution while driving and parking. According to the report, Tesla has access to the images, while drivers only have partial control over them. Data protectionists criticized the camera recordings. Tesla, in turn, stated that everything was GDPR compliant. After checking cameras and sensors in Tesla's car, China has now banned a number of government officials from using them.
Tesla vehicles: restrictions in China
According to a report in the Wall Street Journal, these are employees of key corporations and military personnel. It is not clear which corporations are involved and how many people are affected by it. In any case, China's army is the largest employer in the world with over two million employees. As Bloomberg reports, the areas in which Tesla vehicles are allowed to be restricted have also been restricted. On the one hand, there are security concerns due to the abovementioned capabilities of the external cameras and the possible transmission of data to the USA.
In addition, it should be possible for the Tesla system to read out contact lists from smartphones if the devices are connected to the Vehicle are connected. Meanwhile, Tesla has repeatedly emphasized that the cameras were primarily used to record telematics and video data to improve its autonomous driving systems, as tagesschau.de writes. But it's also about marketing. The reason for using cameras: Unlike other manufacturers, Tesla does not rely on lidar sensors for its autonomous driving functions such as the autopilot, but on a system of cameras.
Every fifth dollar in sales comes from China
The possible restrictions in China are likely to be Tesla and his boss Elon Musk didn't like it. After all, the country is one of the most important markets for the US electric car manufacturer. Last year, Tesla doubled its sales in China to 6.7 billion US dollars. The company already earns every fifth dollar in the giant empire, as CNBC writes. With Model 3 and Y, Tesla is currently expected to hold around 13 percent of the e-car market in China.
The success in China had also sent Tesla shares back up after a temporary slump. On Friday, the stock exchange traders reacted rather sniffly to the Chinese government's restrictions on Tesla vehicles in China. At the start of the stock market, the share price fell by up to 4.4 percent. In the course of the day, however, the share recovered and is currently only slightly in the red.
You might also be interested in