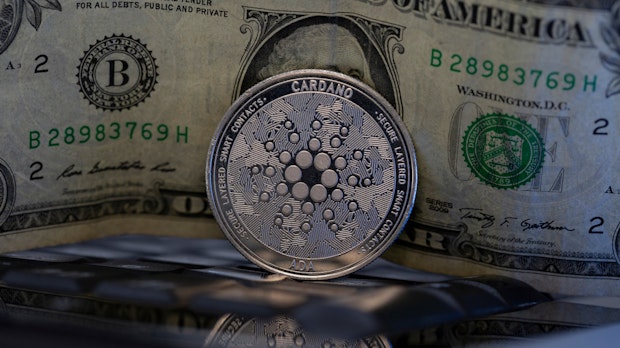 In an interview with the Austrian tech magazine Futurezone, Cardano boss Hoskinson commented on the future of the crypto industry in general and Bitcoin in particular. It shows that Hoskinson's enthusiasm for the crypto industry is unbroken.
Bitcoin as the dinosaur of the scene
Asked why people should even rely on alternatives like ADA when there is an established cryptocurrency called Bitcoin, Hoskinson replied sharply. Bitcoin is blind, deaf and stupid, he stated.
Bitcoin is the "least developed and slowest cryptocurrency "and cannot do much of what more modern approaches can achieve. It is also not very suitable as a means of payment. Nobody wakes up in the morning and thinks, "Today I'll pay for my schnitzel with Bitcoin". However, Bitcoin can "replace gold as a safeguard of value" and is even quite suitable for this.
Differentiate between cryptocurrency and blockchain
What Hoskinson tried to work out in the interview is ultimately the differentiation between blockchain and cryptocurrency. From his point of view, most of the future potential lies in blockchains with smart contracts functionality. These are currently Ethereum, Cardano (from May) and the Binance Smart Chain.
It is crucial to build a network that as many people as possible trust. Ultimately, what happens in the network is less important. Transferring amounts of money would be just as valid an application as saving proof of ownership for a home. The upcoming digital vaccination certificate, for example, is also based on blockchain technology.
The difference to existing solutions, the Achieving something similar consists primarily in the fact that the blockchain manages without central actors. Hoskinson is convinced that previous central players such as banks would also open up to blockchain in the future. Collapsing interest income and lending left the financial institutions little choice. The disruption will tend to be semi-voluntary.
In the run-up to Cardano's smart contract capability, the associated ADA currency has exploded since the end of January 2021. At the end of February, ADA passed the one-dollar mark for the first time in three years.
ADA is currently commuting 1.20 US dollars with a market valuation of around 39 billion dollars and is therefore in 6th place in the ranking of the most important cryptocurrencies. Interest in ADA is high. In the past 24 hours, the trading volume has increased by around 73 percent, the price by around 9.5 percent.
You might also be interested in