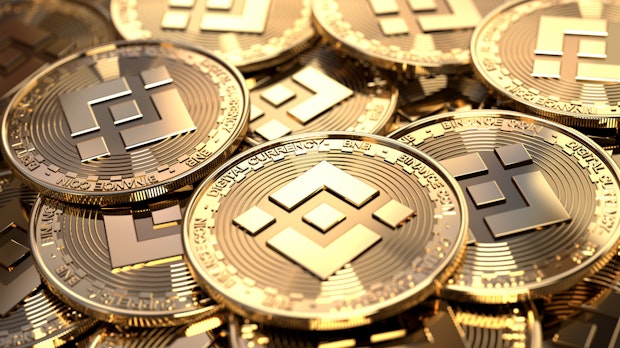 While it was around 500 US dollars at the beginning of the day, the Binance Coin (BNB) rose to 608 dollars over the 24-hour period. At the time of this writing, the BNB is relatively stable at $ 608 and a daily increase of over 21 percent. The BNB has thus grown by around 63 percent in the last seven days.
The market capitalization is around 94 billion dollars, the trading volume in the last 24 hours is around 14 billion dollars. BNB takes third place among the most important cryptocurrencies.
The climb of the BNB is closely linked to the rapid development of the Binance Smart Chain (BSC), a cheaper competitor of the Ethereum blockchain with its defi ecosystem. The BSC addresses Ethereum's weaknesses, especially the high transaction costs. But also the consensus mechanism of the proof-of-stake in contrast to the energy-hungry proof-of-work at Ethereum convinces many users.
In any case, the BSC's defi ecosystem based on smart contracts is in the fast lane. However, this process should take a while. After all, the ether has more than three times the market capitalization.
While the BNB massively increased on Monday, consolidated the ether only at a level of $ 2,150. The XRP (Ripple) has also increased massively – but not on Monday. Over the past seven days, XRP has posted significant growth of around 66 percent.
You might also be interested in