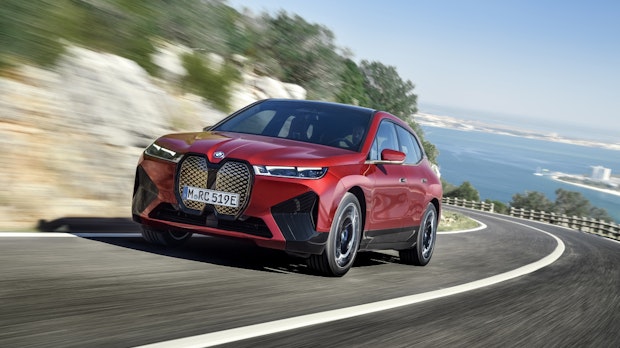 With the iX, BMW presents its new top electric model. The prices for the electric car start from 77,300 euros. With more power, however, it can cost around 20,000 euros more.
BMW announced the prices of its in November 2020 electrical top model iX communicated. The electric car, which is due to hit the market in November 2021, is available from 77,300 euros. The off-road vehicle is roughly the size of an X5. But the iX is on an electric platform for the first time since the i3.
BMW iX: 2 performance levels are at the start
The iX xDrive 40 has an output of 240 kW / 300 PS and its battery has a gross capacity of more than 70 kilowatt hours. The sprint from zero to 100 kilometers per hour (km / h) takes less than six seconds. The range should be over 400 kilometers. If you pay a good 20,000 euros more, you get the iX xDrive 50 with over 370 kW / 500 PS and a battery of more than 100 kilowatt hours for 98,000 euros. Then the standard sprint succeeds in less than five seconds and, in the best case, it only has to be charged after more than 600 kilometers. Both models have one motor per axis.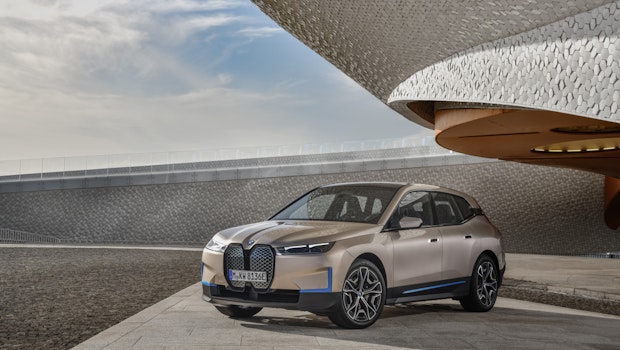 BMW iX: 10 minutes of charging for up to 120 kilometers
The iX 50 can carry up to 200 kW and the iX 40 with up to 150 kW. According to BMW, both are 80 percent recharged in less than 40 minutes. Ten minutes of electricity is enough for more than 120 kilometers with the iX 50 and more than 90 kilometers with the iX 40.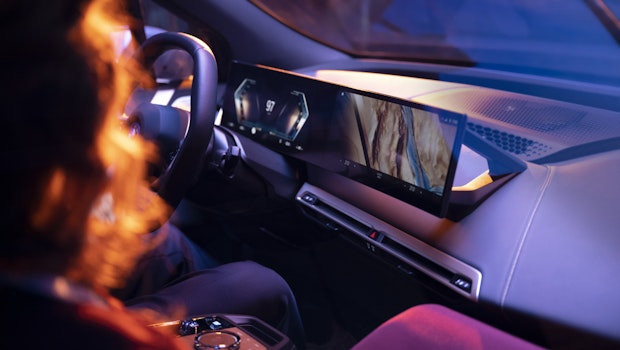 For assistance and connectivity, BMW relies on a 5G modem and new ones , automated driving and parking functions. The originally announced level 3 autonomous driving is off the table for now, BMW admits. The display and operating concept is new: According to the manufacturer, there is a new, curved digital display consisting of a 12.3-inch display and a 14.9-inch touchscreen under a shared, frameless glass surface. The next generation of the rotary control known as iDrive can be found on the center tunnel. dpa
More on the topic: BMW OS 8: Das brings the new iDrive for iX and i4
The you might also be interested in