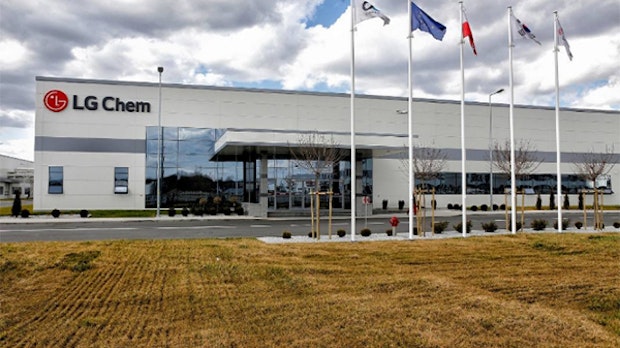 SKI gives in. SKI is paying the equivalent of 1.8 billion US dollars in cash and in licenses to LG Energy Solutions – the newly founded cell production subsidiary of LG Chem. LG sued SKI in 2019 for theft of trade secrets and argued that SKI was using LG technologies, without having the necessary rights.
LG is suing SKI for unauthorized use of LG technology
The litigation became explosive, especially for the car manufacturers Volkswagen and Ford. They both had extensive supply agreements with SKI. The order placed by VW is considered to be the trigger for the legal dispute. Because LG had also applied for that. LG did not simply want to accept the placing of the order with the competitor SKI, also from South Korea.
Since the beginning of 2019 SKI is building a $ 1.7 billion battery factory in the US state of Georgia. From there, SKI plans to deliver batteries to the VW plant in Chattanooga and Ford from next year.
This planning was massively endangered by the legal dispute, because the evidence had shown quite clearly in favor of LGs. That is why the US International Trade Commission (ITC) recently sided with LG Energy. After an ITC ruling, SKI was only allowed to import components for the production of lithium-ion batteries in the USA for a transitional phase. After that, SKI would have been allowed to introduce components for Volkswagen for two years, those for Ford for four years.
Politics fears job loss and intervenes
VW and Ford had therefore turned to politics and faced a loss of jobs warned in Georgia and the US as a whole. They met with open ears from the Governor of the US state, Brian Kemp. Kemp turned to US President Joe Biden and asked him to overturn the ITC ruling.
Biden had actually taken on the issue and set the parties to the dispute a deadline for a decision by Sunday evening. The US president had announced that he would make his own decision if no agreement had been announced by then. As Reuters reports, the intervention of the US government in coordination with Volkswagen and Ford is actually supposed to be the reason for the out-of-court settlement that has now been announced.
For US President Biden, the settlement of the dispute is an important achievement. After all, he has identified electromobility as a central issue in his transport policy. He wants to significantly promote the production of electric cars in the United States. To this end, he wants to provide government aid amounting to 174 billion dollars.
You might also be interested in