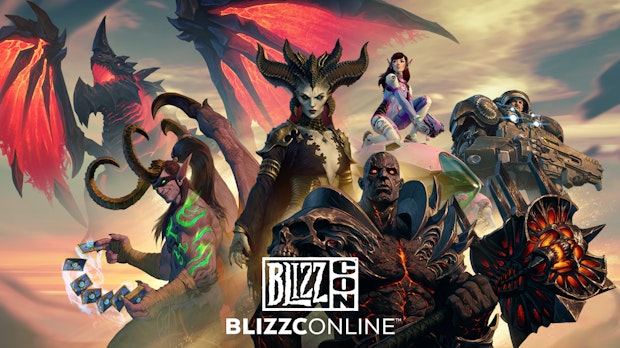 Blizzard's in-house game fair Blizzcon 2021 will take place as an online event this year. On Friday, 11 p.m. Central European time, the opening of the fair will start in a live stream. Until Sunday, game fans can find out about their favorite games in various channels. However, in the run-up to the online edition of Blizzcon, the game company Blizzard revealed many details about its MMORPG World of Warcraft (WoW) – probably by mistake.
Blizzard: News too WoW add-on Shadowlands
As Winfuture writes, the apparently premature publication of the corresponding press information is likely Most of the information about WoW, the addon Shadowlands and the expansion The Burning Crusade for WoW Classic will be known from Blizzard. That it was an oversight can be seen from the fact that the information and screenshots have already been deleted from the Blizzard servers.
According to the leaked information, Blizzard will be releasing the first big patch for Shadowlands, which has been eagerly awaited by fans, in the coming months the start. Patch 9.1 is called Chains of Domination and has a new zone, a new raid with ten bosses and a mega dungeon with eight bosses in its luggage. Flying should also be possible and PvP mode should be activated. The Burning Crusade expansion is also planned for Wow Classic and is due to start later this year.
Diablo 4 beta test and release von Diablo: Immortal
In addition, industry observers and fans are expecting Blizzcon 2021 ( Blizzconline) also have further news regarding possible Diablo 4 beta tests and the release date of the mobile game Diablo: Immortal. A change to Blizzard's tech support page has sparked a stir in the rumor mill. More details will be available here at Blizzcon. You can find the live stream for Blizzcon 2021 on the Blizzard Entertainment YouTube page. More information about the event is available here.
Also interesting: World of Warcraft – This microphone makes you sound like an orc
Most read