While for the time being ordinary users are just tasting the term artificial intelligence, AI and machine learning have become virtually unnoticed as one of the protagonists of our daily lives. We talk to chat services at customer services, we get product offers in web stores based on our interests, and streaming providers immediately figure out what content is worth offering us. In 2020, AI conquered new areas and we realized that we could be an important ally in epidemic management, or even in the fight against climate change. There is a huge business opportunity in artificial intelligence, but what trends should companies pay attention to in 2021? The Stylers Group's expert forecast comes straight from the U.S. market.
Amazing predictions are flying about the lightning-fast evolution of artificial intelligence: by 2025, the global AI market is estimated to reach $ 60 billion, and world GDP will rise by nearly $ 16 trillion thanks to AI upgrades. If we break away from the numbers, it is enough to just look around to notice that we are using the "knowledge" of machines in almost every area of ​​our lives. The technology is helping law enforcement in crime prevention, leading vehicle manufacturers are working with steam power to design self-propelled cars with smart software, and machine modeling is helping to analyze the effects of climate change. And the pandemic that broke out in 2020 has also shown that artificial intelligence has a place in healthcare as well: machine data processing also plays a role in virus knowledge and vaccine development, but AI helps predict epidemic curves or disinfect wards properly.
" US demand is showing a surge in demand for AI development, and this is no coincidence: businesses exploiting the potential of artificial intelligence are close to 40%. They are experiencing a percentage increase in business productivity. Modern technology solutions are proliferating and surrounding us everywhere. That's why it's interesting that only a third of users think they encounter AI solutions in their everyday lives " – drew attention to Gábor Gönczy, CEO of the Hungarian-owned Stylers Group, which is also active in the American market
t the customer experience
Artificial intelligence-based developments in telecommunications, entertainment and commerce are most common in everyday life. Big streaming providers like Netflix offer us certain types of content based on our past choices, and social sites quickly map our interests to show matching posts in our feeds – all thanks to machines that analyze our user habits. At the same time, in the epidemic situation, online shopping has also gained new momentum, with many products being procured online while more and more services are being deployed in the digital world. It has therefore become crucial for companies to offer the right product to the right customers.
Numerous studies have already shown that most users leave webshops without buying because they cannot find them quickly enough. interesting product, that is, lags behind the positive customer experience. Artificial intelligence provides excellent solutions to this problem, and you can also successfully offer additional products to visitors, such as a yoga mat in addition to training pants. Similarly, different types of referral systems support customer satisfaction and help users return, allowing them to find products that were not originally actively sought after by the user. The message is the same: "here they know what I want and I can get it quickly." Among the Stylers Group's most successful US projects in corporate digitization were e-commerce solutions developed for Deepak Chopra and Oprah Winfrey: media moguls asked Hungarian professionals for help in selling their digital products on a subscription basis.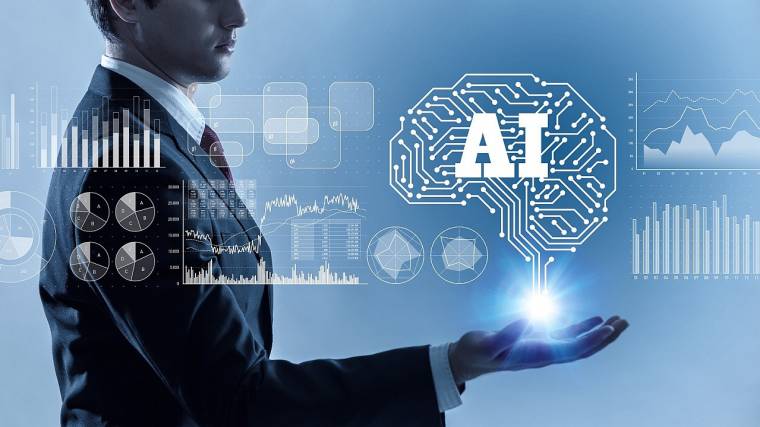 Convenience or privacy: jump the trust gap
As artificial intelligence-based solutions infiltrate more and more areas of everyday life, there are growing concerns about user data protection and privacy. It is important that both AI professionals and the corporate side prioritize honesty and responsibility, and place great emphasis on transparent information for customers. In the long run, companies can make the most of the unlimited business opportunities of artificial intelligence by embracing and clearly communicating to users the important benefits of using AI – seeing the benefits of modern technology instead of a manipulative tool.
" Typically, we are most afraid of inexplicable, opaque things in our daily lives, and this resistance to artificial intelligence is also evoked in most cases. This has been recognized by both developers and decision makers. , so there's a lot of research going on in the direction of the so-called "explainable AI" with the aim of better understanding the "thinking" of the machines. it can also be a direct danger to life in a self-driving car, drone or air traffic control. and, we still have a long way to go before we can consider artificial intelligence as a perfectly reliable partner – in the meantime, let's take advantage of the opportunities already available , "added Gábor Gönczy.
Hardware, software, tests, curiosities and colorful news from the world of IT by clicking here