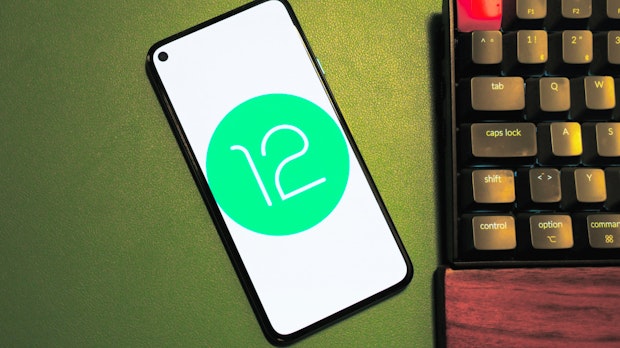 Android 12 has been officially announced. A few more months will pass before the final release, but some manufacturers already know which smartphones will receive the big update.
Jump to manufacturer:
Google Pixel
Samsung
Huawei
Honor
Oneplus
HMD Global / Nokia
Sony
Oppo
Xiaomi
Lenovo / Motorola
Realme
Vivo
Who else? (Asus, LG, Microsoft and others)
What does Android 12 bring?
Already after the release of the first developer preview there are signs that Android 12 will be a much bigger update is called the previous versions Android 10 and Android 11. They also had all kinds of relevant new features on board. The new OS generation will apparently bring many optical and functional functions with it, as the first leaks reveal. In the developer preview nothing of it can be seen yet; But this is not unusual, as it is primarily aimed at developers for whom the "substructure" with new interfaces is more important.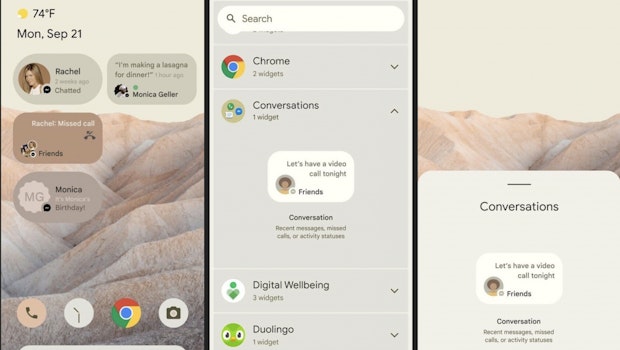 The already announced new We have summarized functions in an initial overview of Android 12. They include the integration of new formats such as HVEC and AVIF – the latter should provide better image quality and compression than Jpeg. Google is also drilling up the display of content such as images and co. In messaging apps with rich content and simplifies it for developers with a uniform interface (API).
An overview You can find the announced new functions here:
Android 12: Google publishes first test version – that brings the big update
Apart from the officially announced new features, Android 12 is to receive a privacy indicator à la iOS 14, among other things. This will in future be displayed in the notification bar when the camera or microphone is accessed.
In addition, the notification bar will be extensively revised and there will be a larger selection of themes to be able to customize the user interface more. There is also talk of the integration of app pairs and an improved picture-in-picture and one-handed mode.
More here: Android 12 leak: OS update should bring better data protection, app pairs and themes
Google's release roadmap for Android 12

In August the developer wants to achieve platform stability in order to release the big update possibly again in September. Experience has shown that Google will open Android 12 for devices from other manufacturers with the first public beta, which is due to appear in May 2012. The announcement of new functions is also to be expected. For this purpose, the manufacturer is likely to use the in-house developer conference Google I / O 2021 in May, which will probably take place again in a purely virtual manner.

Developer Preview 1: February 18, 2021
Developer Preview 2: March 2021
Developer Preview 3: April 2021
1. Public Beta: May 2021
2. Public Beta: June 2021
3. Public Beta: July 2021
4. Public Beta: August 2021
Final release: autumn 2021 (probably in September)
As in every year The question arises: Which smartphones will get the new large OS version? With some manufacturers, it is becoming easier and easier to identify the corresponding devices even before the official release. This is the current status:
Google: Android 12 update from Pixel 3 to 5
With its Pixel smartphones, Google has always communicated how long the devices will receive updates. The models are guaranteed to receive major OS updates and monthly security patches for three years. Since Google is the developer of Android, the Pixel smartphones not only get exclusive access to the developer versions, but are always the first devices to receive the new Android versions in autumn.
After the Pixel 2 (XL) received the last update last year, it is in October 2021 No more Pixel 3 and 3 XL (test), which came on the market in November 2018.
Pixel 5 (update guarantee until October 2023)
Pixel 4a 5G (update guarantee until October 2023)
Pixel 4a (update guarantee until August 2023)
Pixel 4 XL (update guarantee until October 2022)
Pixel 4 (Update -Guarantee until October 2022)
Pixel 3a XL (update guarantee until May 2022)
Pixel 3a (update guarantee until May 2022)
Pixel 3 XL (update guarantee until October 2021 )
Pixel 3 (update guarantee until October 2021)
This year the update cycle could come to an agreement Manufacturers. Because Google and Qualcomm announced in December 2020 that they would allow software updates for a period of four years. Google's 2021 pixel models should serve as a role model here.
Samsung: The new update king
Samsung has made exemplary progress in terms of Android updates and security patches in recent years. Although the manufacturer is not the fastest when it comes to providing OS updates, this is also getting better and better. Since December 2020, the industry leader has supplied a large number of its devices with Android 11 and has also given them regular security patches.
Samsung is also excellent in terms of the update guarantee: In the summer of 2020, the manufacturer announced a three-year update period for Android updates for many of its device classes, and in February 2021 Samsung added and promised four years of security patches for over 130 models. No other manufacturer currently offers this – not even Google.
These Samsung smartphones are probably there:
Samsung Galaxy S series:
Samsung Galaxy S21 Ultra
Samsung Galaxy S21 Plus
Samsung Galaxy S21
Samsung Galaxy S20 Ultra 5G
Samsung Galaxy S20 Ultra
Samsung Galax S20 Plus 5G
Samsung Galaxy S20 Plus
Samsung Galaxy S20 5G
Samsung Galaxy S20
Samsung Galaxy S10 5G
Samsung Galaxy S10 Plus
Samsung Galaxy S10
Samsung Galaxy S10e
Samsung Galaxy S10 Lite
Samsung extends update guarantee – this mod All receive security patches for 4 years
Samsung Galaxy Note series:
Samsung Galaxy Note 20 Ultra 5G
Samsung Galaxy Note 20 Ultra
Samsung Galaxy Note 20 5G
Samsung Galaxy Note 20
Samsung Galaxy Note 10 Plus 5G
Samsung Galaxy Note 10 Plus
Samsung Galaxy Note 10 5G

Samsung Galaxy Note 10

Samsung Galaxy Note 10 Lite
Samsung Galaxy Foldable Devices:
Samsung Galaxy Z Fold 2 5G
Samsung Galaxy Z Fold 2
Samsung Galaxy Z Flip 5G
Samsung Galaxy Z Flip
Samsung Galaxy Fold 5G
Samsung Galaxy Fold
Samsung Galaxy A series:
Samsung Galaxy A71 5G
Samsung Galaxy A71
Samsung Galaxy A51 5G
Samsung Galaxy A51
Samsung Galaxy A90 5G (probably)
Samsung Galaxy tablets:
Samsung Galaxy Tab S7 Plus 5G
Samsung Galaxy Tab S7 Plus
Samsung Galaxy Tab S7 5G
Samsung Galaxy Tab S7
Samsung Galaxy Tab S6 5G (probably)
Samsung Galaxy Tab S6 (probably)
Samsung Galaxy Tab S6 Lite (probably)
Android 12 Update for Huawei smartphones? Probably not
Huawei is still subject to the US sanctions imposed in May 2019 and is not allowed to access Google services such as the Play Store, Gmail, Maps and others. With the announcement of EMUI 11 last year, Huawei decided not to update to Android 11. All current models of the manufacturer continue to run on Android 10. Whether Huawei will bring its devices to Android 12 this year remains uncertain.
Due to the change of government in the USA, Huawei could possibly regain access to Google's services in the long term. However, Huawei is working on its own operating system Harmony OS, which is to replace Google's Android on its own devices in order to be able to avoid further possible trade conflicts. The only strange thing is that Harmony OS continues to be based on Android after the latest development status, as Ron Amadeo from Ars Technica discovered.
Honor: New Hope for Android 12
At Honor, the former Huawei subsidiary, the tide could turn. The company has been independent from Huawei since the end of 2020 and has since signed contracts with AMD, Intel, Mediatek, Micron Technology, Microsoft, Qualcomm, Samsung, SK Hynix and Sony. With the View 40, the manufacturer has even presented the first new smartphone – but currently only for the Chinese market. The prospect of the return of Google services on in-house devices is excellent given Huawei's move away. So far, however, nothing official has been communicated. Here it means: wait.
Oneplus: Android 12 update only for the top models
So far, Oneplus has guaranteed two major OS updates for its models. In the course of the diversification of the manufacturer, however, the update strategy changes: Only the more expensive models are guaranteed two large OS versions. The situation is different with the cheaper variants such as the N10 5G and N100: This is over after the update to Android 11. Oneplus is also canceling a year of security patches for its Budeget models: While the top models receive security updates for three years, the N10 5G and N100 only get two years.
Oneplus 8T
Oneplus 8 Pro
Oneplus Nord
Oneplus 8
Oneplus 7T
Oneplus 7T Pro
Oneplus N10 5G (no update planned)
Oneplus N100 ( No update to Android 12 planned)
H MD Global / Nokia: Android 12 update for numerous models
Nokia manufacturer HMD Global has been promising Android updates for two years for years. That won't change in 2021 either. Accordingly, we can calculate with Android 12 for the following models. It cannot be ruled out that other devices will receive the next OS – we'd better wait for an official statement here.
Nokia 8.3 5G
Nokia 5.3
Nokia 5.4
Nokia 3.4
Nokia 2.4
Nokia 1.3 (Android Go Edition)