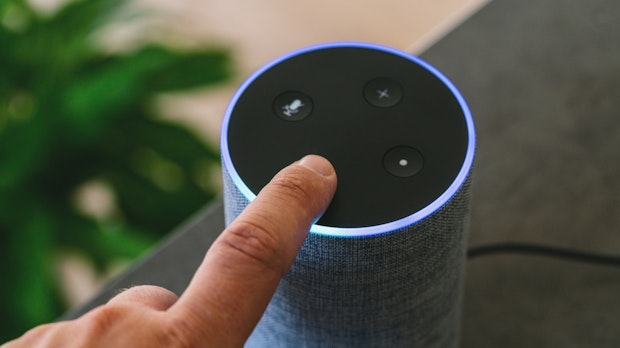 Smartspeakers still only offer a relatively limited use. However, researchers at the University of Washington have now shown that devices such as Amazon's Echo or Google's Nest Audio could also be used in the medical field. For their experiment, they used typical smart speaker components and software developed especially for this purpose to measure the heart rate of test subjects from a distance.
The scientists based their experiment on previous research, according to which it is possible to record a person's heart rate with ultrasound waves. With common smart speaker hardware, however, such signals cannot be generated and measured because they have of course been optimized for recognizing the human voice and playing music.
Heart rate measurement via smart speaker: There are still some problems to be solved
Instead of ultrasound they have Researchers developed a kind of sonar system based on frequencies between 18 and 22 kilohertz. The associated software should be able to determine the exact position of the test person and his heart rate. However, this only worked from a maximum distance of 60 centimeters.
In addition, the whole thing also worked, when The target person had turned away, but this also increased the error rate, which was higher than with classic electrocardiograms even under the best possible conditions. While clothing did not have a major influence on the test results, the system did not work reliably even in severely overweight people.
Software of the researchers can be used on commercial smartspeakers not be used
The researchers want to include the Python software on request free of charge share with others unless it is used for commercial purposes. However, the software cannot simply be transferred to a standard smart speaker. For security reasons, programs for Amazon's Echo or similar devices do not have direct access to the hardware functions, which would be necessary in this case.
It is of course possible that the manufacturers take up the technology, develop it further and integrate it into their smart speakers themselves. With the company's smartwatch, for example, Apple has been showing for some time that devices with a health function sell well. However, from a data protection point of view, it would of course be different if a smart speaker placed in the room collected the health data of the people present.
Also interesting: Stiftung Warentest tests Smartspeaker: Sonos One wins, but none is good
You might also be interested in