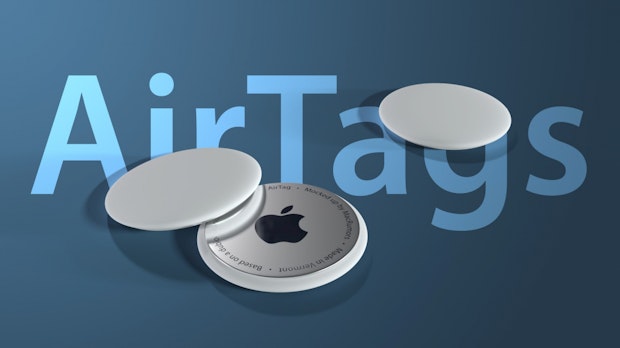 Rumors and hints about Apple's Airtags, which are being developed under the code name "B389", have been circulating since at least August 2019. Apple has probably inadvertently officially confirmed its Airtags in April 2020 through a support video, which was quickly taken offline again. In the meantime, a lot is known about the small gadget with location function.
Apple not only wants to help us in the future to find our iPhones, iPads, watches and Macbooks, but also other non-Apple products such as bags, purses and more. For this purpose, the group has a tracking product in the making that will not be larger than a two-euro piece.
With the Airtags, Apple could really compete with the long-established manufacturer Tile. Using the small, square tile pucks, Bluetooth can be used to locate you and the object connected to it using the corresponding app. Apple's round airtags are rumored to work more precisely than the Tile products.
According to the latest information, the more precise localization takes place via the U1 ultra-broadband chip. Apple announced this chip in 2019 with its iPhone 11 models, and it can also be found in the iPhone 12 series. Thanks to the chip, not only the approximate location of the lost item can be determined, but the exact position – even behind the closet or in the sofa.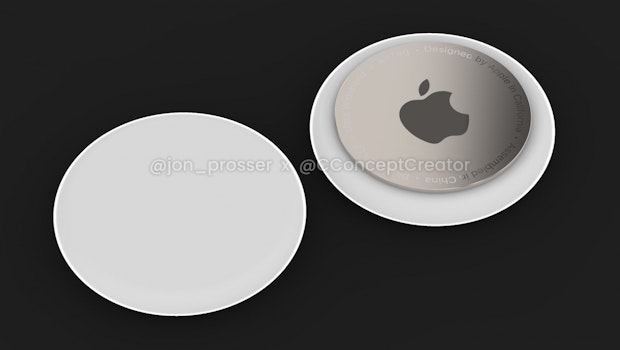 The central contact point for locating the Airtags will probably be the "Where is" app announced last year. It is already able to locate iPhones, iPads, iPod Touch, Apple Watch, Macs and Airpods. For better spatial positioning, Apple could also make use of augmented reality and show the air day on your iPhone display using a camera in the room. With the help of 3D balloons on the display you should be guided in the right direction.
Even in the assets of iOS 13, additional features could be detected that are very likely to become part of the final product: Like the Airpods, the tags can be made to emit a beep to make them easier to find. They are linked to the iCloud by means of a proximity sensor: all you have to do is bring the day close to your iPhone, similar to the Airpods.
Owners can also be alerted if they move too far from an object equipped with airtags so that they do not forget it. This feature can be disabled in "safe" locations like home or the office, they say. Users should also be able to put an air day into a "lost mode". This is intended to give the person who has taken possession of the lost object a notification to return it to the rightful owner. The prerequisite is that the person also has an iPhone and wants to return the lost item, reports 9to5 Mac.
Aside from locating lost objects, Apple may have other plans for its tracking plates, such as from patent sketches which Patently-Apple has opened.