Amsterdam-based VanMoof startup, which is already a very popular ebicycle manufacturer, aims to raise $ 128 million for its developments to become a market leader in the design and sale of electric bicycles.
VanMoof differs from the average e-bike manufacturer in that the company strives to control everything from the supply chain to the customer experience. VanMoof e-bikes are premium category products designed primarily for city tours. The latest models currently cost € 2198.
These electric-powered vehicles also receive an electronic transmission system. There is no need for cyclists to switch between the four gears, all they have to do is jump on the bike and start pedaling.
The new models are recognizable by the triangular, futuristic-looking frame, but with hydraulic brakes, integrated they were also equipped with lighting and some smart features. They even have a built-in motion sensor alarm, GPS chip and mobile connection.
If the bike is declared stolen, the GPS and mobile chips will be activated and the bike will be traceable in VanMoof. The company's bikes are already compatible with Apple Find My.
Instead of relying solely on ready-made parts, the company works with a small number of suppliers to produce custom parts. In this way, in order to reduce costs, it can eliminate as many intermediaries as possible, thus creating a competitive advantage.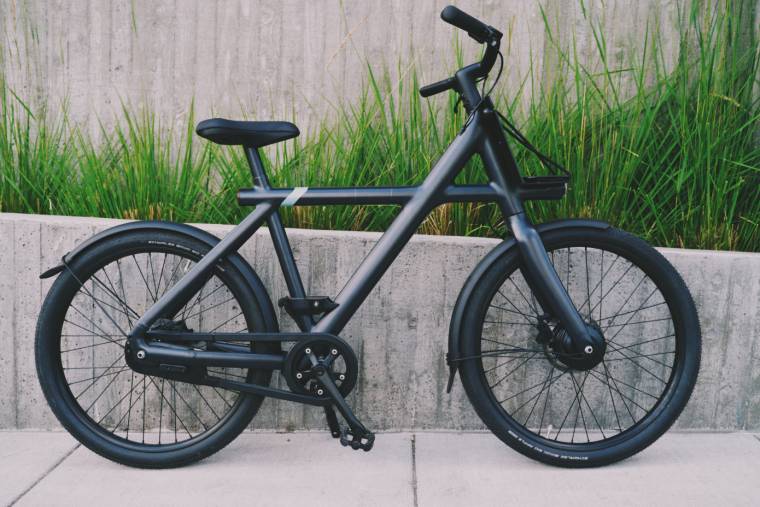 The development of companies such as VanMoof is quite capital intensive. The company has opened retail stores and service centers in 50 different cities around the world. Although the company was launched in Europe, the United States is now the fastest growing market for VanMoof.
With the additional funding now available, the startup plans to significantly increase its current strategic goals. They can come with updated bikes with a sophisticated design and several unique parts. They expect more stores and service centers around the world, and probably more online sales as well. "This will help us get 10 million people to sit on our bikes over the next five years," co-founder and CEO Taco Carlier said in a statement. So far, 150,000 people use VanMoof bikes.
Hardware, software, tests, curiosities and colorful news from the IT world by clicking here!