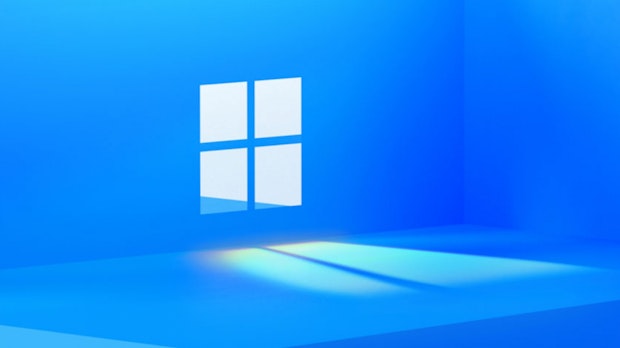 One week before Following the official unveiling on June 24th, a pre-release version of the upcoming operating system was published on the Chinese platform Weibo. You confirm both the new name "Windows 11" and changes to the user interface. All of the innovations that have been rumored in advance are not yet on board in the early pre-release version that was not leaked.
Windows 11 with Windows 10X accents
The leaked screenshots indicate that Microsoft is incorporating design elements of its crushed Windows 10X into Windows 11. The start menu of Windows 11 is quite similar to that of 10X. It comes without animated tiles (live tiles) and is therefore more reduced than the solution in Windows 10. Furthermore, apps can apparently be pinned and the last files displayed. In addition, the option to shut down or restart Windows 11 devices more quickly by repositioning the corresponding buttons.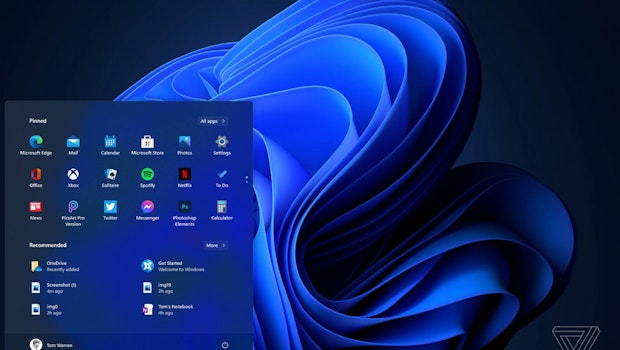 In addition, it is noticeable that Microsoft has centered the taskbar and was no longer pressed into the lower left corner of the screen. In addition, Microsoft has tidied up the overview in the taskbar, integrated a new start button and a fresh menu. As previously leaked, the menu no longer simply folds upwards, but opens in a slightly floating window with rounded corners that run through the entire system.
Suitable for the topic: Windows 11 is approaching: Microsoft has given Windows 10 an expiration date
If you like the new positioning does not appeal, there is the option of moving the app icons and the start menu back to the left. A dark mode is also available.
As Chris Welch from The Verge appropriately writes, the early pre-release version of Windows 11 looks more like a refined version of Windows 10 as something completely new.
Windows Central, who also looked at Windows 11, also report that the modern design extends to the context menus. The pre-release version also includes new standard wallpapers and a new widgets panel for the calendar, news, weather and more. In addition, move in a new "furnishing experience".
As previously indicated by Microsoft with an eleven-minute video with older Windows start-up sounds, Windows 11 is getting new sounds. Among other things, there will be a new start-up sound.
I may be listening too much into things, but does the new Windows 11 start up noise sound a little like a modern take on the Windows 95 start up noise? pic.twitter.com/WDnhHeT7iq

— Zac Bowden (@zacbowden) June 15, 2021

Windows 11: Preliminary version without changes to the store

Previously leaked information about a new Windows Store is in the leaked Windows 11 pre-release version does not yet exist. In the final version, developers should be able to set any Windows programs via the Windows App Store – including browsers such as Chrome or Firefox.

What is new, however, is that the Xbox app is now integrated in Windows 11 and provides quick access to Xbox Game Pass Games, the social elements of the Xbox network and the Xbox Store. According to The Verge, the appearance of the Xbox Game Bar and Windows Game Mode have not changed so far.

The leaked pre-release version already shows in which direction Microsoft Windows 11 is heading: The new version is tidier and more modern without confusing the hundreds of millions of existing users. However, we must not forget that the leak is not yet the finished release version, so Microsoft could conjure up a few surprises out of its hat on June 24th.

You might also be interested in