The leader of the Sadrist movement in Iraq, Muqtada al-Sadr, renewed, today, Sunday, his position rejecting foreign interference in the internal affairs of the country, waving strict steps if those countries did not stop at their own.
In a tweet on his account. On Twitter, Al-Sadr confirmed today that a high-level dialogue will be opened with what he described as the neighboring countries, "which have clear interference in Iraqi political, security and other affairs", to prevent interference at all. The largest number of seats in the recent parliamentary elections, according to the preliminary results, "that if those countries that he did not name respond, he will welcome the matter, but if they continue to interfere, then he will resort to known diplomatic and international methods to prevent this."
Also, he hinted at the possibility of reducing economic and commercial transactions with these parties.
Strict measures
and warned that any act considered a violation of Iraqi sovereignty "would be Papa to reduce diplomatic representation or other strict procedures in place internationally and regionally."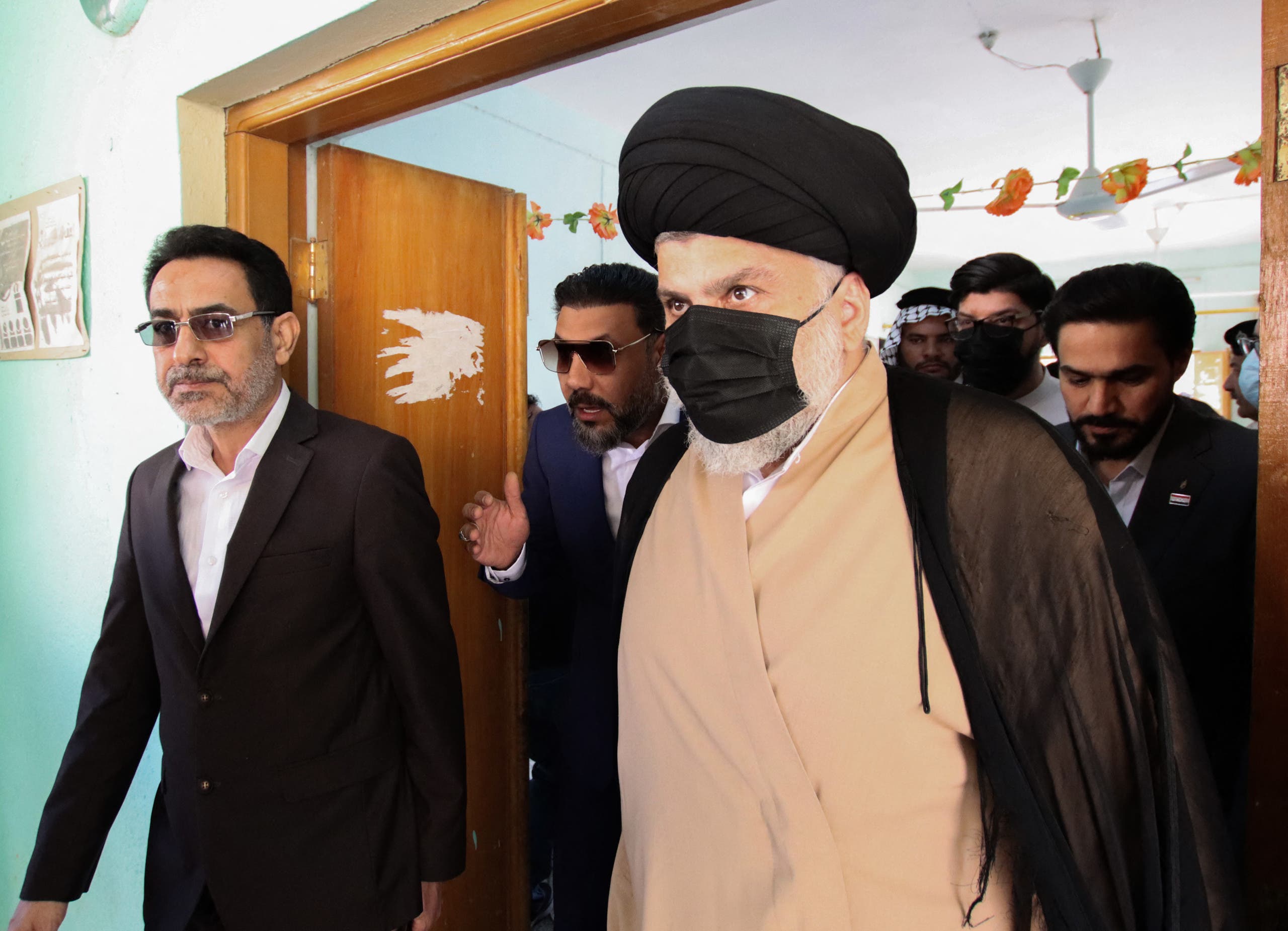 No to interference in the elections
Al-Sadr stressed that Iraq will not interfere in the affairs of any of the neighboring countries, and its lands will not be "a starting point for harming them, especially those countries that respect its full sovereignty."
He also concluded Emphasizing not to allow any country to interfere in the Iraqi elections, their results, and the consequent alliances and government formation
a strong pressure card
The early parliamentary session that took place on the tenth of this month (October 2021), but he still has to agree with other political forces to form the government, after challenging the largest bloc. Seats out of 329, according to the preliminary results announced by the Commission