The United States of America offered, on Wednesday, a financial reward of $ 5 million to anyone who provides information on leaders in the Hezbollah militia, which deploys its forces in Yemen, Syria and Iraq.
The account of the "Rewards from For Justice" of the US Department of State on Twitter, posted a picture of the terrorist leader of Hezbollah, Haitham Ali Tabatabai, stressing that he is a military leader in the Hezbollah organization who helped destabilize the region. He works as a commander of special forces in Yemen and Syria, and helped implement the militia's plans and agenda.
He also pointed out that the US State Department had classified the aforementioned as a global terrorist in 2016.
The program demanded Anyone who has information about Tabatabai, send it to obtain a reward, through the addresses attached to the picture of the wanted terrorist.
Nasrallah's advisor
Earlier, a similar financial reward was given to anyone who provides information about a Lebanese man named Khalil Youssef Harb, who also belongs to the party, who contributed to smuggling large sums of money to the Houthis. The wanted person is an advisor close to the Secretary-General of Hezbollah and has supervised the organization's military operations in a number of Middle Eastern countries.
He continued that he was the link with other terrorist groups, as he transferred large sums of money to the militia's allies in Yemen, referring to the Houthi coup militia.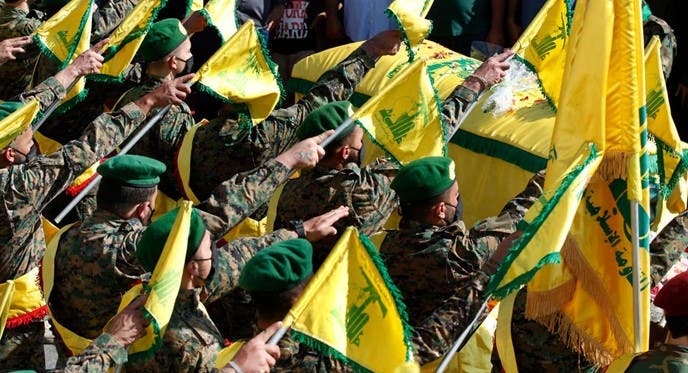 of the Hezbollah militia
sanctions on the network Smuggling
Last June, the US Treasury imposed sanctions on members of a smuggling network linked to Iran that collects millions for the benefit of the Houthi militia. The support helps the Houthis to carry out attacks that threaten civilian infrastructure in Yemen and Saudi Arabia.
The Yemeni government has repeatedly confirmed the presence of elements of the Lebanese Hezbollah participating in the fighting alongside the terrorist Houthi militia affiliated with Iran in Yemen.