Among the evidence of the American CIA on the house where al-Qaeda leader Osama bin Laden was staying, and his killing in it by a raid launched by a "special force" on the dawn of May 2, 2011 in the city of "Abbotabad" in northeastern Pakistan, are the ropes that his wives used to spread It has to be washed, according to a new book written by the American Peter Bergen of 416 pages, and it begins to be sold on Tuesday in the United States and abroad, and the American newspaper "New York Post" yesterday summarized the most important thing in it. Bin Laden said that the leader of "Al-Qaeda" asked his bodyguard, Ibrahim Abdul Hamid, to build a large house in "Abbotabad" for the residence of his family members and some of his aides, after he was assured that the hell of American pursuits was no longer targeting him as in the past, according to what I had seen. "Al-Arabiya.net" reported the newspaper's report on the book, so the guard did and finished building it in 2005. In a section attached to the house, Ibrahim and his brother stayed with members of their families, and he is the one who appears in a video before it was later demolished.
)
However, the Pakistani security services learned of the existence of Ibrahim in the tide Yena, and kept looking for him, until they found him driving in 2010, so they followed him and recognized the house in which he resides, and they began to monitor him and collect information about him and the house they found surrounded by a 5.5-meter-high fence, topped with wires, without knowing that bin Laden resides in it with His three wives and 8 of his children, in addition to 4 grandchildren, but the echo of what they learned about bin Laden's bodyguard, reached the "CIA", and it began to watch the house as well.
And he was walking in the yard at night
And what caught the attention of the CIA agents was the absence of any telephone line, not even an Internet subscription. For a huge apartment complex, it seems that its owner is wealthy and a large number of people reside in it. Nevertheless, its windows are few, and its upper balcony is surrounded by high walls on all sides, which later became clear that it was bin Laden alone. Then they learned another important thing, which is that the residents of the house do not throw their garbage in the garbage as the rest of the neighbors do, but they are accustomed to burning it.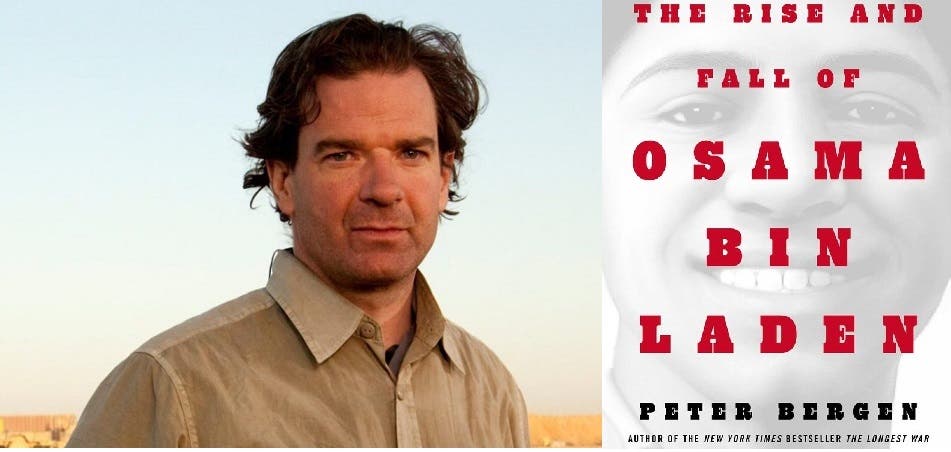 The author and his 416-page book
As for the clothes that are spread on ropes to dry, their quantities were confirmed to intelligence agents as to a large number of people, while their quality was confirmed that some of them were for adult women and men. In addition to 9 children, which brought the memory back to bin Laden's lifestyle in Afghanistan previously, so the CIA concluded that the resident in the house is none other than the leader of "Al-Qaeda" and his wives, especially since some of its agents used to see from an apartment they rented opposite the house a man of his height appearing through the binoculars of vision. He walks in his yard most of the time at night, and they did not see him come out of it at least once, so they raided him for 40 minutes and killed him.
It is worth mentioning that Peter Bergen, the author of the book, is a professor at Arizona State University, CNN National Security Analyst American television, and previously testified before congressional committees 18 times on American national security issues, and according to what "Al Arabiya.net" read in his biography also contained in it, he held educational positions at Harvard and Johns Hopkins Universities, and that he authored 8 books, including 3 of the best-selling in The United States, in addition to 4 considered one of the best non-fiction books.