EoAT (End-of-Arm-Tooling), ie smart and versatile robotic end tools such as sensors, grippers and quick changers, allow robots to adapt and run high-precision applications that may have seemed too complicated to automate in the past. Thanks to their user-friendly design, intuitive programming, built-in security features and almost human-like sensing, these advanced tools help create collaborative applications that allow human employees and robots to work safely in close proximity to each other. All of these benefits will ultimately lead to significant business benefits and thus a return on your initial investment in an extremely short period of time.
A robot – an endless opportunity
Innovations in EoAT allow robots to engage in an increasing number of industrial tasks, and their secure and interoperable operation leads to reduced costs by eliminating the need for a safety fence, complicated programming, and commissioning costs to work with. The devices are flexible and easy to install, allowing operators to quickly switch between different tasks without minimal programming or device changes. With the tools, robots have the opportunity to perform tasks with greater accuracy and reliability than human workers, which they are able to do 24 hours a day, thus drastically increasing productivity. Collaborative technologies work best when their programming is simple, even for employees who have no experience in robotics. This also allows smaller manufacturing companies to experiment and integrate new solutions manually according to emerging needs. Businesses that continue to work along traditional methods, such as manufacturing custom devices for different manufacturing tasks, are severely disadvantaged due to high costs and the inflexible nature of the technology. In contrast, flexible, application-centric EoAT is easy to install and hassle-free with workpieces of different shapes, sizes, and materials, or with frequently changing workflows. In addition, these flexible and extremely versatile devices can be seamlessly integrated into many production environments.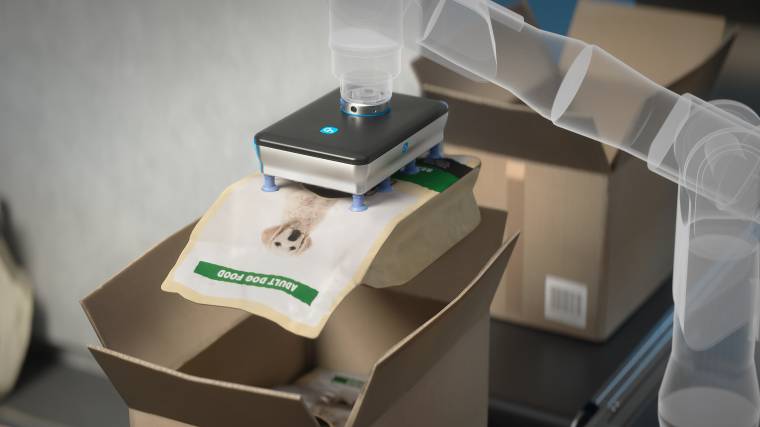 Advanced solutions lead to rapid payback
Taking on board all the above-mentioned benefits of the new EoAT technology and adding new experiences that show how the overall flexibility of the devices allows manufacturers to face the sudden downturn in production. challenges such as those brought about by the COVID-19 pandemic, we can clearly see that higher productivity, for a quick return on investment, which in some cases can take up to three months.
Expert example
EoAT market leader OnRobot in Denmark has a wide range of tools to accelerate return on its product portfolio. One of these is the VGP20 electric vacuum gripper, which provides a high-performance and versatile solution for challenging palletizing tasks, including moving heavy, large, and perforated workpieces. Compatible with all leading robot brands, the gripper has a load capacity of 20 kg, making it ideal for many types of applications in a wide range of industries, from the beauty industry to electronics and pharmaceuticals to the food industry.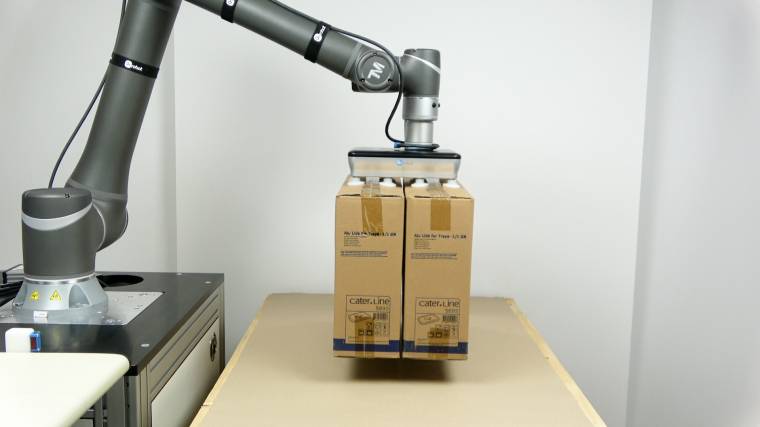 The gripper offers incredible results in terms of cost savings, as it allows the automation of tasks that would otherwise commit a lot of resources and would therefore be costly. Labor costs typically account for a large portion of warehouse operating budgets, compared to the combined costs of utilities, taxes, distribution, and rent. In addition, the OnRobot VGP20 electric vacuum gripper can also provide applications that previously could only be performed with high-performance pneumatic grippers, all at a fraction of the cost and complexity of the past. As long as pneumatic grippers need compressed air to operate, the VGP20 is fully electric and can be operated immediately after unpacking, allowing businesses to save up to 90% on operating and maintenance costs compared to installing conventional pneumatic grippers.
And that's not all. The VGP20 also allows the use of less expensive packaging materials. The price of cardboard suitable for packaging increased by almost 40% between 2010 and 2020, and demand from e-commerce can be expected to grow at an ever-faster rate. In light of all this, further price increases are expected, forcing shipping companies to turn to lower-cost packaging materials. However, thinner and more porous cartons and lightweight packaging bags pose a serious challenge to traditional automated packaging and palletizing applications. The high-performance, customizable grip, on the other hand, easily handles thinner and cheaper packaging, allowing shippers to save a lot on both automation and shipping costs.
Hardware, software, tests, curiosities and color news from the world of IT by clicking here