The Chargé d'Affairs at the United States Embassy in Yemen, Cathy Westley, said that the Houthis must end the violence and agree to a comprehensive ceasefire. Which resulted in dozens of dead and wounded, including children and women.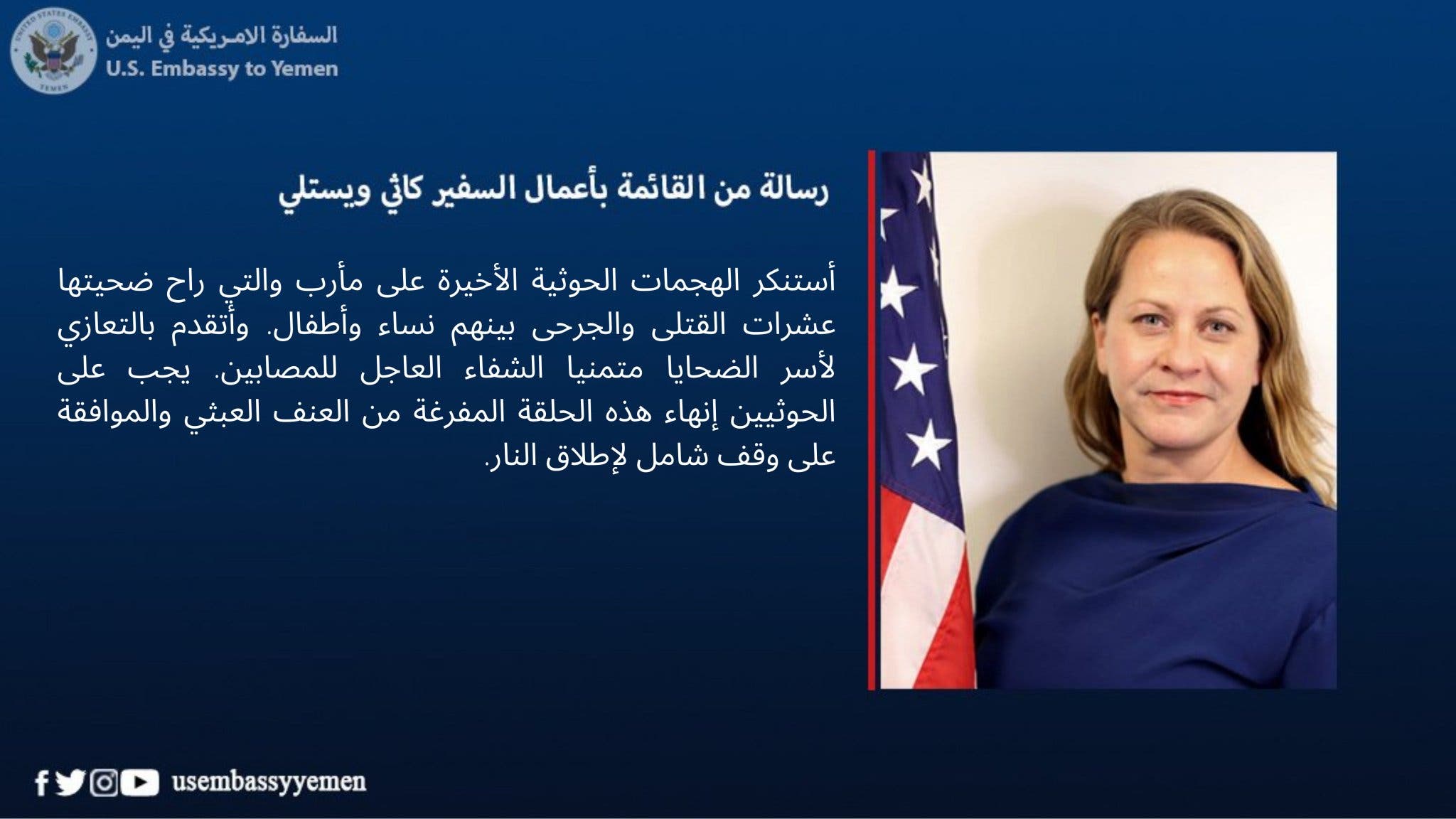 To that, the British Ambassador to Yemen Richard Oppenheim expressed his concern about the Houthi escalation in Marib, and stressed the importance of an urgent cessation of violence and the targeting of civilians and displaced persons.
And Oppenheim discussed with the Yemeni Prime Minister Maeen Abdul-Malik United Nations efforts to put an urgent solution to the Safer oil tank to avoid disaster.
While the Yemeni Prime Minister stressed that these crimes prove to the world that the Houthi militias do not believe in peace.
The death toll from the Houthi missile bombing on the village of "Al-Amoud" in Marib has reached thirty-nine, including large numbers of women and children.
The Houthi militia bombed the village, which is located in Al-Jawbah District, south of Marib, with two ballistic missiles, one of which targeted a mosque, which led to large numbers of civilian casualties. Twelve civilians were killed, including two of his sons.