Good Friday is officially the hottest day ever of in year so far after 22C (71.6F) has been reported in central London.
today's temperature in St. James Park surpasses the previous one record of 20.8°C (69.4°F) set in London on 23 March and Cornwall on March, 25.
The temperature is most likely climb further – possibly up to 23C (73.4F), Met Office added.
Friday sun is not just however, limited to the capital. with highs also visible in northern parts of England and Scotland.
Read more: Everything you need to know among fears of road and rail chaos
upcoming of in first Easter holiday weekend with no COVID restrictions, families warned of traffic delays, disruptions to trains, ferries and airports as they planned their escape.
AA predicts 27.6 million. car travel will made over well of weekend, with motorists were called in in car on Saturday, not Friday.
Rod Dennis of the RAC said: "While much of the main roads of the country are currently running quite freely, the traffic on Easter begins to decrease. build in certain places, and this is likely to continue throughout the day."
So far the traffic has been the most intense on M20 in Kent today, after suspension of P&O runs between Dover and Calais all weekend.
Overturned truck saw tails on M6 in Greater Manchester while severe congestion was reported on M25 near Heathrow Airport.
Increased traffic for Southwest means big queues on The RAC said the M4 and M5 were heading south.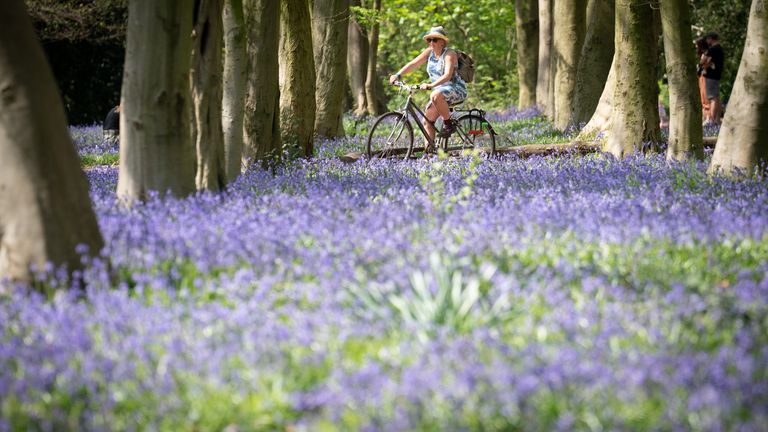 There is also there are likely to be queues around Stansted and Gatwick airports as engineering work on weekends means buses are replacing trains on routes from London.
Trains canceled on Western main line between London Euston and Milton Keynes.
Aviation data company Cirium reported 9,212 flights. with Between Good Friday and Easter Monday, 1.6 million seats are scheduled to depart from UK airports – 78% of in total for Easter 2019.
The busiest day will be today with about 2,430 flights due.
But families could face disappointment as airlines continue to be forced to cancel flights due to COVID-related staff illness.