The UN envoy to Yemen, Hans Grundberg, stressed that a permanent solution will only be achieved through a comprehensive political settlement in the country, stressing the importance of implementing the Riyadh Agreement.
He said in a Security Council session on the situation In Yemen today, Thursday, "the infrastructure has been greatly damaged since the conflict began," stressing the need to "address the humanitarian and economic situation."
He also added, "Consultations were held in Yemen." and with the regional actors in this file", in order to resume political consultations. The number of civilians is increasing as a result of the conflict, and we have witnessed public executions, "considering that the lack of accountability frustrates the Yemenis," referring to the executions that took place in the capital, Sana'a, which is under the control of the Houthis, a while ago.
The United Nations and Western countries And Arabiya condemned earlier, the Houthi group's execution of 9 Yemenis, against the background of allegations that they were involved in the killing of the head of their political council, Saleh Al-Samad in 2018.
For his part, the United Nations humanitarian representative said that the violence in Yemen is increasing, not regressing, adding that "The economic situation in the country is on the verge of collapse."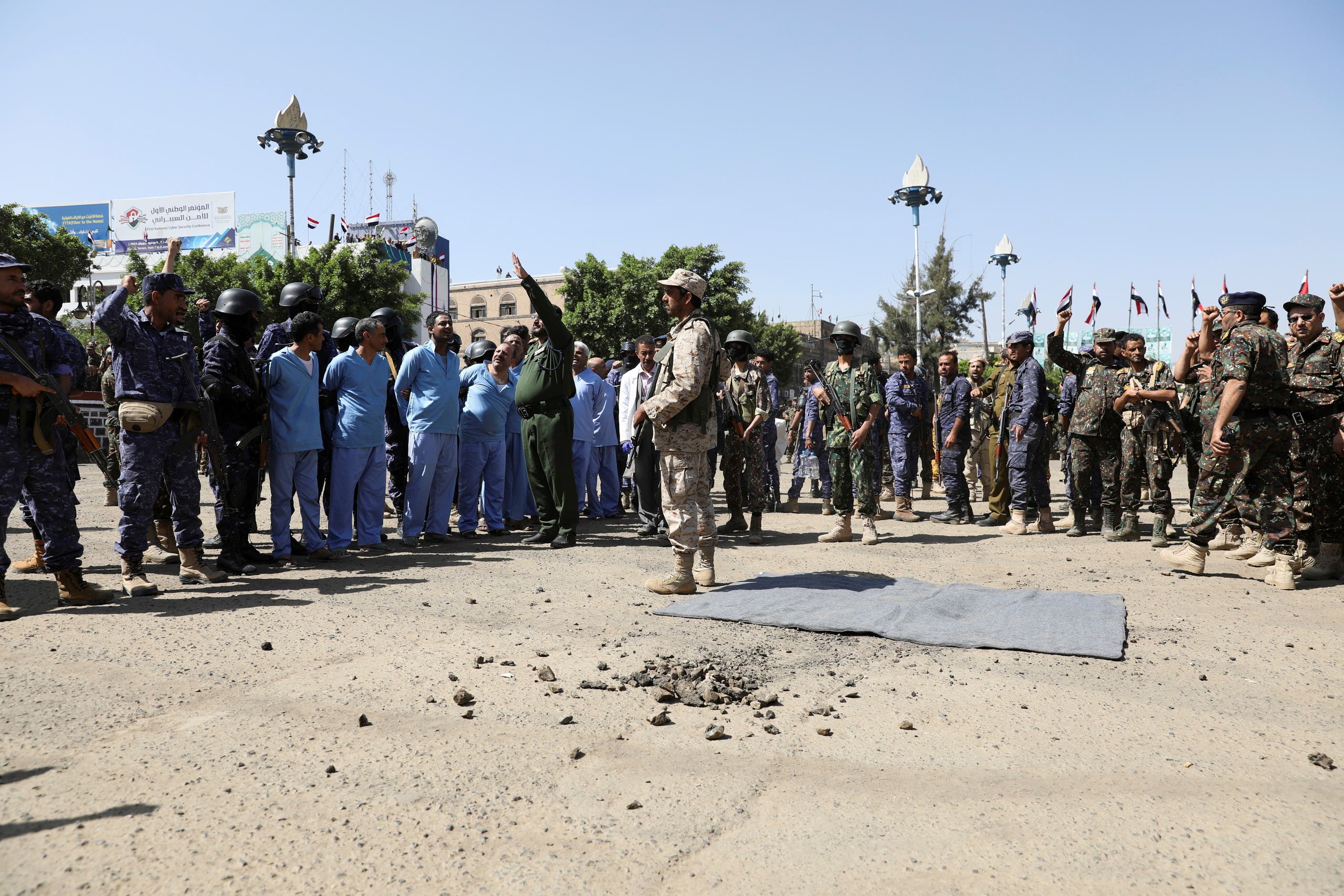 From the Execution of the Nine Victims (Reuters)
(Houthi siege strangling Marib
Since last February, an attack on Marib, in an attempt to control it without result, amid international warnings of the effects and dangers of these attacks on thousands of displaced people. It amounts to 139 camps, housing about 2.2 million displaced people.