Although it has repeatedly stressed that it will not recognize the Taliban government in Afghanistan, the British government announced on Tuesday that officials had met leaders of the movement in Kabul, in order to prevent the country from becoming an incubator for extremist terrorists.
A government spokesman stated that British Prime Minister Boris Johnson met the Special Envoy there, Simon Gass, and the British Chargé d'Affairs in Afghanistan, Martin Longden, after they held talks with the Taliban. He added that those concerned met prominent members of the movement, including Mawlawi Amir Khan, Mullah Abdul Ghani, Bardar Akhund, and Mawlawi Abdul Salam Hanafi. The meeting also discussed the possibility of Britain providing assistance to Afghanistan to address the humanitarian crisis, stressing the importance of preventing the country from becoming an incubator of terrorism. They also stressed the need for continued safe exit for those who want to leave the country.
The meeting also discussed the issue of the treatment of minorities and the rights of women and girls, stressing that the British government It continues to do everything in its power to ensure safe passage for those who wish to leave, and reiterates its commitment to supporting the Afghan people.
Back after confirmation
It is indicated that British Foreign Secretary Dominic Raab confirmed early last month that his country does not recognize a Taliban-led government in Afghanistan, but at the same time he indicated that his country is dealing with the new realities in the country. Speaking during a visit to Pakistan on September 5, he said that about 15,000 people could not have been evacuated from Kabul without some degree of cooperation with the Taliban, who captured Kabul on August 15.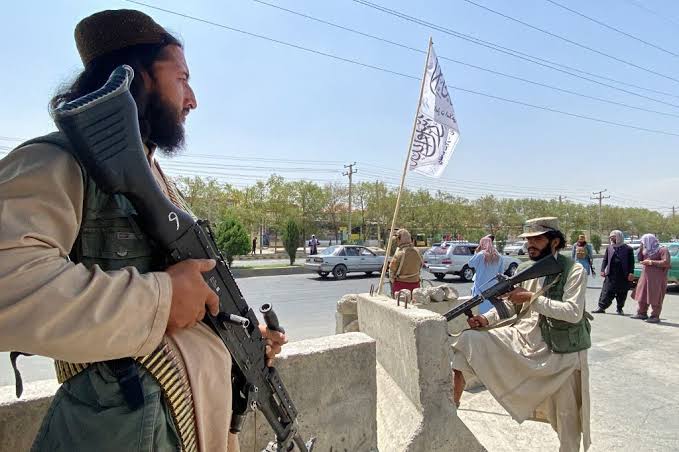 Elements of the Taliban
also added the The British minister at the time said that London had a clear interest in the future of Afghanistan.
It is noteworthy that the Taliban movement took control of the capital, Kabul, late last August, after Afghan President Ashraf Ghani fled the country, and the withdrawal of US and American forces was completed.
This lightning campaign at the time, to seize power, raised the international community's concern that the country would plunge again into terrorism or violence.