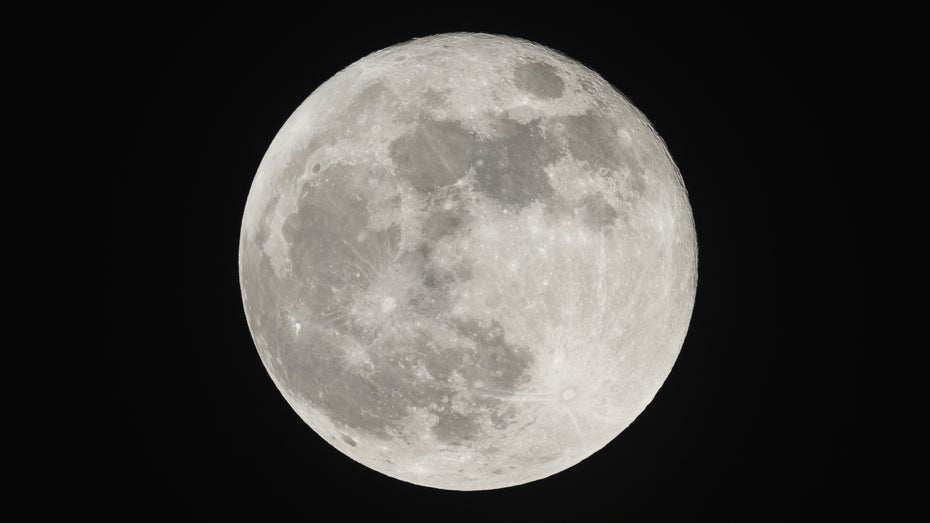 Elon Musk is there and Jeff Bezos too – the space business is one of the trends of the hour. A new startup wants to shift the focus from American successes to European ones. The former Airbus subsidiary Hélène Huby founded "The Exploration Company" in 2021. With her company she wants to go to the moon.
More on the subject
Take a deep breath: there is enough oxygen for everyone on the moon

Water on the moon: New NASA study provides insight into the role of shadows

Lunar Mission: Australian Rover should search for water
There are more detailed plans for this. The first mission is to fly around the earth for three to six months in 2026, and the second mission is to go to the moon in 2028. The startup wants to develop its own orbit vehicle, called Nyx, for this all-trip journey. First of all, it should transport freight, but in the long term people should also be able to take a seat on board. In addition, the vehicle should be able to be charged while in orbit.
Nyx: The Greek goddess of cosmic creation
The name of the capsule is a reference to the Greek goddess of cosmic creation, Nyx. The startup wants to be inspired by the Greek creative spirit, but "also by their respect for reason, beauty and dialogue". In terms of actions, this means, for example, that the startup aims to innovate in space with its developments and also want to make space travel possible in the long term for non-billionaires, i.e. people who are not called Elon Musk or Jeff Bezos.
Musk and Bezos, with their private space companies, are perhaps also an inspiration and drive for founder Huby. Before starting her own business, she gained experience in the space business as an innovation manager at the Airbus subsidiary "Defense and Space". She turned her back on the company – also because Airbus and similar companies are too slow, especially with a view to innovations from the private sector.
According to its website, the company, which was founded in early 2021, currently has six employees and six consultants. "The Exploration Company" has offices at two locations in Europe, in Mérignac in Bordeaux, France, and Gilching near Munich in Germany.
Money from investor: inside, 21 vacancies
Based on this, the startup wants to get bigger – and investors believe that too: In the latest financing round, the startup was able to collect 5.3 million euros. Promus Ventures, Vsquared and Cherry Ventures were involved. The money will probably also be invested in expanding the team: 21 vacancies are advertised on the company's website. Who knows which bright minds will bring this startup to the very top – into orbit – in the future.
You might also be interested in