In 2018, the Association for One Million Hungarian Sports launched the V4 Future Sports Festival, which enriched Budapest with a high-quality e-sports competition. After the continuation in 2019, the event was canceled last year due to the Covid19 epidemic, but this year the Hungarian capital will be visited again by competitors from other countries and on the basis of an invitation, and spectators can follow their fights via online broadcasts.
The event places special emphasis on the countries of the Visegrád Four, so the participating competitors came mainly from here. , however, during the first V4 Future Sports Festival, teams invited from outside the region also took part in Counter-Strike: Global Offensive's highest-ranked and largest fan base. Thus, the live broadcasts on Twitch can be watched by the large audience of the popular e-sports game (the recent PGL Major Stockholm tournament was watched by nearly two million spectators at the same time), which will be available to international viewers in English as well as English.
Twelve teams will compete for a total prize pool of three hundred thousand euros (the winning team will win one hundred and fifty thousand euros), four of them from the qualifying tournament of the V4 Future Sports Festival, four from the invitation of the e4 sports federations of the V4 countries delegates a selection of players from domestic clubs) and four of the largest international clubs in Counter-Strike are invited by the organizers.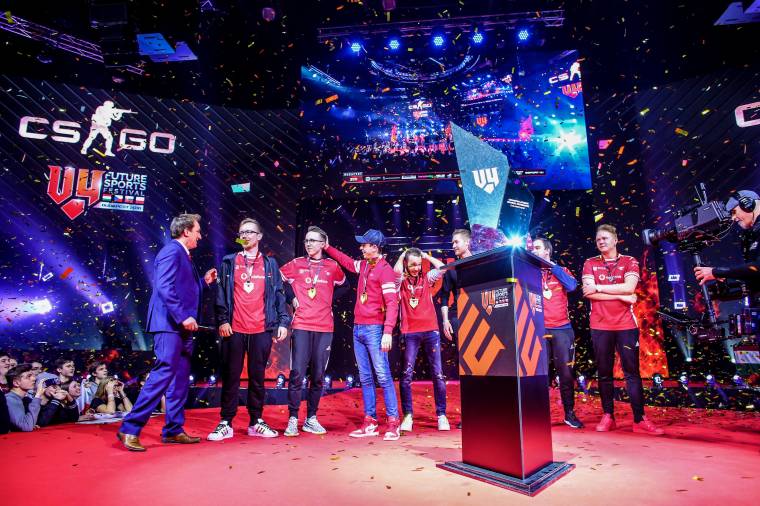 In addition to the technology-receptive fan base of one of the most popular e-sports games, fans of virtual football The 2021 V4 Future Sports Festival is also worth noting, as in addition to the CS: GO tournament, a series of FIFA 22 competitions will be held within the framework of the event, on November 22-24. between. Each of the eight participating countries (Poland, the Czech Republic, Slovakia, Romania, Serbia, Croatia, Slovenia and Hungary) will be accompanied by an influencer from each of the largest sports content producers in Hungary. Their fights will last for three days, and there will be a cash prize of twenty-seven thousand euros among the participants, from which the winner can take home eleven thousand euros.