Large technology companies will soon have to pay significant taxes, regardless of the tax rates they used to pay. According to a BBC News report, G20 leaders have reached an agreement that would set a 15 per cent global minimum tax rate for large companies. The long-standing agreement should be formalized from today (31 October) and enter into force in 2023.
The United States originally came up with the idea of ​​preventing companies from avoiding creative accounting. to pay most of their tax in that country. However, the idea has been embraced by other countries as well, so a G20-level agreement could finally deter technology giants like Amazon, Apple, Google, Meta and Netflix from maximizing their profits by relying on loopholes. The Organization for Economic Co-operation and Development (OECD) told CBC News that the move could bring in about $ 150 billion from companies worldwide. From this huge framework, for example, individual governments could better fund public services and help tackle issues such as climate change.
However, the agreement is widely criticized, and not only by those who are generally opposed to higher taxes. Oxfam, for example, has criticized the "exceptions" that protect certain incomes and that will take 10 years to phase out. The equality group also said the agreement was "extremely limited" and affected less than 100 companies while bringing little money to poorer countries. It is considered that, although the agreement may go beyond the status quo of the G20, it does not necessarily address the existing concerns.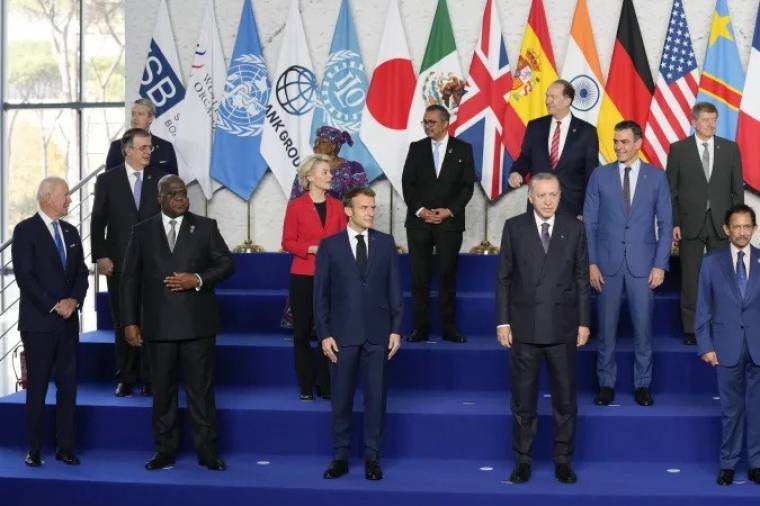 US President Joe Biden, Felix Tshisekedi, President of the Democratic Republic of the Congo and President of the African Union, French President Emmanuel Macron and Turkish President Recep Tayyip Erdogan (from left in line) together with other world leaders pose as a group at the G20 Summit, La Nuvola Conference Center in Rome21 on October 30. The G20 (or Group of Twenty) is an intergovernmental forum that includes 19 countries and the European Union. The group was founded in 1999 in response to several global economic crises. Italy currently holds the presidency of the G20, and this year's summit will focus on three broad, interlinked pillars of action: People, Planet, Prosperity.
Hardware, software, tests, curiosities and colorful news from the IT world by clicking here