Turkish President Recep Tayyip Erdogan declared, on Saturday, the provinces of Antalya, Mugla, Mersin and Adana "disaster areas" as a result of the fires, which killed 6 people and injured dozens.
This came in a tweet posted on his account. In "Twitter", where he stressed that his country will continue to take all necessary steps to heal the people's wounds and compensate for their losses.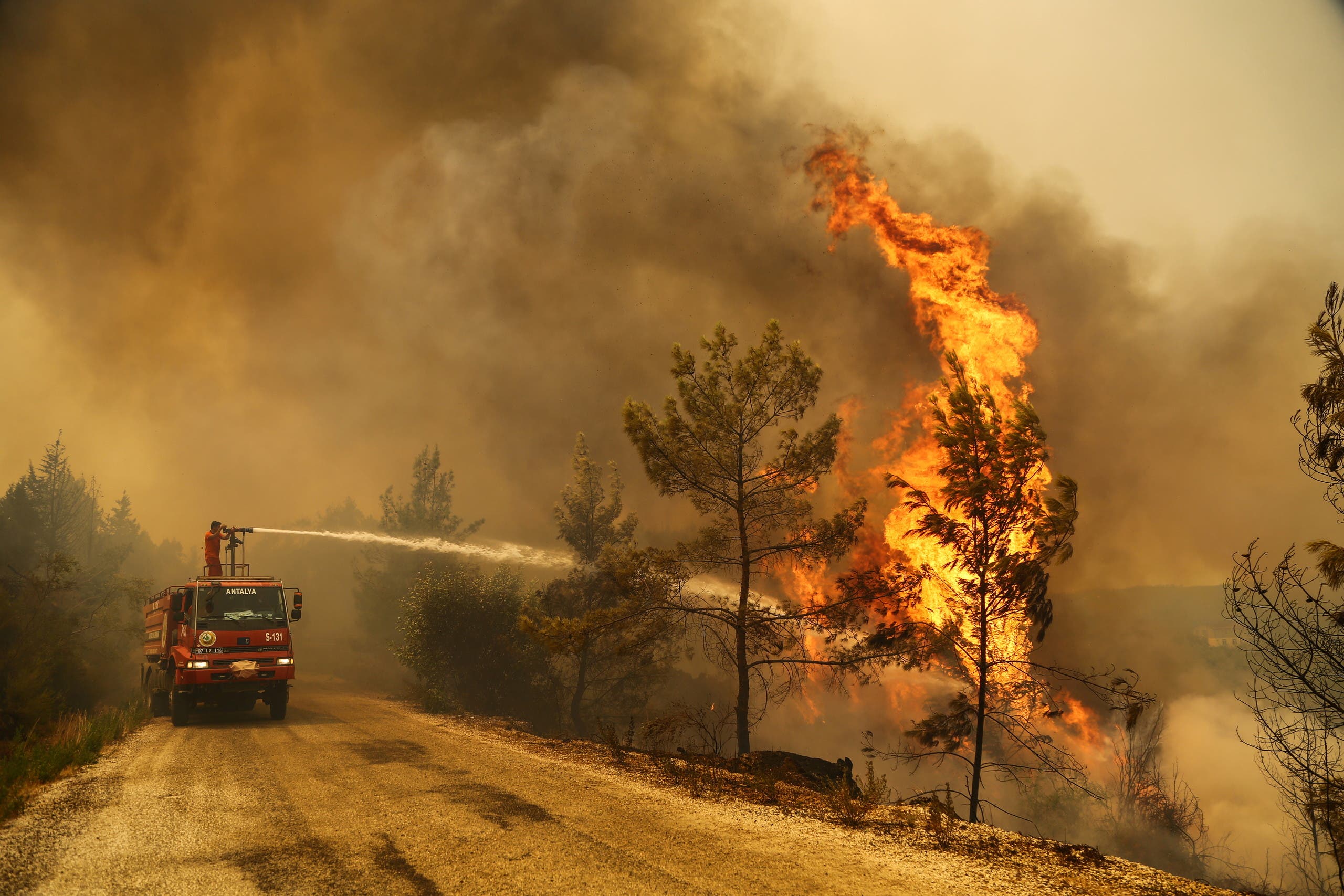 and forest fires broke out in several states of southern and southwestern Turkey
The Turkish Minister of Health said that the death toll from forest fires that broke out in Turkish towns bordering the Mediterranean rose to 6, Saturday, after two forest workers were killed.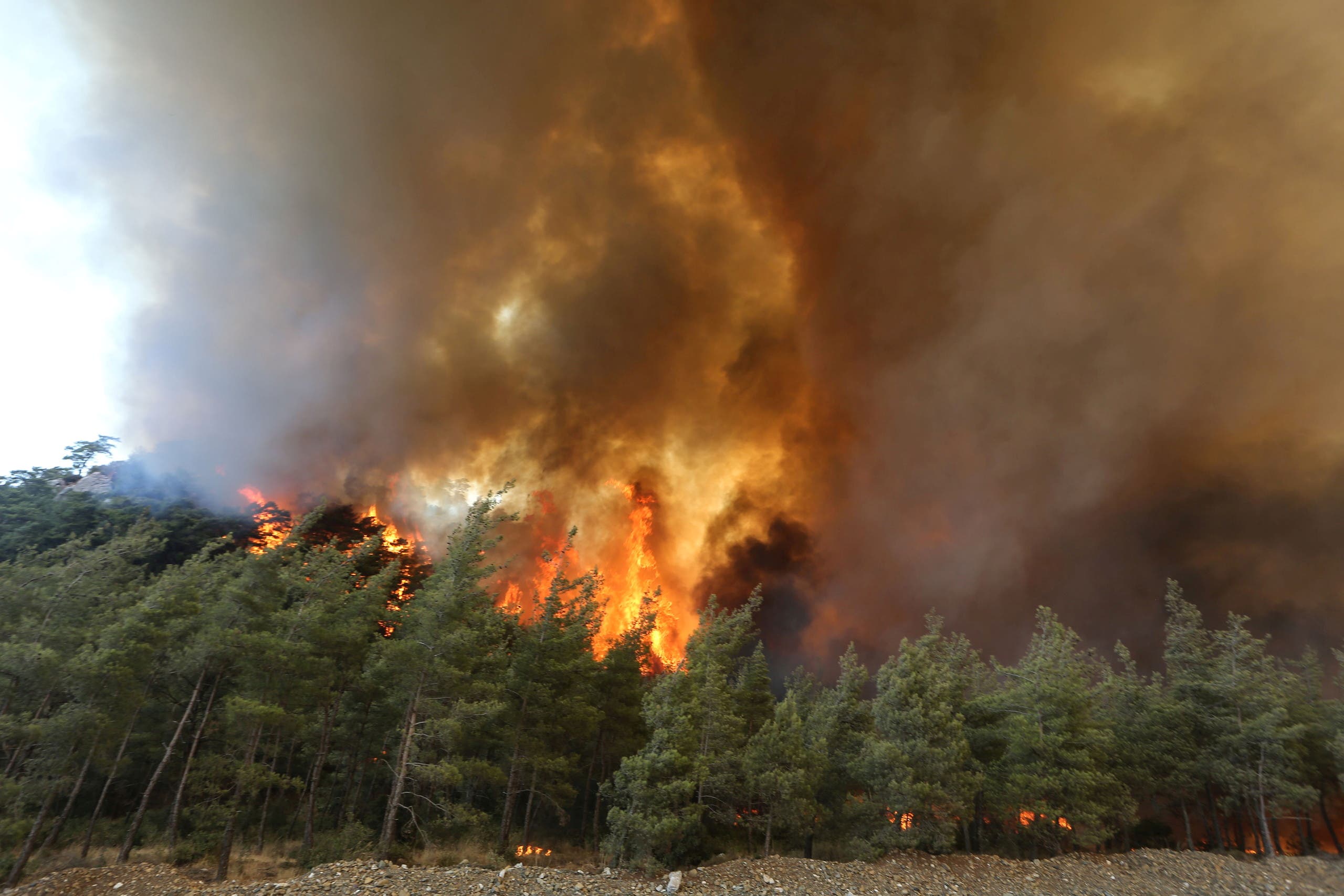 The fires that have been burning all over Turkey since Wednesday have destroyed forests, damaged villages and tourist destinations, and forced residents of these areas to leave their homes.
The Minister of Agriculture and Forestry, Bekir Bakdemirli, announced, on Saturday, that 88 out of 98 fires had been controlled, amid strong winds and rain.
New fires broke out in the southern province of Hatay, where the fires spread to populated areas, but it seems that they have been brought under control.
Five people were killed on Least died in Manavgat, and another died in Marmaris. Both cities are located on the Mediterranean Sea and constitute a tourist destination.
The Minister of Health, Fahrettin Koca, said that 400 people injured in the Manavgat fires have been discharged from hospitals, while 10 are still receiving treatment. In Marmaris, 159 people received treatment, while one person is still undergoing treatment for burns.
Turkish media reported that hotel guests in a number of areas of the Aegean town of Bodrum were asked to leave, and the authorities called on the boats and private yachts to assist with evacuation efforts.
Forest fires are common in the Mediterranean and Aegean regions of Turkey during the summer months. A heat wave across southern Europe, fueled by hot air from Africa, has led to wildfires across the Mediterranean.
Temperatures in Greece and neighboring countries in southeastern Europe are expected to rise to 42 degrees Celsius.
Turkey has blamed some past forest fires on arson or on outlawed Kurdistan Workers' Party (PKK) militants.
President Recep Tayyip Erdogan visited the area, Saturday, by helicopter.