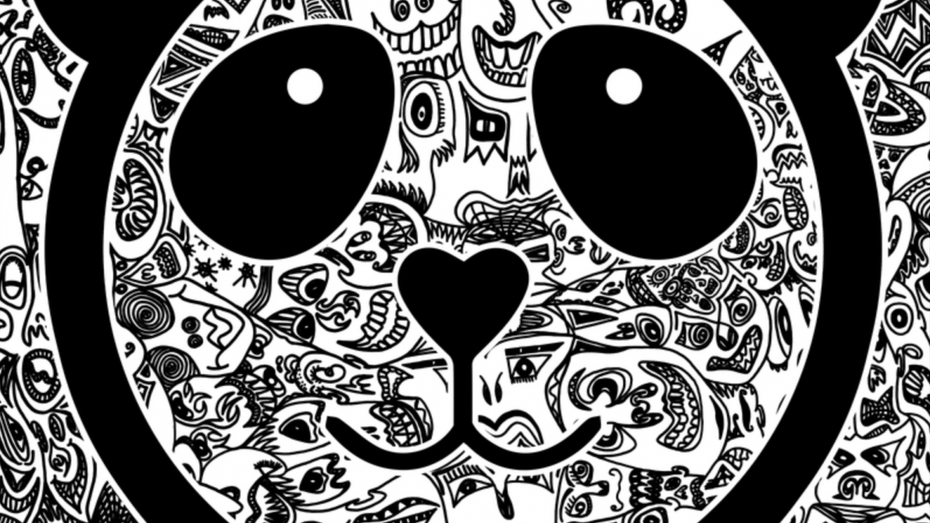 Short sequences of men climbing on bus stops run on flickering iPads. On top of them are bright spots of oil paint that are moving. It looks like a fusion of digital and classical art. The screens are on a wall at a booth at Art Cologne, next to opulent works by established artists. Some walk past it, others stay tied up in front of it.
More on the subject
Crypto-Hype: What are NFTs?

Women make up less than 16 percent of the NFT art market

Crypto-News: The daily news blog all about Bitcoin and Co.
The artist Erik Schmidt took photos at a "Black Lives Matter" demonstration and then painted over and animated them – as NFT, says Vera Gliem, owner of a specialized publishing house (Provincial Editions Bochum / Berlin). An NFT, i.e. non-fungible token (in German roughly "non-exchangeable token"), is a protected file that is based on the architecture of the blockchain (i.e. an expandable list of data records).
That is, the unique token is linked to the plant and secured by the blockchain. More precisely, as a buyer of this art, one has a certificate of authenticity for a file. The pictures can still be accessible on the Internet, but only one has the original.
The technology of the NFT has been causing a sensation on the art market since the beginning of 2021 and is considered one of the biggest trends of the year. At an auction by the Christie's auction house in New York in early November, an NFT by the artist Mike Winkelmann alias Beeple was auctioned for almost 29 million US dollars (about 26 million euros).
NFT are price on par with works of classical painting. For comparison: A work by the Mexican artist Frida Kahlo (1907-1954) was sold at a Sotheby's auction a few days later for 35 million dollars.
That the crypto wave is now also affecting the art world is a logical consequence, says Johanna Neuschäffer from the Gallery Office Impart in Berlin. Blockchain technology is not only democratizing the financial sector, but also the art market. "However, the hype about digital art started much earlier, in the 80s and 90s." With cryptotechnology, a new medium has now been added, which simplifies trading.
More on the subject
Xbox boss Phil Spencer : NFT in games "exploitation rather than entertainment"
NFT as a door opener: Visa crypto boss sees wallets on the way to super apps
Gary Vee about NFT: "This will revolutionize the music industry"
The advantages of the NFT: They are forgery-proof. Everything is transparent, prices and trade are visible. In addition, artists can earn money from reselling through so-called royalties. This is an "exciting moment in art history", says the art historian.
"That has never happened before," he says Cologne blockchain expert Hilmar Orth. Nevertheless, you are in a speculative bubble that "will burst sooner or later," he says.
There are different people among the buyers – collectors, programmers, speculators. The capital market is therefore not spared from NFT. "People don't just want art on their walls, but also on their smartphones," says Neuschäffer. Orth sees it similarly: "In 2021, the biggest status symbol is to own an NFT for half a million and have it as a Twitter profile picture." An example: the American comedian and late night talker Jimmy Fallon.
NFT probably no danger for galleries
Could NFT pose a threat to galleries? According to gallery owner Neuschäffer and crypto expert Orth, this is not the case. The crypto artist Guillermo Carrasquero, on the other hand, speaks of a "decentralization of power". Up until now, gallery owners and art collectors had the sovereignty to decide what was good art. Now this determines the mass, he says. This is a new era.
Anneli Botz, director of the Berlin König Galerie, is also observing the increasing demand for digital works of art. While analogue life came to a standstill in the corona pandemic, the digital world, online life, flourished. Artists, too, were more concerned with digital space "because one was confronted more with screen". As a result, digital art has also gotten better. The hype surrounding the NFT in a time of corona and blockchain is therefore "no coincidence".
Crypto art is not a completely new phenomenon. There was a first boom around NFT around 2018, as fintech expert Garry Krugljakow says. After that it is a little flattened. "In the wake of the pandemic, cryptocurrencies went through the roof, a large part of the money flowed into markets."
Many who invested in crypto , did not exchange their cryptocurrencies back for traditional money. Investments were made, not only in digital currencies, but also in art based on blockchain technology. dpa
This may you are also interested