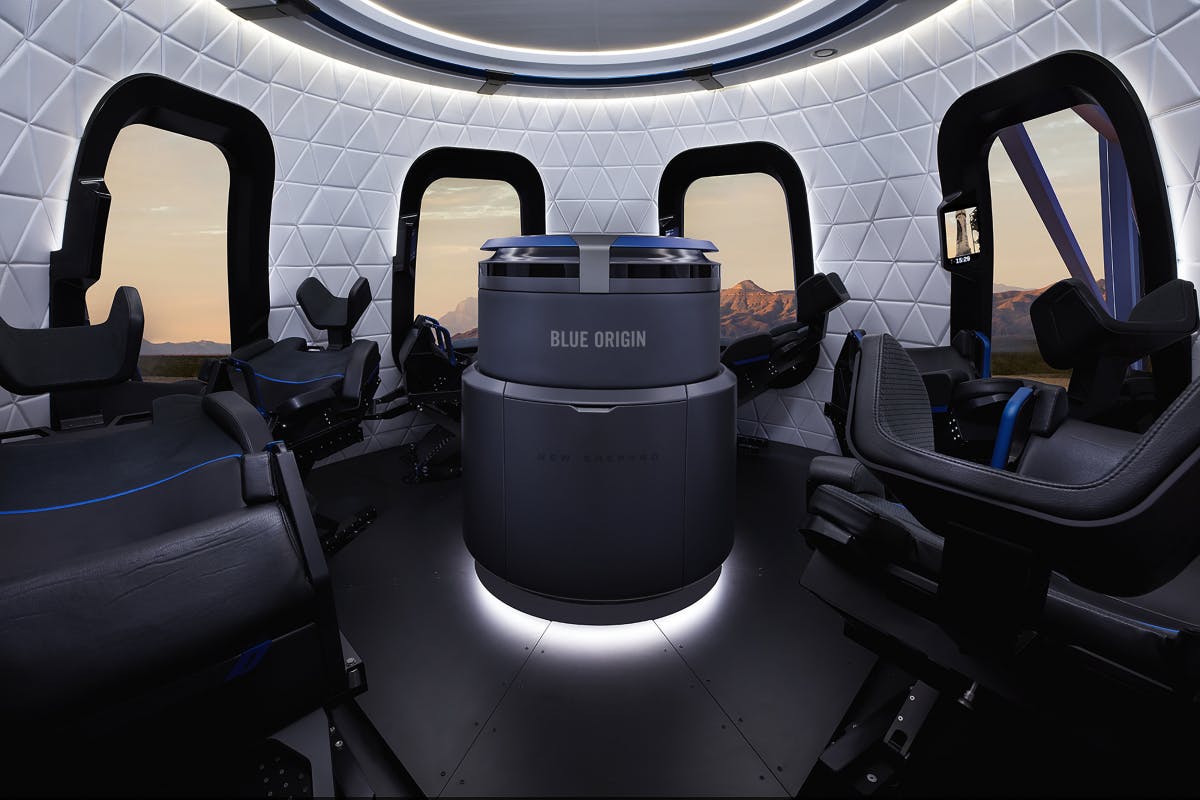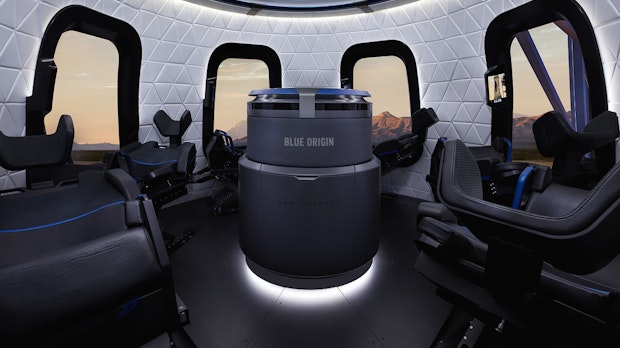 In the period from May 19th to June 10th, a multi-stage auction was held the well-heeled could bid for a place in the Blue Origin rocket New Shepard. It will take off on July 20 with four people on board, including Amazon founder Jeff Bezos and his brother Mark, and fly into space. A good two million US dollars were offered at the opening of the auction. Until shortly before the auction closed, the price had roughly doubled. In the final live auction on Saturday, the last bid was $ 28 million.
150,000 dollars per second weightlessness
This means that the previously unknown bidder pays over 150,000 dollars per second – for a total of three minutes of weightlessness. The flight to an altitude of 100 kilometers is expected to take around ten minutes. The spaceship accelerates to more than 3,700 kilometers per hour in the first two minutes. Then weightlessness sets in. The capsule should then fly for a few minutes on the boundary between the earth's atmosphere and space, as Spiegel Online writes. Then it's back to earth. The landing in the Texas desert is to take place, braked by parachutes.
By the way, the 28 million dollars will go to the Club for the Future flow. The organization wants to use the money to inspire young people to pursue careers in the natural sciences. In addition, future life in space is to be promoted. It is doubtful whether these goals are responsible for the high commandments. The driver was more likely that Bezos will be personally on board.
New Shepard: So far without a manned test flight
The fact that New Shepard has never been manned for a test flight is sure to provide a special thrill has broken up. In recent years, the rocket had already launched more than a dozen times in the direction of space – most recently in mid-April. But so far always without human occupation. In the coming weeks it should also be clarified who is on the flight besides Mark and Jeff Bezos number three and four.
You might also be interested in