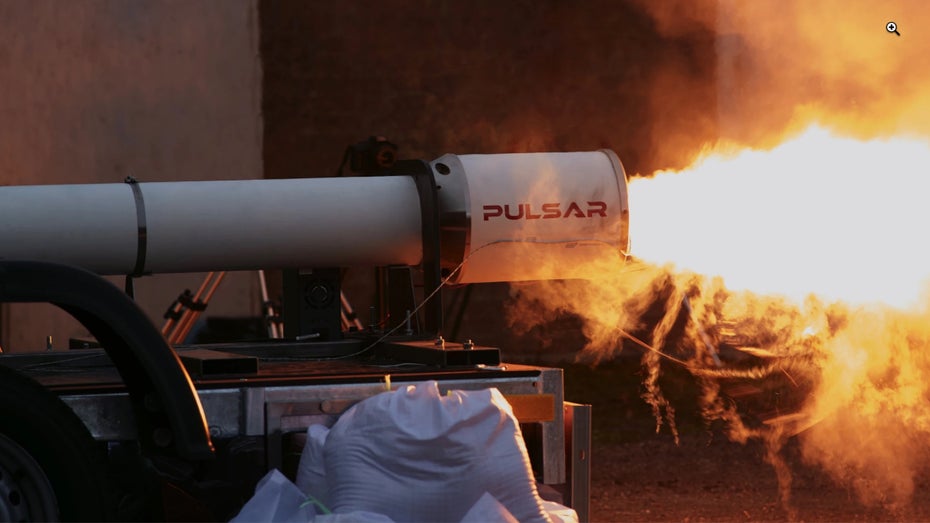 A "green" rocket is being built in Great Britain. The uses a hybrid fuel made of high density polyethylene (HDPE) and nitrous oxide as an oxidizing agent. This is what New Atlas reports. HDPE is almost omnipresent in plastic products, for example in detergent and beverage bottles. Replenishment for fuel production is always available.
More on the subject
Engine fails: Astra rocket suddenly tilts to the side during takeoff
SpaceX: This giant starship is the largest rocket in the world
Jeff Bezos' Dick-Rocket is available as a model for 70 dollars
There is an excess of plastic
The Pl Astic fuel from Pulsar is making significant progress. An initial static test took place last week at the British Defense Department's military base in Salisbury. And a few days ago, according to The Independent, Pulsar held a demonstration for customers from the space industry in Switzerland. The British test can be viewed on Instagram.
The use of plastic waste could become increasingly part of the climate criticism proven space industry as a godsend. Because if the rocket can be operated with plastic waste, one environmental pollution will at least be compensated for with another.
Pulsar runs on multiple tracks
Pulsar has that The aim is to replace the previously favored nuclear fusion drive with plastic fuel. The company is working on one at the same time. It should go into test operation in 2025. A rocket based on the propulsion is expected to reach orbit in 2027. By the way, Pulsar isn't the first company to experiment with plastic fuel. Richard Branson's Virgin Galactic had abandoned similar attempts in 2014 due to unsuccessfulness.
You might also be interested in