South Korea launched the first fully national-designed space rocket on Thursday, according to scenes broadcast by television stations, at a time when this country seeks to join the club of advanced countries in the field of space.
The satellite launch vehicle rose Known by its unofficial name, "Nuri", the Gohung rocket launch site in a column of flame reached a height of 600 km in a matter of minutes.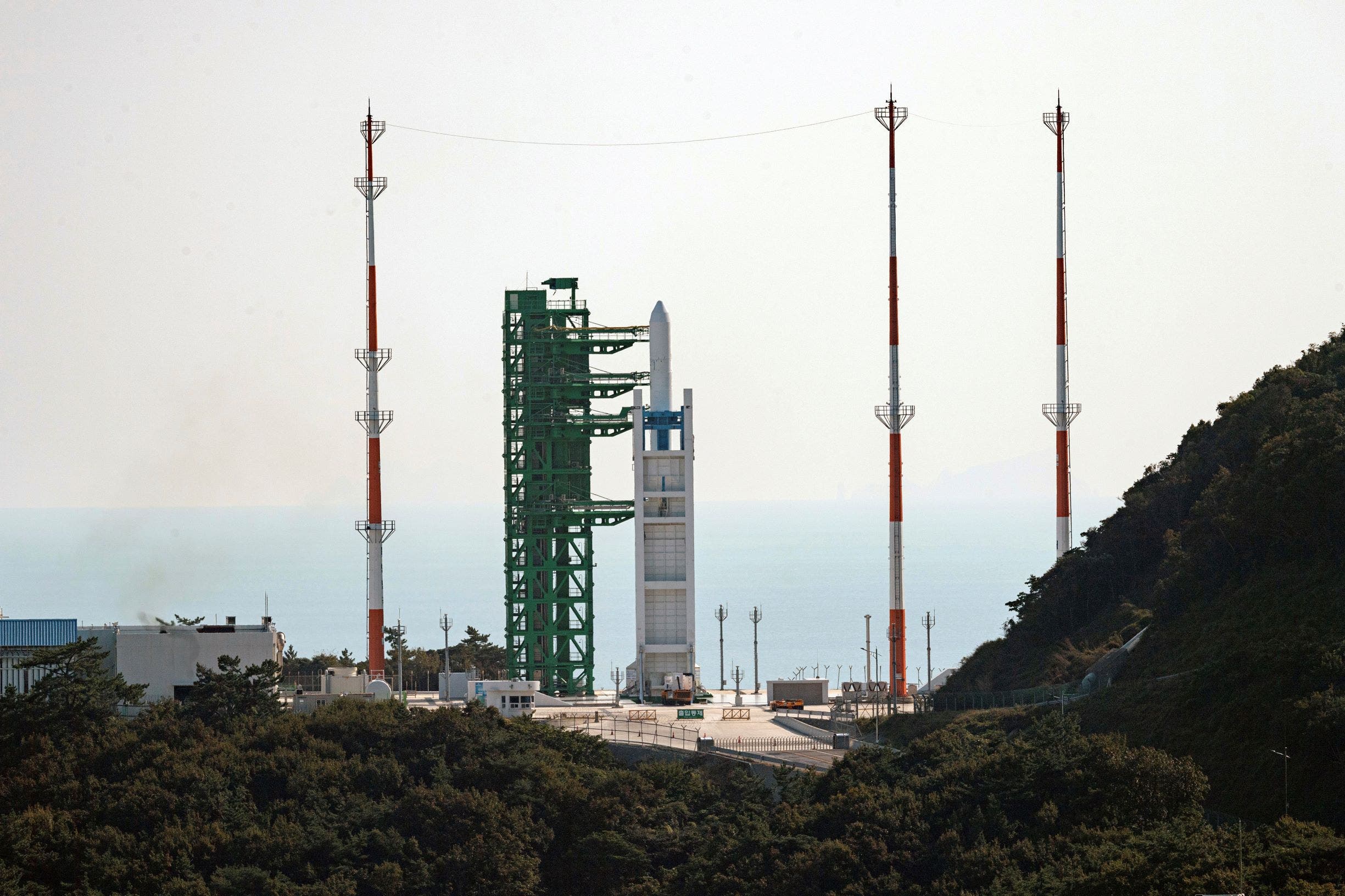 The "Nuri" missile is three-stage with the aim of delivering a dummy payload – a 1.5-ton block of stainless steel and aluminum – into an orbit 600 to 800 km from Earth. The 47-meter-high rocket was installed on Wednesday evening on a launch pad at Naro Space Center, the country's only spaceport, and is located on a small island off the southern coast.
After relying on other countries to launch their satellites Since the early 1990s, KO has been trying South Riya is now the 10th country to send a domestically made satellite into space.
The Korean government says such a capability will be critical to the country's space ambitions, which include plans to send more advanced satellites, and acquire
Seoul also hopes to send a probe to the moon by 2030.
The Nouri missile will be the first fully indigenously built space launch vehicle. It is a three-stage powered by 5 75-ton rocket engines, and is designed to put a 1.5-ton payload into orbit 600 to 800 km above the Earth's surface. Several times, including another dummy payload launch in May 2022 before a real satellite was installed.