In an update of his most recent report on the bitcoin market (BTC), the well-known analyst Willy Woo pointed out that, with the recent correction of the bitcoin price, a notorious buying attitude was registered on the part of the small holders, to take advantage of the relative low prices of bitcoin.
As of last Monday, November 15, the price of bitcoin (BTC) experienced a fall of close to 15%, as it went from USD 65,500 to a minimum of USD 55,713 on Thursday 18. After a rebound in recent days, the price fluctuates around USD 59,000.
Retail holders or retail , defined as holders of 1 BTC or less, continue to buy amid the declining price trend, Woo says in his analysis.
«It happens that retail holders have a great influence on the long-term cycle, because when they stop buying, bull markets tend to end» .

Willy Woo, professional trader and technical market analyst.
In the graph, the blue circles represent purchases from retail holders. Currently, there is an intensification of purchases by this segment of holders.
Retailers keep buying bitcoin

The report also highlights that, while holders with less than 1 BTC continue to buy, speculative traders are holding onto their coins, as shown in the graph following the supply shock for both groups of market participants.
The analyst highlights that we are in the presence of greater momentum of holders since the beginning of October.
In the following graph you can see another view of the market, with the sale and purchase map of long-term holders.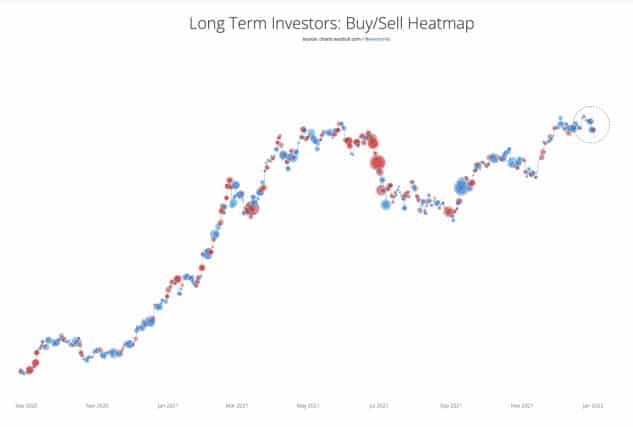 It can be seen that, in recent days, there is also a predominance of purchases, although recent sales activity is noted by long-term holders.
A Glassnode report, commented by CriptoNoticias on November 18, highlighted that the sales attitude of long-term holders corresponded to profit taking, after the last historical maximum.
The purchases of retailers that are now manifesting, are strongly indicating that the current correction corresponds to a consolidation, and not to the beginning of a bear market , Woo concludes.