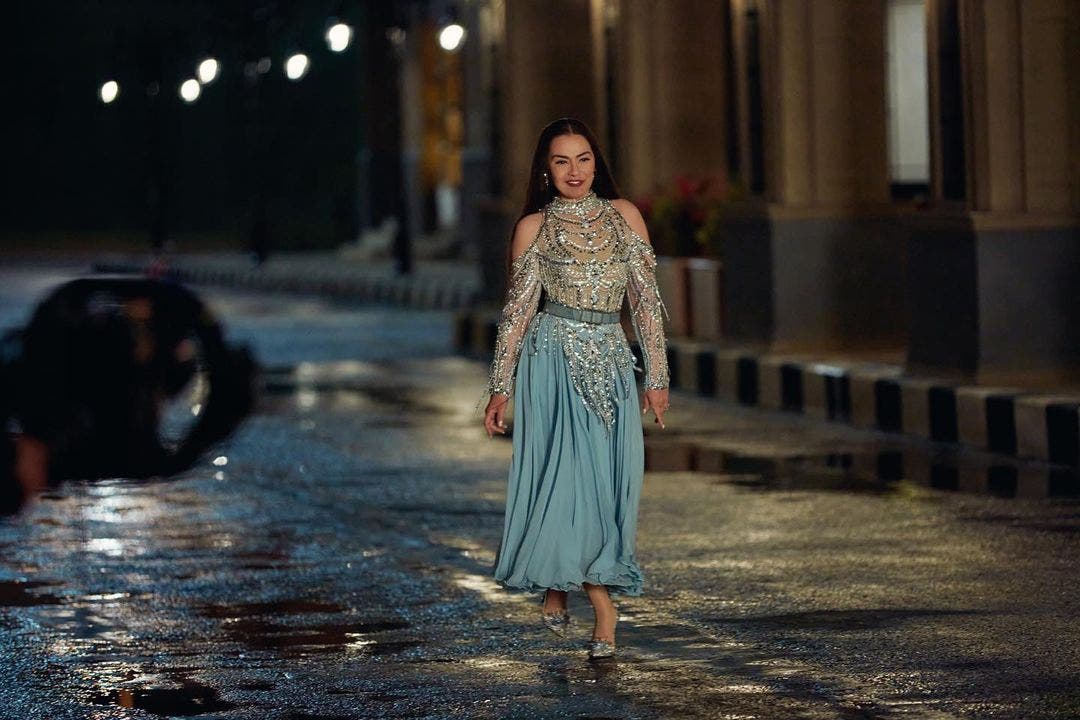 The Egyptian star, Sherihan, revealed new scenes from filming her famous ad, "With Some Stronger," which she presented during the month of Ramadan, for an Egyptian telecom company.
And she posted, through her official account on "Instagram", Saturday evening, pictures of the announcement that impressed many in Egypt and the Arab world, with director of photography Ahmed Al-Mursi, and wrote in English: "Perhaps many know this talented and professional man, however, I must say that he One of the main reasons I can face any camera today in front of all of you, this man is the epitome of purity, generosity, honesty, greatest friend, father, and most importantly an artist, and a devoted warrior in his work for special attention to detail and perfection."
She also added: "He is Ahmed Al-Mursi and that is enough. You have all my respect, appreciation and confidence."
View this post on Instagram

A post shared by Sherihan Sherihan (@sherihanofficial)

She continued, addressing her audience and followers: "I need to give a moment of great appreciation to this person, and introduce you to the most supportive people in my personal and professional life, this man who gave me strength in ways that he may not realize." , but he is the man of whom I have endless pride, and I will remain the biggest supporter of him in every step of his journey," adding: "You are a great man and an honorable example of the creative Egyptian man and artist."

For his part, he commented Director of Photography Ahmed Al-Mursi on the same post, and wrote: "I was touched by these beautiful words, I did not find the appropriate words to respond to them! I thank you for being the beautiful artist that you are, and for teaching me and everyone what true art is."

He continued: "You are one of the most talented people I have worked with on It's always an honor to collaborate together, and that's only on a professional level!But for me on a personal level, you A great friend and a beautiful person inside and out. I am honored to work with you and proud to be a part of your journey, and proud to be a part of your life. Thank you is not enough, and may God perpetuate the friendship between us."

It is reported that the show star Sherihan returned to the screens, after an absence of more than 20 years, through a video clip for a lyrical lyrical "With Some Stronger", and appeared With her long hair, full fitness and grace, despite the passage of many years since her last show, the announcement came in a show way in which the artist tells about her journey since childhood and the dream of fame, through the major accident she suffered in 1989, which led to a fracture in her spine and her treatment journey, all the way to recovery and her return to Her audience is stronger.