The French Ministry of Education announced on Tuesday evening the re-establishment of the obligation to wear masks in all primary schools across the country, starting next Monday, in a decision aimed at limiting the spread of the Corona virus. In a statement, as of next Monday, all provinces of the country will move to the second level of the health protocol with the return of wearing masks by all "primary stage" students, after this procedure was limited until today to provinces that record high levels of infection with the virus.
In September, the French government announced the end of the mandatory wearing of masks in primary schools in areas with low levels of infection with the Corona virus.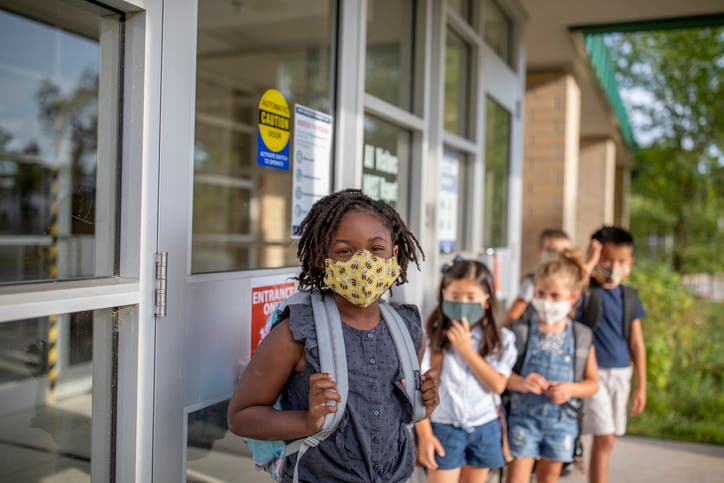 Last week, the government announced that the mandatory wearing of masks in primary schools would be limited to "the counties where he unfortunately returned." The infection rate is above 50 injuries per 100,000 people."
The decision of the Ministry of Education came shortly after President Emmanuel Macron delivered a speech to the nation in which he addressed the health situation
The French President said in his speech that "the fifth wave in Europe began in the United Kingdom, in Germany, where more than 30,000 additional new infections are recorded every day.
As Macron reassured that "the situation in France is better," he warned that the rate of HIV infections in the country rose in one week by 40%.