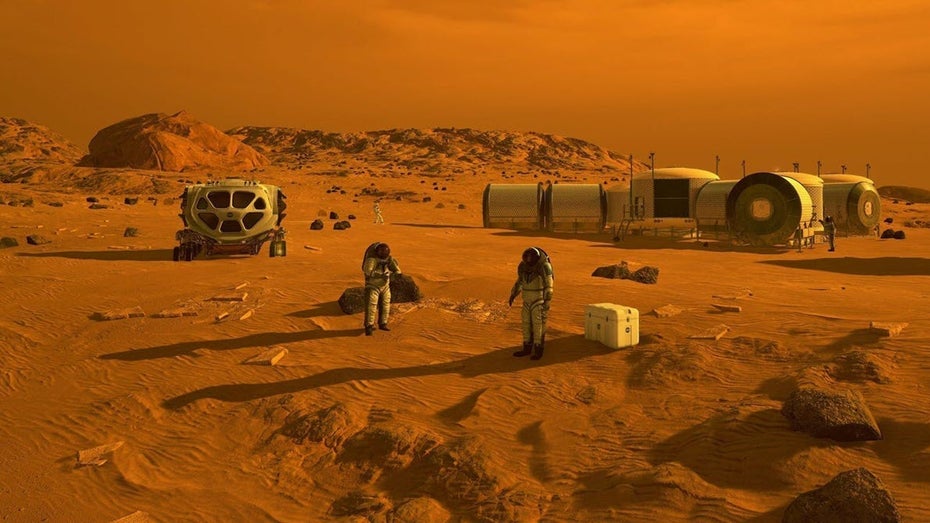 The research teams of the Russian Sirius project carried out 17 experiments over 120 days each between 2017 and 2019. The participants of the experiments were isolated in an artificial habitat for three months under the conditions of a Mars mission.
The researchers found that the study participants distanced themselves more and more and sometimes even reacted rebelliously to announcements from Mission Control . The scientific staff takes care of that.
More on the subject
Dying on Mars: That would happen to corpses on the Red Planet
Life on Mars possible? Bacteria make soil on the red planet more fertile
Experiment shows: greenhouses on Mars hardly practicable
"The crews in the simulated missions tended to reduce their communication with the mission management during isolation and their needs and Communicating problems less and less – with rare exceptions such as important mission events like the landing simulation, "Dmitry Shved, senior researcher at the Russian Academy of Sciences and co-author of a paper on the study, told CNET.
Barely still communication with Mission Control
The concern of the research team is understandable. After all, when in doubt, the future astronauts will be hundreds of thousands of kilometers away from Mission Control, so communication is the only way to stay in touch. But the less the crew communicates with the Head of Mission, the less able they are to understand any problems that may arise, which "affects the Head of Mission's ability to provide support," said Shved.
In extreme cases, Shved believes it is conceivable that the astronauts could completely decouple themselves from the control organs on earth – a kind of astronaut revolution. That cannot be in the interests of the mission leadership.
Autonomy can ensure survival
On the other hand the insights speak for strong personalities who are not easily subjugated. This, in turn, can be a vital trait under adverse circumstances. This could create strong teams. Anyway – there is still enough time to prepare for difficult missions on the Red Planet.
You might also be interested in