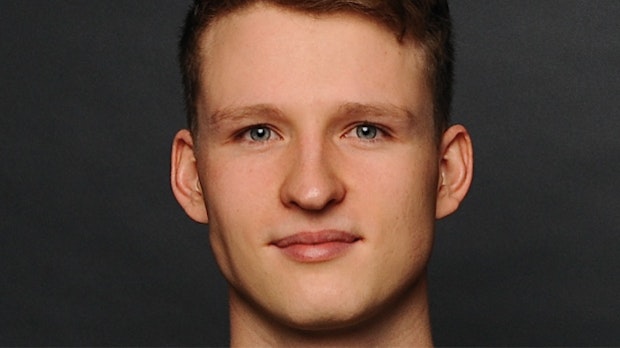 Jason Modemann is co-founder and managing director of the agency for social media performance marketing Mawave Marketing. During his studies he successfully managed his first projects in the field of social advertising and founded Mawave together with Patrick Brüch in 2017. Today Mawave is one of the leading agencies for social media performance marketing and specializes in the conception and optimized delivery of holistic social media campaigns on all relevant social platforms. As digital natives and social first enthusiasts, the two founders developed their business from the target group and rely on a young and diverse team to generate optimized campaign results.
5 things I can't work without: Jason Modemann from Mawave
1. Our four values: The words "Passion", "Traction", "Performance" and "Transparency" not only adorn our walls in the office , but also shape our everyday work. As an agency, we have grown strongly in recent years and have gained many new employees. But not only the agency is always on the move, our industry is also fast-moving and dynamic. Our four values ​​give us the necessary orientation in everyday working life and shape the way we work with our partners and among each other in a team. For me as the managing director, transparency plays a decisive role, both in dealing with our customers and with our employees. Our weekly team meetings offer everyone the space they need to speak openly about tasks, challenges or successes. And I always have an open ear for the private concerns of my team, we help each other.
2. Team lunch: Joint lunch breaks are just as much a part of our daily business as logging into our e-mail inbox. Every day at 12 o'clock sharp, everyone jumps up and the entire team, the strength of a football team, sets off for a lunch break together. We prefer to go to the food trucks around the corner. In summer we like to spend the time in the park, in winter we go back to the office. Everyone comes together over dinner and we have time to talk about topics beyond work, to laugh and have fun. Since we all currently work in the home office, we simply make the team lunch virtually, that's almost as nice!
3. Clean communication and project planning: With the large number of projects and customers that we support, it is important that everyone involved always has an overview. That is why we work with the tools Asana and Slack, which have meanwhile become irreplaceable for our internal structure and external coordination. We now use Slack for almost all communication. Regardless of whether it is feedback, queries or brainstorming sessions – we can use Slack to map everything without any email chaos. Especially in times of Corona, I have come to appreciate the tool even more, because with Slack we are all always connected to one another. Asana, on the other hand, is a wonderful tool for planning and coordinating internal and external projects. The tool immediately shows the status quo, which step is next and who is responsible for what. For me a great relief of my everyday work.
4. Background music: Music is known to promote concentration. That's why we have a smart speaker in every room that accompanies our work almost continuously with relaxed jazz or Lofi beats. Sometimes, when we are in the evening mood or there is something to celebrate, the boxes can also be turned up for a spontaneous office party. I'm already looking forward to the times when that will be possible again.
5. The view from our office: Regardless of whether it is sunrise or sunset – our office offers a wonderful panoramic view over the roofs of downtown Munich. From my office on the seventh floor I can see the Alps and love the view into the distance. It helps me concentrate and focus. During the breaks, the team likes to spend time on the balcony and enjoy the fresh mountain air. In summer we like to gather here for a sundowner.
More successful at work: These apps will help you with your career
By the way, all other articles from this series can be found here.
Most read