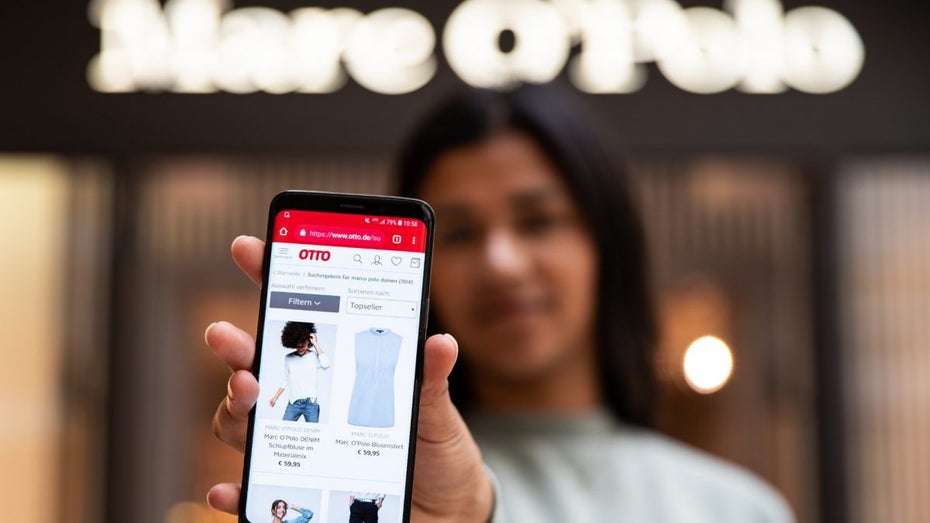 Anyone who wants to shop online really nicely once a year does This is best done on one of the action days of the major retail chains. Whether Singles' Day, Black Friday or Cyber ​​Monday: On these days, customers can expect extreme discounts on their favorite products.
More and more companies are turning these bargain days into huge marketing campaigns and sometimes extending the days to weeks. The German mail order company Otto also starts its Black Friday a week before it actually begins. Over 700 products will be greatly reduced at Otto from November 19th as part of Black Friday on November 26th. Customers who complete their purchases up to and including Monday, November 29th, even save the entire shipping cost.
Smartwatches and Smartphones
Headphones and soundbars
Games
Laptops
Gadgets and accessories
TVs and monitors
We have for eu ch picked up the best offers at Otto. From gaming accessories to televisions and headphones, Otto has a wide range of products this year at greatly reduced prices.
Smartwatches and Smartphones
Apple Series 3 GPS for 199.99 euros instead of the previous 329 euros.

Xiaomi Mi Watch Lite Smartwatch for 44.99 euros instead of before 59.99 euros.

Samsung Galaxy S21 Ultra 5G smartphone for 999.99 euros instead of the previous one 1,249.99 euros.

Huawei Band 6 Smartwatch for 34, 99 euros instead of 59 euros.

Samsung Galaxy A52 5G Enterprise Edition smartphone for 333 euros instead of 439 euros.

Fitbit Versa 2 Smartwatch for 111 euros instead of 199.95 euros.
You can find more Black Friday offers here:
Our overview of the best Black Friday offers from the most important retailers.
Amazon starts Black Friday week: Smart TVs, vacuum robots and other technology bargains
Saturn and Mediamarkt start Black Week: These are the best offers
Early Black Friday offers and Apple discounts at cheaper notebooks
Early Black Friday deals at Samsung: Smartphones, tablets and more on offer
Apple Airpods (2019) in-ear headphones with charging case for 115 euros instead of 149 euros.

Xiaomi "Earbuds Basic 2" wireless In-ear headphones for EUR 14.99 instead of EUR 24.99.

Samsung "Galaxy Buds Live" in-ear headphones örer for 66 euros instead of 184.24 euros.

Samsung "EO-IG935" in-ear headphones for EUR 7.99 instead of EUR 19.99.

Samsung HW-T400 / ZG Stereo Soundbar for 66 euros instead of 149 euros.

JBL "TUNE 115 TWS" wireless in-ear headphones for 39.99 euros instead of 79.99 euros.

Sony "WF-XB700" wireless in-ear headphones for 65 euros instead of 149.90 euros.

Mario Party Superstars for the Nintendo Switch for 44.99 euros instead of 60 euros.

Mario Kart 8 Deluxe for the Nintendo Switch for 42.99 euros instead of 60 euros.

Fifa 22 for the Playstation 4 for 39.99 euros instead of 69.99 euros.

Call of Duty Vanguard for the Playstation 4 for 54.99 euros instead of 74.99 euros.

Call of Duty Vanguard for the Playstation 5 for 59 euros instead of 79 euros.

New Super Mario Bros. U Deluxe for the Nintendo Switch for 42.99 euros instead of 60 euros.

Animal Crossing New Horizons for the Nintendo Switch for 42.99 euros instead of the previous 60 Euro.*

More on the subject

Black Friday: 10 tips to use you get the best special offers
Buy Android smartphones: What to watch out for with Black Friday discounts
Smartphones under 500 euros: Recommended models from Apple to Samsung

HP 11a-na0025ng Chromebook (11.6 inches) for 149 euros instead of before 299 euros.

Acer Chromebook Spin 311 (11.6 inch ) for 189 euros instead of 249 euros.

Samsung Galaxy Book Go Notebook (14 inches) for 329 euros instead of 449 euros.

Nintendo Switch "Joy-Con 2-piece set" wireless controller for 59.99 euros instead of 74.99 euros.

Apple Pencil of the first generation for 79.99 euros instead of 99 euros.

Samsung "EP-TA20E" fast charger for 7.99 euros instead of 24.90 euros.

Samsung tablet case "Keyboard Cover EF-DT730 for Tab S7 + / S7 FE" for 89.99 euros instead of 159.90 euros.

CSL Sprint T8482 complete gaming PC system for 799 euros instead of the previous one 1,099 euros.

Logitech G "G502 ​​HERO High Performance" Gaming -Mouse for 44.99 euros instead of 89.99 euros.

Samsung GU55AU7199UXZG LED TV (55 inches) for 499 euros instead of 729 euros.

LG 55UP81009LR LCD-LED TV (55 inches) for 469 euros instead of 859 euros.

LG 65UP81009LR LCD-LED TV (65 inches) for 639 euros instead of 1,099 euros.

Samsung GU65TU8379U curved LED – TV (65 inches) for 699 euros instead of 999 euros.

LG 50UP81009LR LCD-LED TV (50 inches) for 439 euros instead of 699 euros.

MSI Optix G32C4 gaming monitor (31.5 inches) for 199 euros instead of 399 euros.

You might also be interested in