Access to, management and protection of information is supported by the newer version of OpenText Cloud Editions 21.4 with a more comprehensive set of tools than ever before. Its cloud-based content management platform is now updated four times a year, the Canadian vendor announced at its annual conference, which is also reallocating its R&D resources and aiming at climate neutrality with its fresh sustainability program.
Work patterns are changing rapidly and irreversibly. new network endpoints are emerging and spreading in our environment, our data is being targeted by increasingly ambitious and intense attacks, while consumer behavior is constantly evolving and global supply chains are struggling with disruptions. In addition, we are experiencing the extent to which all these trends have intensified in the epidemic situation. Companies need to move to digital to stay successful in this networked, increasingly geographically dispersed and rapidly changing world
– The more technology they transform, the more productive organizations will be, Mark said. J. Barrenechea, CEO of OpenText, at the company's annual virtual event. – Cloud Editions 21.4 gives companies even more powerful applications, closer integration with leading-edge business software solutions to seamlessly manage, manage, leverage and protect information to support further digital transformation.
Opening For example, Barrenechea highlighted the integration of Core Content, the core technology for unified content management, with Salesforce and Microsoft Teams cloud-based solutions that enable users to streamline and secure content-centric sales and collaboration processes. also keeping in mind. Business Network Managed Services, also now debuting, enables companies to build faster relationships with their trading partners.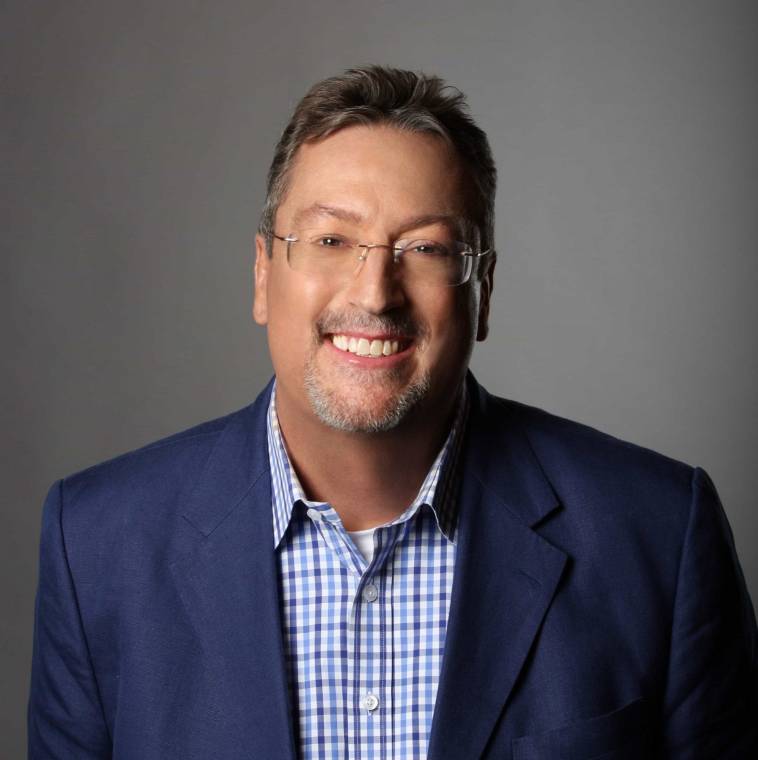 Smart content editing, dynamic customization
In CE 21.4, the OpenText Content Cloud toolkit has been enhanced with capabilities to support distributed workforce, hybrid workflows that integrate and integrate the information that people and systems use on a daily basis into business applications. In addition to seamless integration with Salesforce and Microsoft 365 cloud-based applications, OpenText Core Content models and aligns complex business processes with Core Case Management. Another innovation is the integration of OpenText Documentum with Salesforce Sales and Service Cloud sales support and customer service applications. Intelligent Capture has been powered by a next-generation Information Extraction Engine (IEE) engine that enhances the efficiency and accuracy of information retrieval, and Magellan Risk Guard, eSignature, and eDiscovery have been added with fresh capabilities.
connects people and things with the OpenText Business Network Cloud, which facilitates the fast and controlled, seamless exchange of information between trading partners by digitizing supply chains. In CE 21.4, this solution has built-in, self-service capabilities that make it easy for small and large businesses alike to build content relationships with their business partners anywhere in the world, with the best data integration, analytics, and compliance services. Enhanced functionality in Active Applications also makes it easier to integrate with external vendors and data sources and comply with the law, and the redesigned OpenText IoT Platform makes it easier to review and manage information from devices connected to the Internet of Things.
With the intelligent content creation and editing capabilities of OpenText Experience Cloud, companies can create a state-of-the-art experience that spans the entire customer journey. In CE 21.4, even more advanced capabilities are provided for targeted creation and dynamic personalization of the customer experience with tighter integration between the Experience CDP customer data platform, Exstream and TeamSite, and the Google Marketing Platform. With the new features of OpenText Media Management, content creators can more effectively recommend content for targeted placement on communication channels and interfaces. . Integration between Exstream and Notifications with bulk email handling also provides multi-channel client access.
Cloud protection and location
Organizations can strengthen their protection against cyber threats with the OpenText Security and Protection Cloud solution, which not only provides tools to stop attacks and prevent data loss, but also to recover from security incidents. CE 21.4 introduces the Digital Evidence Center, a new cloud-based application that helps law enforcement gather and close cases faster by collecting, analyzing, and storing media files and other digital evidence
Another novelty is that the BrightCloud Threat Intelligence Service now serves companies with more than a thousand applications in classifying and setting up cloud applications and controlling access based on application name, group, and specific user action. The solution also makes it easier to assess cloud applications for data security risk and regulatory compliance through reputation scoring. OpenText has also expanded its toolkit of Endpoint Investigator and EnCase Forensic solutions to support digital location and forensic examination.
Developers can build, customize, and integrate applications faster with the OpenText Developer Cloud Information Management API. In CE 21.4, the new API services will be available primarily in North America in a consumption-based billing model, meaning developers will only pay for the resources they actually use. The Canadian vendor has also redesigned its developer website to provide access to the new Developer Cloud services in one place, in addition to the application programming interfaces (APIs) for OpenText products.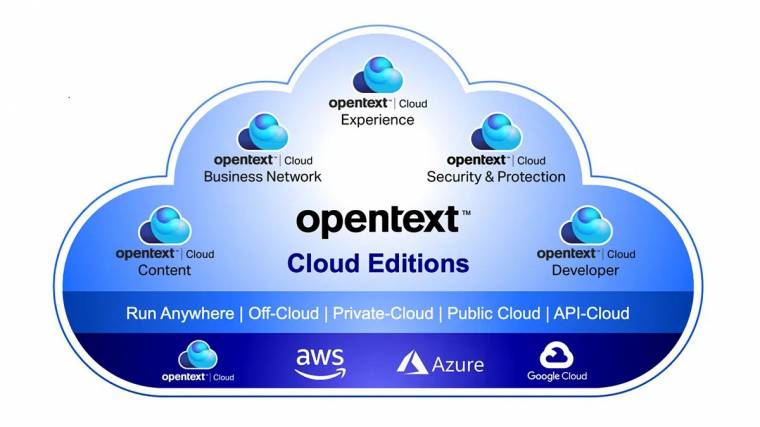 Before the conference in mid-November in the Gartner Magic Square (2021 Magic Quadrant for Content Services Platforms), it has once again ranked OpenText among the leading providers of content services platforms for the seventeenth consecutive year. In its assessment, the market analyst pointed out that organizations are looking to consolidate their content portfolio globally, looking for cloud-based solutions that are easy to deploy, configure, and use, and vendors are responding to this demand by expanding their SaaS capabilities.
in addition to a significant expansion of its service portfolio, OpenText also confirmed additional announcements at the conference. The vendor will now release four updates a year to its cloud-based solutions and spend $ 2.2 billion to build the most comprehensive, integrated information management cloud. In a year and a half, with the release of Cloud Editions 23.2, the company will be spending more than 80 percent of its R&D budget on clouds.
Mark Barrenechea emphasizes the importance of inclusion and sustainability in addition to cloud innovation also stressed the launch of the OpenText ZERO Initiative. One of the goals of the initiative is for the supplier to halve its emissions by 2030 and become climate neutral by 2040.
Hardware, software, tests, curiosities and colorful news from the IT world by clicking here!