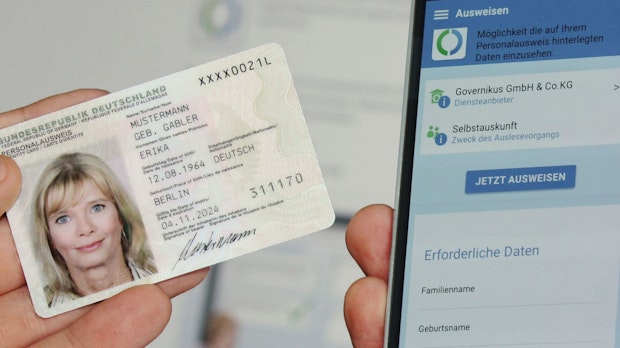 In the European Union, all citizens should be able to use a digital identity in the future. The European Commission has made a proposal for the so-called EUid. Platforms like Facebook or Twitter should be obliged to accept this identity.
According to the Commission's proposal, citizens should have a Wallet can electronically pass documents on. A digital ID should also be included, so that a click on the mobile phone is sufficient to prove the identity.
The national identity should be included in the wallet other evidence, such as a driver's license, diploma or bank account. Users should be able to see which data and certificates have been passed on to whom. So you should get more control over your data.
With the digital Identity should be possible for logging in to a wide variety of services, for example for digital administrative procedures, but also for checks at the airport or renting a car. "Very large platforms" should be obliged to accept the EUid as a login.
Companies would benefit from this solution for a secure and trustworthy identification service, said Thierry Breton, EU Commissioner responsible for the internal market, according to the press release.
Commission Vice-President Margrethe Vestager pointed out the benefits for citizens: "Thanks With the European digital identity, we will be able to do the same thing in every Member State at no additional cost and with fewer obstacles as we do at home, whether we want to rent an apartment or open a bank account outside of our home country. "
The basic structure should be in place by 2022
Member States are responsible for development. They have to recognize a national service that both public authorities and private bodies can develop.
Next, the European Parliament and the Member States discuss the proposal . According to a recommendation by the Commission, the states should already think about implementation now: they should develop a technical architecture, standards and guidelines by September 2022.
In EU countries such as Estonia, digital identity and associated services have been part of everyday life for years. In Germany it should be possible from September to use the identity card on the smartphone.
You might also be interested in