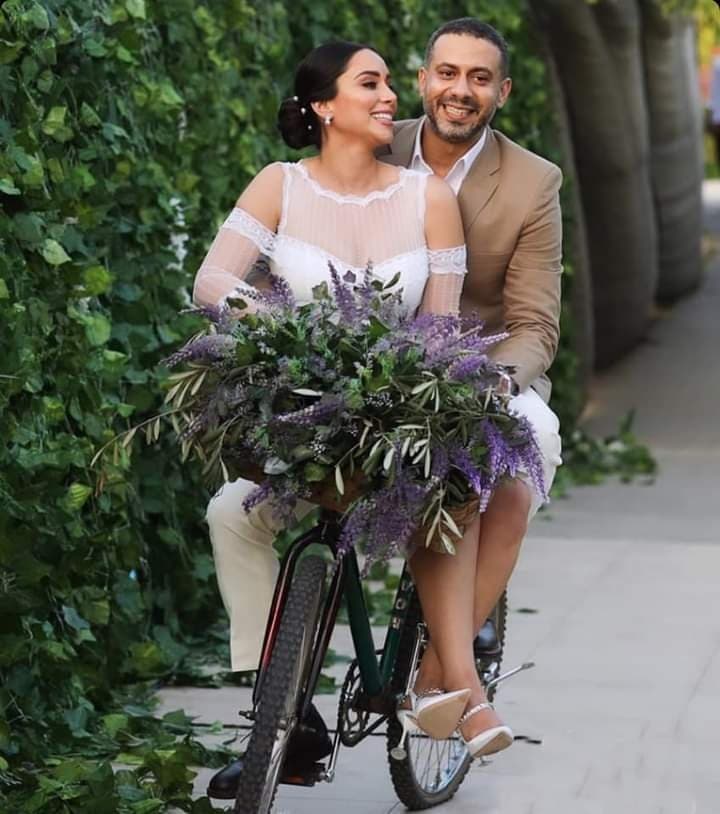 The Egyptian artist, Mohamed Farraj, celebrated his marriage on Friday evening to the artist Basant Shawky, in a ceremony attended by a number of friends and stars of the artistic community.
Where the marriage came as a culmination of a love story that spanned for years, where the wedding was held in a celebration My house was attended by a number of stars without being restricted to formal clothes.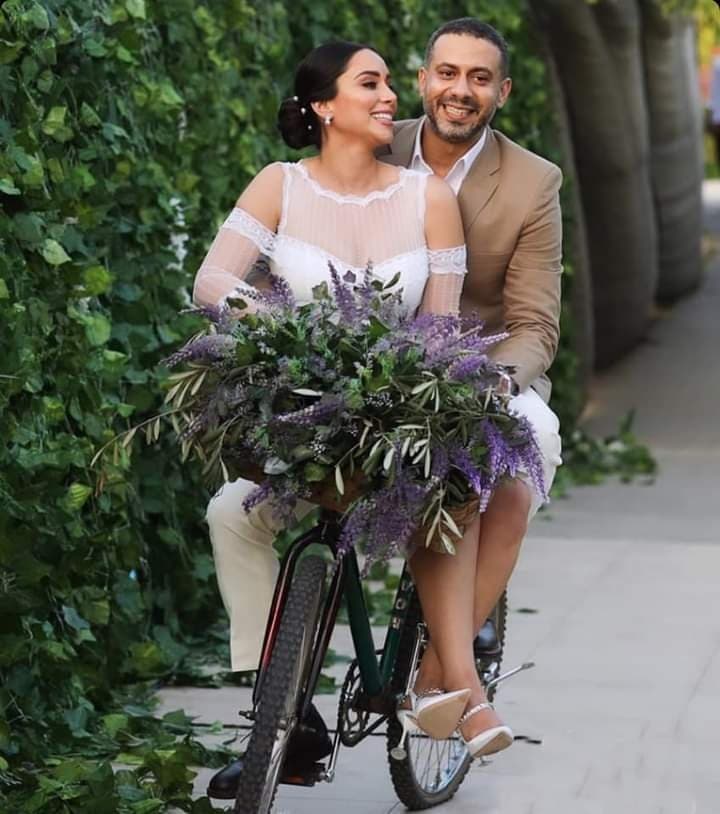 In the manner of Abdel Halim Hafez and Shadia in the movie "The Deity of the Masses", the duo Mohamed Farraj and Basant Shawky entered the wedding ceremony on the bike, and Faraj also took advantage of the great success he achieved last Ramadan in the series "Newton's Game".
He appeared accompanied by a sign that read, "I can't wait," in reference to the sentence he always used to repeat in the series on the lips of the character "Sheikh Munis" that he embodied in the work.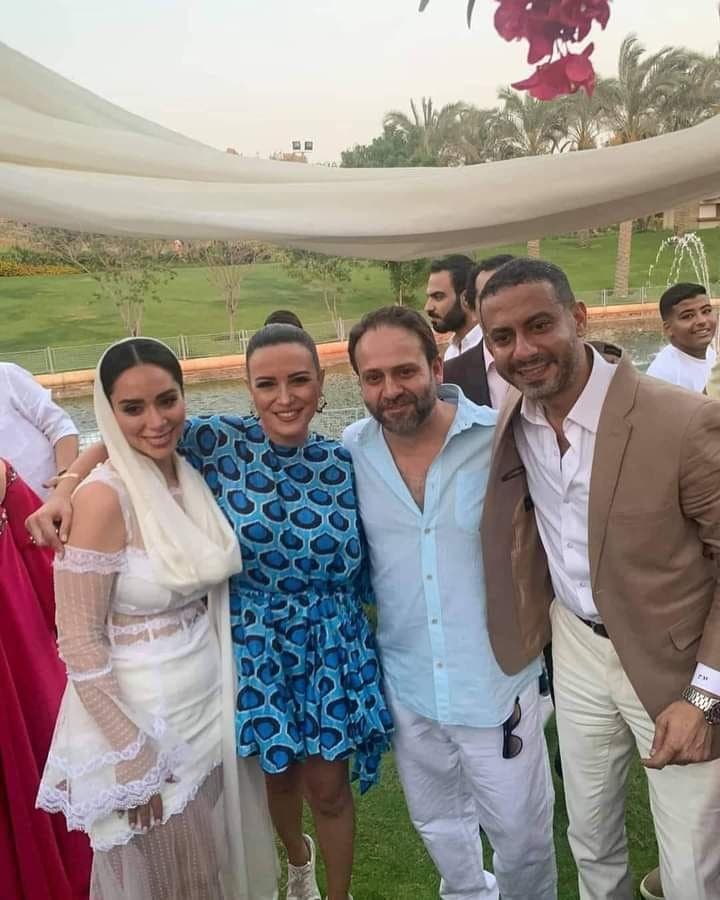 One of the most prominent attendees of the wedding was Ahmed Helmy Mona Zaki, Jamila Awad, Hana Shiha, Youssef Al Sharif and his wife Engy Alaa, Hanan Mutawa, Liqa Al Khamisi, Ahmed Daoud and his wife Ola Rushdi.
The wedding ceremony witnessed the appearance of the duo with an informal look at the dance party that was held after the end of the marriage ceremony. Also did not abide by Stars wear formal wedding clothes, especially since the party was held in a summery atmosphere.