Today, Wednesday, Norway accused a German professor of Iranian origin who lectures at the Norwegian Technical University of violating sanctions imposed on Tehran by inviting four guest researchers from Iran and allowing them to use the university's laboratory. The Norwegian in the case, Fredrik Ranke, said that visiting researchers had access to information that could be used in Iran's nuclear program. Between February 2018 and February 2019, an unidentified university professor invited four researchers from Iran to the Technical University of Trondheim, the third largest city in Norway. The report added that the length of stay of each of these persons in Norway was different.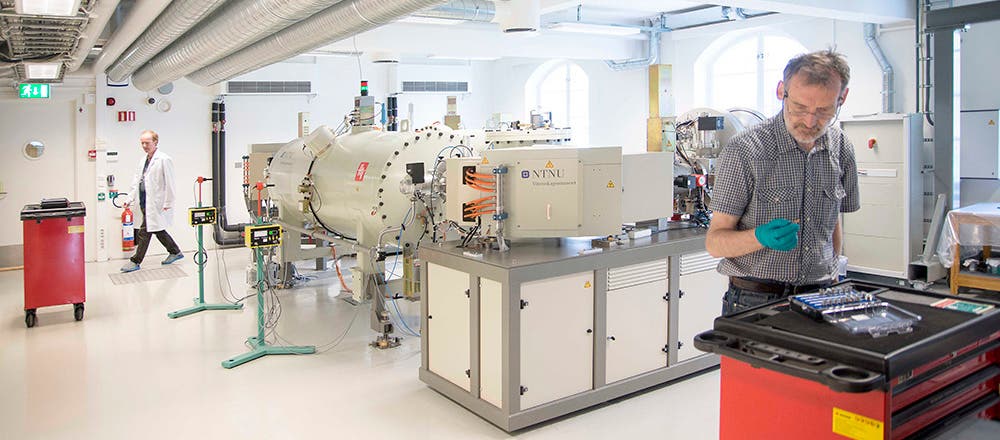 According to the "Associated Press", the university professor and researchers Visitors from Iran "have been busy using a special lab called the Nanomechanics Laboratory, for a short period of time." Through this laboratory, advanced analyzes and experiments can be carried out on the properties of different metal alloys, such as their strength and level of resistance.
The university officials subsequently reported this to the Norwegian Internal Security Agency. The agency told Norwegian television that the professor had allowed one of the researchers from Iran to transfer information from the laboratory without obtaining permission from the university. The professor is accused of "violating Iranian sanctions, violating export control rules and violating Norwegian law," and will be sentenced to 10 years in prison if convicted. The German, his client denies the charges, has now left Norway but is ready to return to it to attend court hearings.
from one of the laboratories of the University of Trondheim (archived)
Norway is not a member of the European Union, but it has complied with all Security Council resolutions on Iran's nuclear program, and has supported the European Union's restrictive measures against Tehran over the years.
In recent years, accusations have been leveled in various Western countries. A number of Iranians working abroad C of scientific espionage for Tehran.
Two weeks ago, the director of a laboratory at Shiraz University of Medical Sciences and former assistant professor at the University of Miami in the United States, Muhammad Faqihi, his wife and one of his relatives were accused of violating US sanctions against Iran and money laundering.
According to the court, officers at an American airport found 17 glass containers of unknown biological substances in Muhammad Faqihi's bag, covered with ice bags and hidden under bread and other foodstuffs.
)