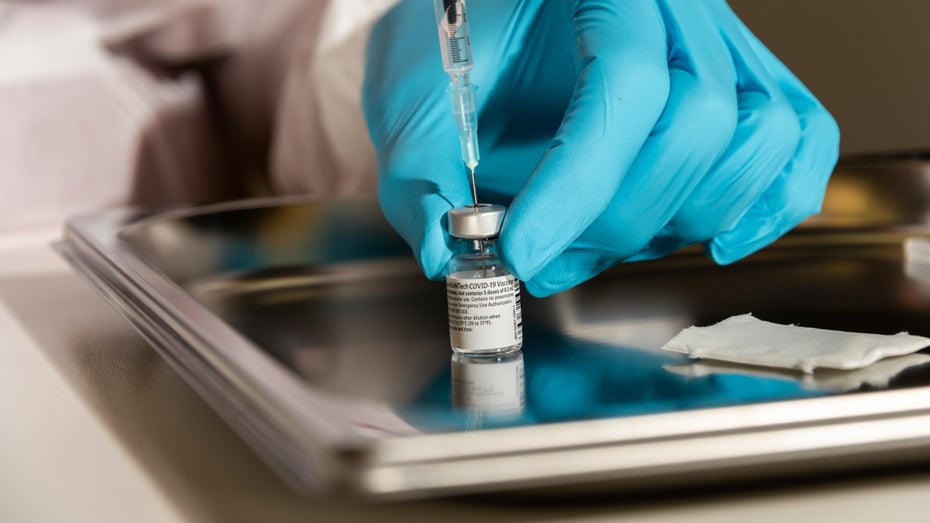 Pfizer, one of the largest pharmaceutical companies in the world, is raising hopes for a corona drug – and poor countries to get easy access to it. On Tuesday it became known that the US group is granting licenses to generic producers for the production of its Covid-19 drug Paxlovid.
More on the subject
Corona warning app shows red: You should do that now
Covid-19: This pill halves the risk of hospitalization
New version: Corona warning app now also provides information about booster vaccinations
Manufacturers in 95 countries can look forward to
The Medicines Patent Pool (MPP) will decide which companies these licenses will go to. This was reported by a spokesman for Unitaid in Geneva. Unitaid is an international organization that was originally founded to buy drugs against HIV / AIDS, malaria and tuberculosis in order to generate lower prices for poorer countries.
According to this, manufacturers in 95 countries should be able to start producing the corona drug. According to the non-governmental organization Knowledge Ecology International, these countries also include Ukraine, Armenia, Georgia, Jordan, Kosovo, the Kyrgyz Republic, as well as the West Bank and Gaza Strip. The 95 countries cover around 53 percent of the world's population. It is not yet known how expensive the drug will be.
Pfizer's active ingredient should be used against severe disease keep the disease
Pfizer announced that there are no royalties for the drug would get as long as the WHO classifies the corona pandemic as an "emergency of international concern". The poorest countries should be excluded from license payments even after this classification has ended. About a month ago, the US pharmaceutical company Merck signed a similar agreement with the MPP. Those from Merck even cover 105 countries.
The Pfizer active ingredient is said to be Covid-19 high-risk patients: inside before a severe course of the disease maintain. The US pharmaceutical company announced in early November that a phase III study had produced positive results and that it was in the process of applying for approvals for the drug. The new corona pill Paxlovid reduces the risk of hospital admissions and deaths in Covid-19 patients by 89 percent, Pfizer announced last Friday. This applies to treatments within three to five days after the first Covid-19 symptoms, it said.
You might also be interested in