After his story shook public opinion in Egypt, and the media circulated extensively his image bound and insects were eating at his body, Iman Jamal, the mother of the child, "Mohamed H", known in the media as the "black honey" child, gave up the report she had written against the child's father, In it, she accused him of torturing their son by documenting him from his hands and feet and daubing his body with black honey on the roof of the house.
The child's mother confirmed that she did not expect the violent reaction witnessed by social media about the incident, appealing to everyone not to repeat the publication of the private photo In the incident, during which the child appeared tied from the back by his hands and feet and on his body black honey so as not to cause psychological harm to her son, according to what was reported by the local "Al-Youm Al-Sabaa" website.
He tied him and greased his body with honey and left it for insects.
The security services in Qalyubia were able to arrest the accused by documenting his son and placing black honey on his body and leaving it for insects and flies on top of his house in Shebin al-Qanater. Referring the child to forensic medicine to explain the injuries he sustained as a result of his father's violence.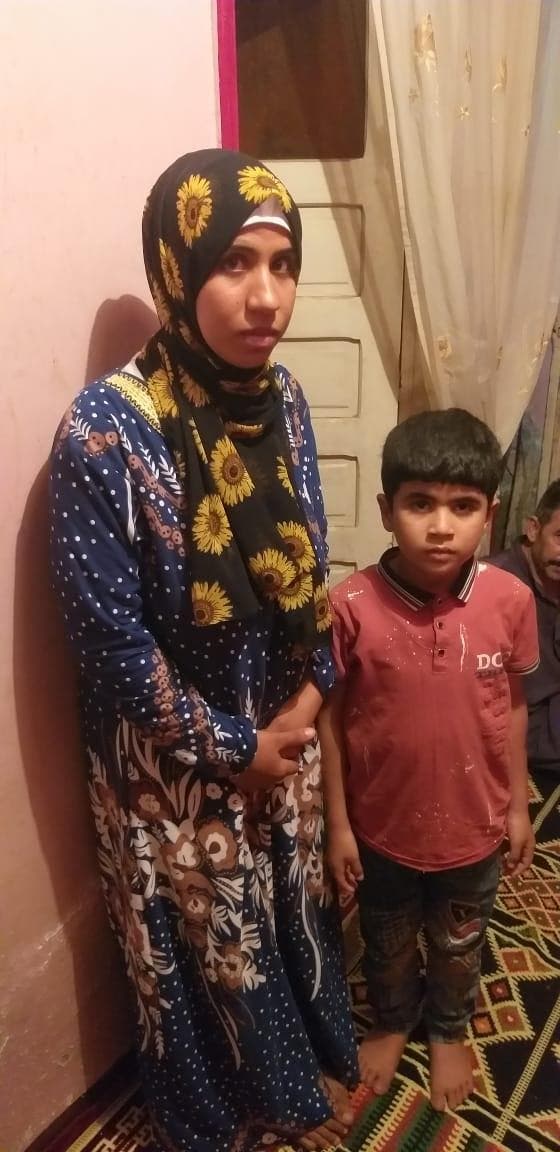 The child's helpline was announced that he had received a notification last Saturday. , from the mother of the "honey child", and the Public Prosecution was informed to immediately move to save the child, and to explain who did this disgraceful behavior to the child, explaining that the mother accused his father of treating him very violently, and was unable to save him from his hands, and threatened her with her reputation if she spoke about what he was doing.
Excessive cruelty
The mother revealed that her husband treats her and her son with extreme violence and excessive cruelty, and he used to invent new means of torture for his son Including the method of honey, and depriving him of food and drink for long hours despite his young age and his inability to bear it.
It is noteworthy that the Public Prosecution office, which undertook the investigation, was notified and ordered to send the child to forensic medicine to indicate the extent of the injuries to his body.