The sacrificial work of IT professionals and CIOs is crucial to how a company or organization can respond, stand up and relaunch in the midst of a global crisis. In addition, this tense work, which at the same time creates a stable foundation but also requires a vision for the future, has been going on for more than a year, and the constant use makes the days increasingly difficult. Dealing with increased workloads requires a serious focus, all-day focus, from an environment that is not professionally stimulating but not at all suitable for work in the long run, called a home office. After all, the attuning, warm-up exercises that prepared the person's body and soul for the tasks of the day on the way to the office disappeared, the cafes were closed, where a wide range of real delicacies could be asked to be taken away, so by the time the access card chirped. meetingre. Instead, we no longer necessarily know what day it is at all, we often don't even get dressed properly for work, and we cut into tasks without any rituals, which we don't see the end of.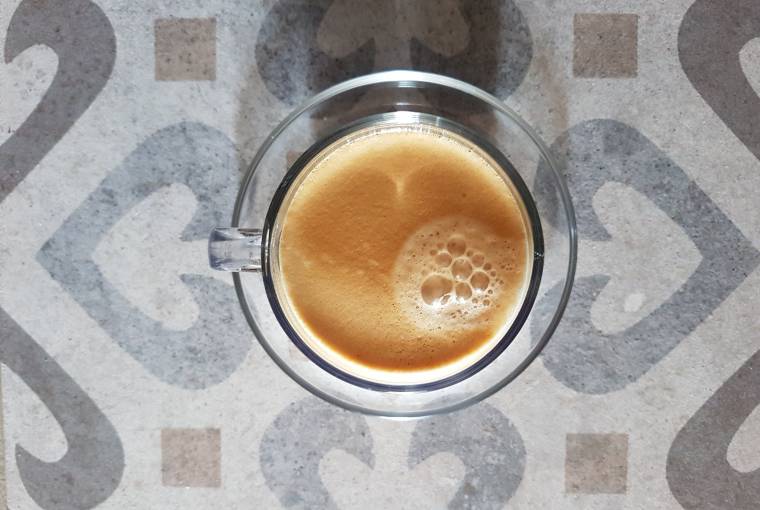 This grayed-out daily routine is fundamentally shaken by the the smell and taste of our barista-style morning coffees perfectly, and recreating it at home without huge equipment, grinders, steamers or frothers is no longer a challenge, so it's no wonder that capsule coffee machines have transformed the lives of caffeine lovers everywhere thanks to the speed and convenience they offer. . Sure, many argue that there is nothing more perfect than black coffee made from freshly ground coffee beans (at the end of the article we will dispel this misconception), but the truth is that few people worship this ceremony, they don't have time for it, and most of them are so automated. that all the magic flies away from the coffee-making ceremony.
It's no coincidence that for most people, a Nespresso machine is a much more accessible and best way to get great-tasting coffee. It makes divine coffee, extremely simply, extremely quickly, without clutter or special fuss. These machines are all about comfort, and the new generation of capsule coffee machines that have just been announced, which provide an impeccable coffee experience, is no exception, in fact! Vertuo's innovative technology is one of the biggest innovations of the last 30 years in the field of home coffee making, evoking the experience of craft cafes in exchange for just a touch of a button. So that every coffee is up to a session – guaranteeing a visual, aroma and taste experience
You don't have to reinvent the wheel to get something new: in 1986, Nespresso created the capsule. coffee category, a new chapter has now been re-opened by refining the available method, so that tradition and innovation are present in this new machine at the same time, be it technology, recycling or sustainability.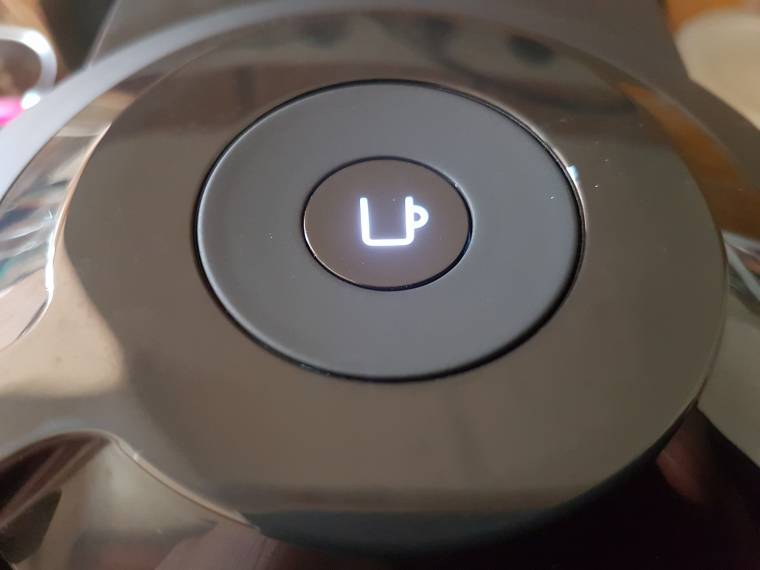 Centrifusion technology, barcode reader, one touch
Because you don't remember the half-consumed coffees left on the tables after working hours, the the black juice that dries at the bottom of the plastic cups of vending machines, the many, many prepared and then poured down the drain? IT professionals love engineering ingenuity, so they will also appreciate the revolutionary change that the Vertuo system developed by Nespresso brings to the history of coffee. The coffee machine equipped with a laser scanner recognizes the barcode on the rim of the various capsules and identifies the type of coffee contained in them. It then sets all parameters (water volume, temperature, capsule rotation speed, pre-soaking time) to automatically make the best coffee, fine-tuned by coffee masters, whatever the capsule. When the capsule begins to rotate, the device soaks the powder in it with the exact amount of water added. This helps to optimally dissolve the flavors and aromas in the coffee, which results in a complex taste experience even for longer types of coffee. And the world's unique Centrifusion technology, squeezing water through the capsule at 4,000 rpm, results in a rich creme layer on top of the coffee, whether for an espresso or a capsule type that fits a larger cup. CREMA is a creamy foamy mixture of water, air and the oil inherent in coffee, which usually dissolves from coffee under pressure. In the case of Vertuo, this force is not in the form of pressure but in the form of a centrifugal force caused by high-speed capsule rotation.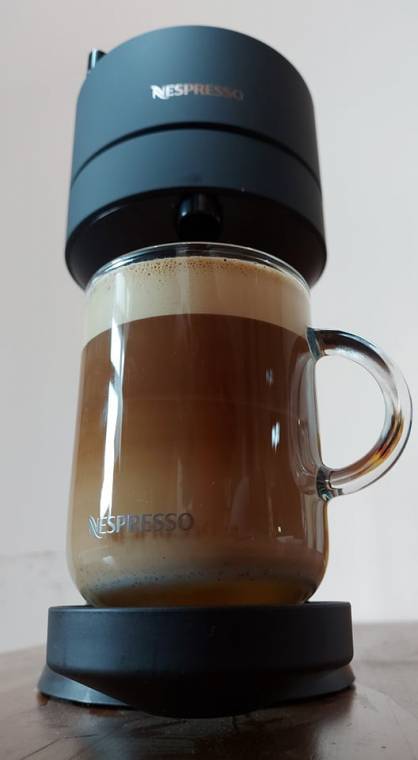 Refreshing variety
Caffeine stimulates memory, alertness, mood, energy, sharpens vision, improves muscle strength and coordination, suppresses fatigue and speeds up. we need it not only at the beginning of the day, but also during the day, even several times.
The Vertuo coffee machine currently works with 27 completely new types of capsules of different shapes and sizes, available in 4 cup sizes. From espresso to mug, macchiato to reverso, all coffee styles are available, so we can always make coffee that suits our mood. We find a quick and effective refreshment (Double Espresso), for deep thoughts, strategic planning (Costa Rica), a delicious sweet and velvety, vanilla, caramel or hazelnut muffin version instead of dessert, also for longer tasks, for constant vigilance (medium intensity Master Origins) . A flashing light on the Vertuo coffee machine indicates that the machine has automatically detected the coffee capsule, then no more than a touch, and the exceptional coffee dreamed up by the coffee masters is already starting to flow into the cup. The machine will then switch off quickly so that it does not consume unnecessary energy.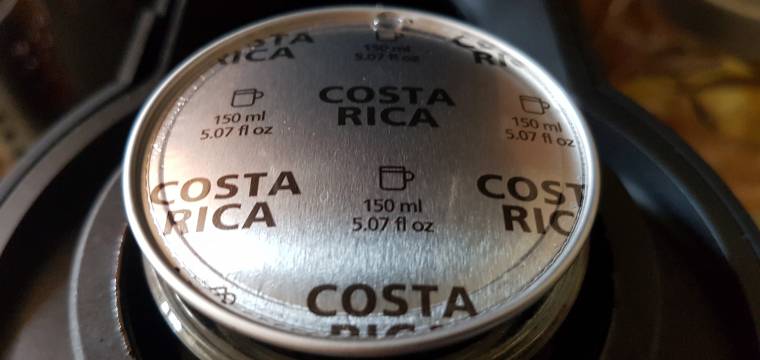 Capsules made of recycled aluminum
Aluminum provides excellent protection for the freshness and aroma of high-quality coffee and perfectly protects the product from oxidation, light and moisture – which is why Nespresso has always used aluminum capsules. Last year, Nespresso introduced the first Original capsules made of 80% recycled aluminum, and Vertuo capsules will soon be manufactured using 85% recycled aluminum.
Nespresso capsules are currently made of an aluminum alloy that it may contain up to 80% recycled material for Original capsules and 85% for Vertuo capsules (membrane foil must be made of new aluminum), but Nespresso is constantly looking for new solutions to further increase this ratio. Nespresso aims to pack all coffee for home consumption by the end of 2021 into capsules made from recycled aluminum. Since 2014, the company has invested more than 185 million Swiss francs worldwide in its recycling program, which now operates more than 100,000 capsule collection points in 53 countries. Globally, Nespresso has already reached a recycling rate of 30%, meaning that almost one in three capsules is returned to the cycle.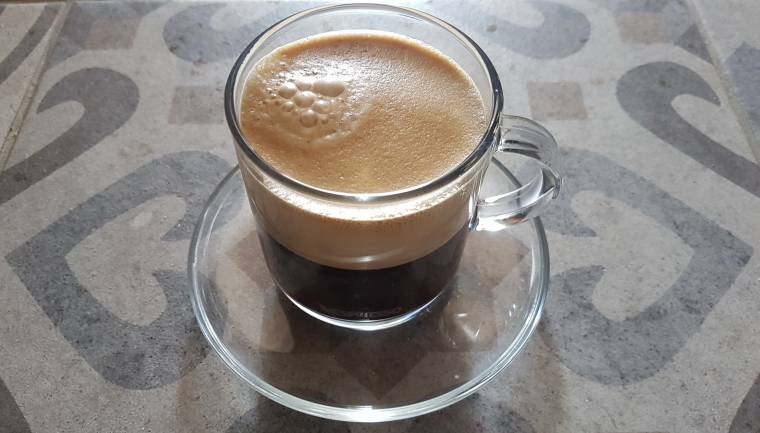 All cups of Nespresso coffee will be carbon neutral
The company has also announced that in 2022, every cup of coffee will be carbon neutral – products for both home and professional customers. The commitment was preceded by more than 10 years of work, during which Nespresso significantly reduced its CO2 emissions and offset the remainder with forestry.
The brand has made significant efforts in recent years to reduce its carbon footprint. and has taken compensatory measures that contribute to immediate positive change. 95 percent of Nespresso coffees are sourced through the AAA Sustainable Quality program, which ensures responsible and sustainable coffee production worldwide. In Hungary, more than 99 percent of customers have easy access to one of the recycling options, and recycled aluminum is used to make new capsules and utensils. In addition, Nespresso has planted 4.5 million trees in and around coffee-growing areas in recent years.
Summary

Nespresso's new generation Vertuo capsule coffee system is one of the most compact , a sustainable and convenient solution. Its small size, recycled material, ease of recycling of used capsules (automatic removal and collection in a collection container), water replenishment options, energy savings, one-button operation, the extremely wide range of flavors and multiple cup sizes all highlight it from all coffee makers.
REASONS FOR PURCHASE
+ Quick and easy solution
+ Provides stylish coffee
+ Large coffee selection for all needs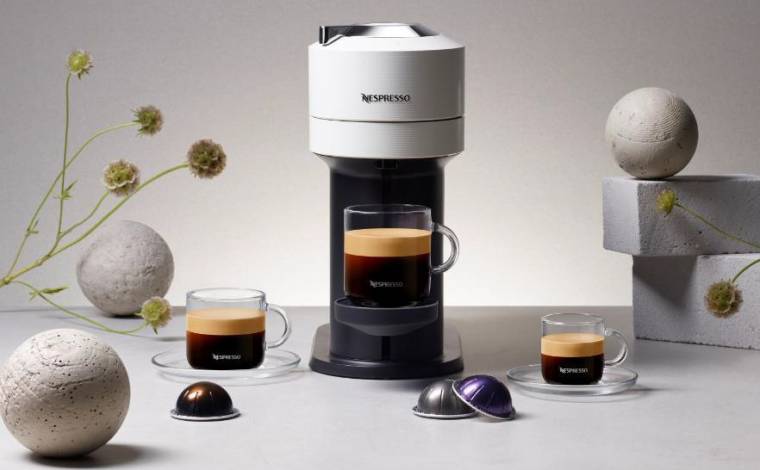 Hardware, software, tests, curiosities and colorful news from the IT world by clicking here