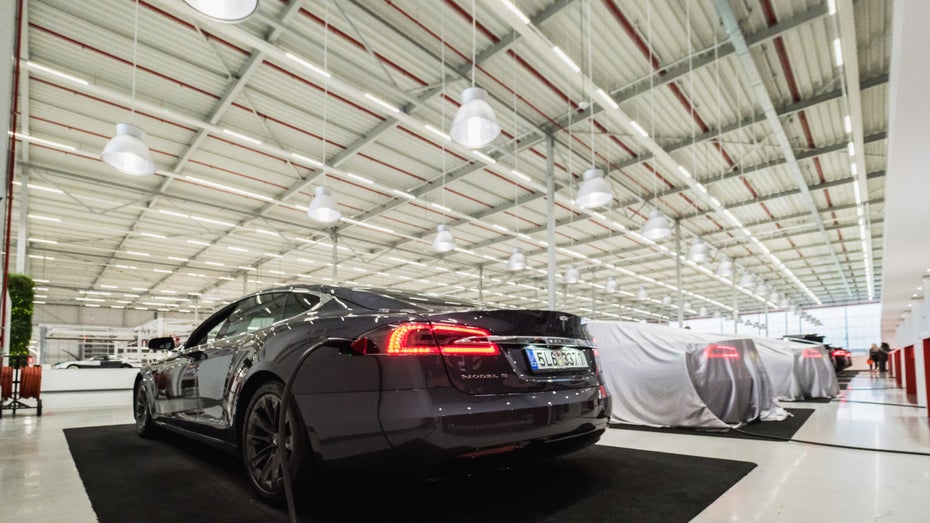 On Friday, Tesla had the news that the electric car manufacturer turned down a potential subsidy of over one billion euros for battery cell production in Grünheide, Brandenburg. An email that CEO Elon Musk wrote to his employees doesn't seem to fit the picture. Because Musk wants Tesla to concentrate on keeping the costs for deliveries as low as possible in the remaining weeks.
Tesla: Don't rush deliveries
Accordingly – unlike normally towards the end of the quarter – not all resources should must be exhausted in order to achieve the quarterly targets. The employees should not rush into production and delivery. In plain language: no overtime and no additional temporary agency workers hired on a large scale. Musk asked the Tesla employees in the email available at CNBC to instead imagine that the term end of quarter did not exist.
So far, according to Musk, Tesla has tried "like crazy" towards the end of each quarter to maximize the number of deliveries – with the result that these slumped regularly at the beginning of the next quarter. Accordingly, over a longer period of time this does not mean a permanent increase in deliveries. Instead, Tesla had spent a lot of money unnecessarily, and the employees were burned out. In addition, there are currently still a lot of Teslas on the ship route from China to the USA and Europe as well as from California to the US east coast, so that even higher deliveries can be expected towards the end of the quarter.
Musk did not write anything in the current email that the lack of chips and other accessories was holding back production. The auto industry has been suffering from corresponding restrictions for months. Most recently, VW boss Herbert Diess had stated that the worst phase of the chip shortage was over. But even in 2022, VW will not be able to build every car it wants. Tesla boss Musk had repeatedly announced that demand exceeded production.
Record sales: Bubbling profits at Tesla
So it's no wonder that Tesla has been doing extremely well recently – even if some customers have to wait a little longer than expected for the vehicle they have bought. In the third quarter, Tesla drove for the second time ever a profit of over one billion US dollars (1.62 billion dollars) – after 333 million dollars in the same quarter of the previous year. Sales were $ 13.76 billion. There is no clear target for deliveries for the current year.
Tesla delivered 627,350 e-cars in the first nine months, more than in all of 2020 ( almost 500,000). Assuming the 50 percent annual growth that Tesla recently announced in the medium term, the bottom line should be a total of 750,000 vehicles delivered by the end of the year. Maybe this goal is already very close and therefore Musk has decided not to press the gas again this time.
You might also be interested in