In an interview for CriptoNoticias, Moritz Wietersheim, founder of Specter Solution, spoke about the use that Salvadorans currently see in bitcoin and what challenges companies that start using this cryptocurrency as a means of payment face.
For Moritz, Salvadorans are beginning to know "how to use bitcoin." However, companies still do not see it as a valuable asset. In this case, the dilemma is in the backup methods they use. For the founder of Specter, the first step that any company interested in adopting bitcoin is to train their staff ; that they know the technology and that they know how to use it. Bitcoin can go beyond a simple method or form of payment.
In this field of adoption of bitcoin at the enterprise level, it is vital that companies weigh the safeguard options that they could use, according to Moritz himself comments in the interview. "It is not the same to use bitcoin in a company that has hundreds of daily transactions, to one that only receives bitcoins once a month," he said.
Volatility can play against

Moritz spoke of how the volatility of bitcoin, in the long or medium term, can be a very good option for any company as it is used as a store of value. However, in the short term, volatility could endanger the company itself.

"When it drops from 60 thousand to 30 thousand, it is almost impossible to operate a company with a working capital with such volatility" , this in reference to small businesses. For Moritz, he says he does not like stablecoins, although they can offer a level of stability within the company.

On this point, Moritz also highlights the detachment from the dependence of using Ethereum tokens, or specifically, its stablecoins network, allowing the use of stable currencies «closer» to bitcoin, such as those that operate in lateral networks such as Liquid.
Can multi-signatures offer more security when safeguarding bitcoins?

For Moritz, using multi-signature can mean a good security practice when protecting crypto assets. In the case of companies, the use of wallets of a single signature can mean a vulnerable point, since a manager can leave with the keys, and consequently, with the bitcoins.

Along with multi-signatures , Moritz, also discussed Taproot. In this case, with the arrival of this new "technology" to Bitcoin, transactions will be able to be more private. Using multi-signature transactions will be indistinguishable from those with a single signature, making Bitcoin more private. According to the founder of Specter, his wallet is already finalizing details to launch the latest update that would bring support to Taproot.

In the area of ​​privacy, Moritz himself details that "bitcoiners do not appreciate confidential transactions and the great utility they offer. This in reference to the tools that are currently within Bitcoin to carry out more private transactions.
Bitcoin protects companies from political risks

Latin America, historically, has been a region of considerable political instability. Some countries have seen dictatorships parade for decades, leaving behind a rather deplorable picture. For Moritz, for a company to use bitcoin, it means that it is protecting its capital. As long as your BTC is protected in a self-custody service.

In case of confiscation or expropriation, the capital in bitcoin does not have to be stolen. This allows companies to have a capital reserve in bitcoin, in the face of political instability.
The Future of Specter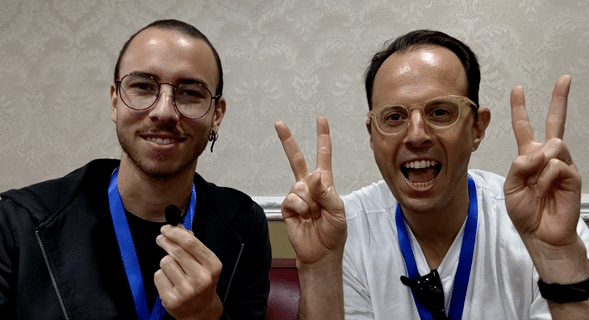 Specter Wallet, currently supports Liquid, the Bitcoin sidechain. For Moritz, in the future, with the growth and adoption of Bitcoin, companies will begin to require more financial services such as stocks, or how they are known in the ecosystem, equity tokens, which allow them to carry their financial operation through Bitcoin. In view of this demand, Specter could start offering these new services.
According to Moritz, Specter Wallet is open to adopt payments through the Lightning network, as long as the demand from its users require it.
Specter Solutions, the company founded by Moritz, is working on the new things that Moritz advanced details that they are currently developing a system of «custody collaborative »directed exclusively for business. Which would be launched in Europe and Central America, taking into account that Moritz is currently based in Panama.