As the bitcoin (BTC) ecosystem continues to grow, it becomes more prevalent to protect private keys. Scams, fraud and other crimes have proliferated, but only the most cautious have been able to face it . There are two cases that show this.
In New Zealand, businessman Mark Geor is offering a reward of USD 500,000 to anyone who helps him get his stolen safe. Inside are the private keys to their digital wallets, where they contain at least USD 4 million in cryptocurrencies.
According to information from the New Zealand outlet Weekend Herald, the house of the businessman, located in Westmere, Aucklan, New Zealand, was stolen just as it was being remodeled .
According to the businessman , the thieves seized "extraordinary loot", which included USD 10,000 in cash, watches from the prestigious brands Rolex and Tag Hauer, jewelery, diamonds, relics and, of course, the prized private keys .
«This robbery was executed with surgical precision. Someone did their homework; They knew exactly where the security cameras are and where the safe was. But they will have no idea what's inside the safe, "Geor said.
Private detective Mike Campbell, who is carrying out the investigation of the event, believes that the robbery occurred between 8:30 p.m. and midnight (local time) , from September 9 to 10. .
Speaking to the Weekend Herald, Campbell said the substantial reward "was an appeal to the culprits to return the entire contents of the safe."
«We have traveled a couple of paths, but they have vanished. One of the dangers of this is talking to people who do not tell the truth at all and who are part of the crime. We believe that cryptocurrencies have not been touched yet and no one has spoken out about the theft of the safe. The feeling is that it is somewhere. Someone knows something, "said Campbell.
And it appeared that, according to the closed circuit security cameras of Geor's neighbors , possible suspects of the theft were near the place, aboard a Subaru Legacy truck and a Toyota Ute car, between 9 and 9:30 at night, that day .
«The safe was bolted to the concrete floor and weighs around 160 kilos, so it would need a person big and strong to cut it and remove it from the closet on the stairs, "said the private investigator.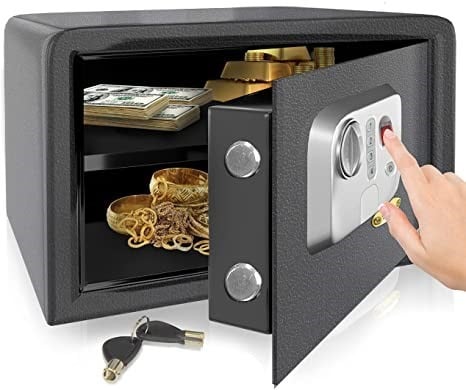 Another case of theft, where prevention did its thing
The other case , where the management of private keys served to preserve stolen bitcoins, arose in the United States. Here, the businessman Callum McArthur was also robbed and, although the criminals took the private keys, they could not steal their BTC, because the affected had a security system.
According to what Nasdaq.com reported, McArthur, who is a Bitcoin user, placed a multi-signature setting that prevented thieves from spending a satoshi , leaving the businessman's BTC amount intact.
«You have to diversify your security for your most important investments, it is extremely important. And that's exactly what multisign is doing, "said McArthur, recounting what happened on a podcast. "Otherwise, you usually talk about 10-15 years of hard work and the possibility that all of that is gone. You will not get those years back. Don't skip security, "he added.
In detail, McArthur used a 2 out of 3 multi-signature service from Casa , which is a company of Bitcoin services. There, the hodler stored most of the keys and made Casa function as a backup provider .
The company, claimed, was instrumental in helping you deactivate the stolen key and change its settings to restore full control over your funds after the theft .
«Whenever I buy a new Ledger, I will deactivate that old key, and synchronize my new key with Home. I can use my Ledger and my phone again. It is an easy process, they guide me every step of the way ", he commented.
For Casa's co-founder, Jameson Lopp, what happened with the New Zealand businessman is an example of how there are people that, the hard way, they keep finding out that BTC's self-custody setup has "single points of failure" .
Just because of that, be prevented is essential in this ecosystem. As Lopp said in a talk reviewed by CriptoNoticias, "an ounce of prevention is worth more than a pound of remedy" .