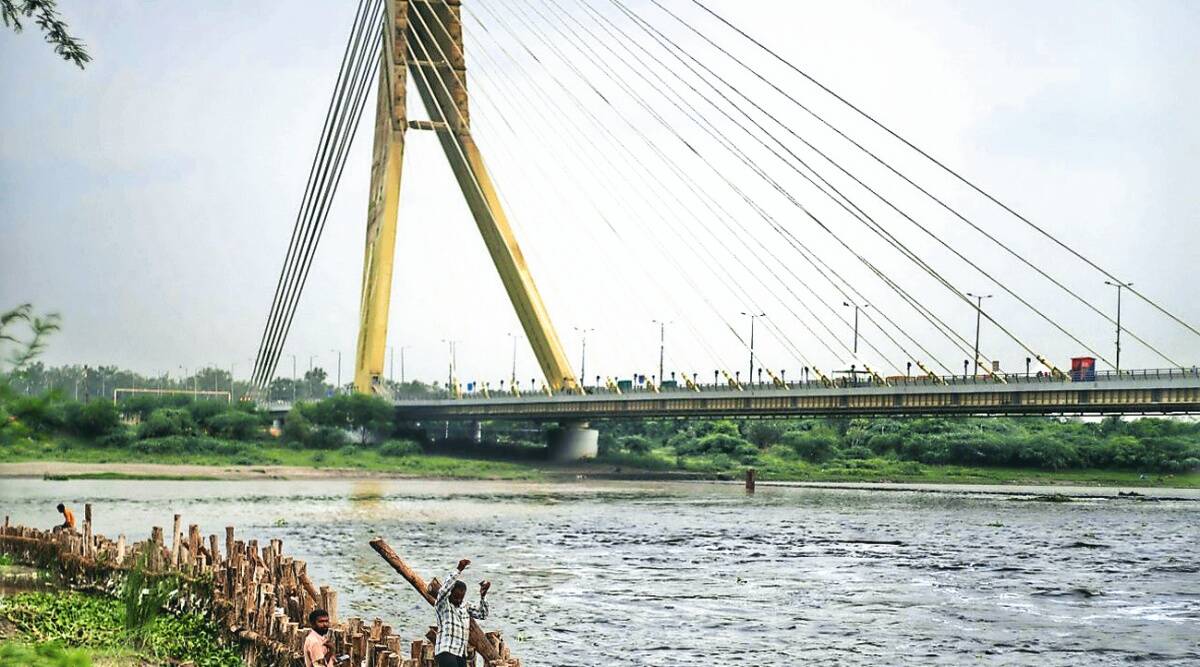 Delhi's iconic bridge is the country first Asymmetric suspension bridge. (quick archive)
Meanwhile, heat wave conditions remain in Expectations for Delhi on Monday, with a maximum temperature of About 41 degrees Celsius. Expectations also shows that maximum can temperature drop marginal to 39 degrees on April 13 and 14, before climbing back up to about 41 degrees by April 17.
Signature Bridge "Bird's Eye" project runs in hurdles
a view of The city From the top of the Signature Bridge you will have to wait longer because safety Fears. According to the sources, the Delhi Labor Department has refused permission from the Tourism Department to operate the lift/inclined lifts which were installed to take the tourists to the showroom. set up above the edifice of the bridge.
The Department of Tourism has developed many advantages of The project on how We can improve it and run elevators for The publicbefore the Ministry of Labor several times But permission is denied citing public safety source said.
According to the officials involved with The projectFour elevators were installed at the foot of The edifice is shaped like an arch of the bridge. These four lifts are tilted – two of They are tilted at an angle of 60 degrees and two at 80 degrees. "The project from governmentend because of These concerns. The government You may have to get rid of it with This is amazing project A source from the Delhi Tourism Department said.
leap in Pollution during the shutdown of the second wave: a study
study on air pollution in Delhi through second The covid wave and the consequent closure last year found "Extraordinary increase in PM10 and PM 2.5″ levels during lockdown, when most activities were curtailed. Instances of Synchronized high levels of PM2.5 with The number of deaths increases when cases rise in The cityRecently published study, in "Chemosphere", a international The magazine that publishes work on Chemicals in The environment.
The team Who conducted the study consisted of founder Gufran Beig project director yolk (system of air quality forecasting and research); KS Jayachandran, Member, Secretary, Delhi Pollution Control Committee (DPCC); Representative George, scientist, DPCC; Aditi Rathod, SB Sobhana and R Shinde, from the Indian Institute of Tropical Meteorology, Pune; V Jindal from Indraprastha Institute of Information Technology, Delhi; SK Sahu from Utkal University, Bhubaneswar.
.