Yesterday it shook in the digital world. Businessman Jack Dorsey, who for 16 years commanded and ran one of the world's largest social networks, Twitter, left his company. While he did not make clear what his next step would be, the facts suggest that he will become more engaged with the market's leading cryptocurrency, bitcoin (BTC).
In the past, Dorsey has already shown himself as a defender and promoter of the use of the first cryptocurrency , going so far as to exclaim that if he were not in his companies, he would be working in Bitcoin.
«Bitcoin is for everyone. I make sure of that with everything I can do, with everything my companies can do to make bitcoin accessible to everyone. In that I will invest the rest of my life. If I were not in Square or Twitter, I would be working on Bitcoin, "he said at the Bitcoin Conference 2021, as reported by CriptoNoticias.
For that reason, and now that he will no longer have any more responsibilities with Twitter, it is foreseeable that Jack Dorsey, described as a bitcoin maximalist, will have more freedom and time to dedicate himself to a work focused on encouraging the growth of the network .
Square, shifted towards bitcoin

Due to his clear interest in BTC and the rest of the crypto assets, Dorsey has led his second company , the Square payments platform, to be fully open with this new ecosystem. It all started in 2018, when they launched bitcoin trading from a platform appended to Square, called Cash App.

Then, a year later, the creation of Square Crypto was announced, an independent company fully dedicated to contribute to the growth of Bitcoin , based on the open source of the main network.

That company even financed a solution for secure transaction signatures , relying on the Bitcoin Lightning Network, a fact recorded by this means.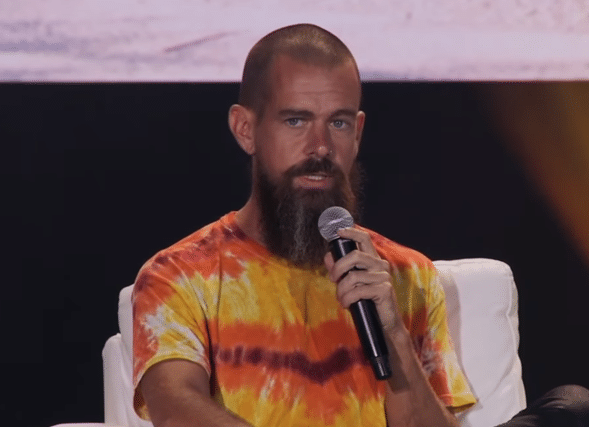 Not compliant, Dorsey communicated in June its intention to launch a hardware wallet for bitcoin (BTC). The product would be open software and hardware and the community could participate in its design, we indicate in this news.
Attempt on Twitter , Unsuccessful?

After the clear success of His strategy with Square, the businessman tried to include Twitter in the world of cryptocurrencies. A first movement was to enable an option to send tips in satoshis (the smallest measure of BTC), through the Strike platform, a fact that we recorded in this newspaper.

But that was in September and although it was promised that the function would be available later for a greater number of users, it seems that it has not started yet and, with the departure of Dorsey, it is not known if it will evolve.

While it is true that the new CEO of Twitter, Parag Agrawal, said that they will continue to build on the foundations left by Dorsey, there are factions of the company that are not very happy with the company's foray into the cryptocurrency economy.

This is Twitter's CFO, Ned Segal, who a In mid-November, he said emphatically that they were not going to invest the company's money in BTC, since, in his opinion, "doesn't make sense" .
Follow will it go in Square?

Although it is feasible that Square now become a leading cryptocurrency services company , not everything is sung. The ambitions of this businessman open the door to doubts.

To show a button: It was news in August when Dorsey communicated that, without their companies being involved, was engaging in another activity linked to the ecosystem , such as digital mining, something that we have reported in CriptoNoticias.

"I'm trying to mine with Compass Mining," Dorsey tweeted last August, letting it be known that he was testing a service that hosts, supplies and operates cryptocurrency mining equipment for individual miners who don't want to worry. for operating them.

For Jack Dorsey, bitcoin is the most important project of his life and the urge to put aside Twitter (or Square) may be based on his intention to help and contribute to the growth of the network, as he himself has openly stated.

The truth is that there is no way of knowing which are the plans to follow per pair I give you this bitcoin reference, but one thing that is certain is that everything will point to the improvement of the new money , in which he has all his faith placed.