The Iraqi Electoral Commission announced, at dawn on Saturday, that the rate of participation in the special vote amounted to 69%, quoting the Iraqi News Agency. Witnesses security breaches.
The commission said that the number of voters in the special ballot amounted to 821,800 votes.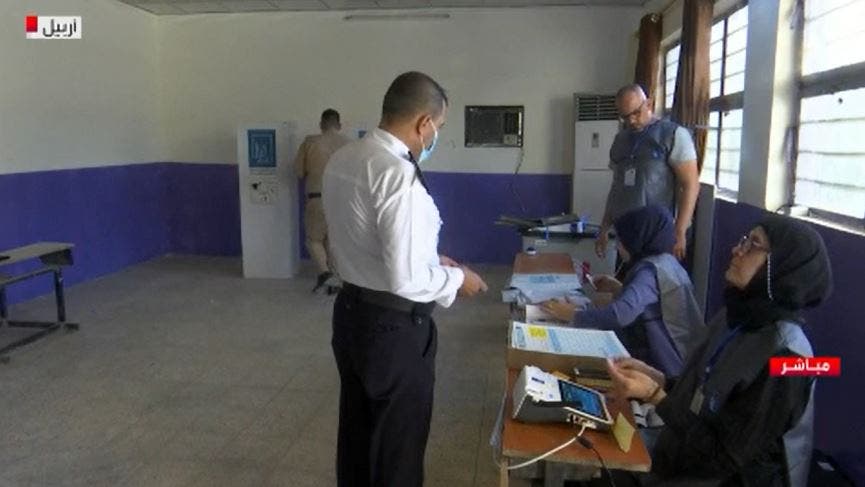 From the vote for Iraq
The polling stations opened their doors , Friday, for the voting of soldiers, prison inmates and the displaced, at seven o'clock Baghdad time in the first early parliamentary elections in the country since 2003, while the general polling will take place next Sunday throughout Iraq. Erbil stated that the vote of the military reached 88%, while the vote of the displaced was 28%. The legislative elections scheduled for next Sunday.
Al-Kazemi described through his account on "Twitter" the elections as a "national track." To produce a new parliament, and to protect our homeland and build the state."
The Iraqi Prime Minister addressed the Iraqi Prime Minister, saying: "Choose whoever represents you freely and on the basis of Iraq's national values. Make the change of your own free will."