Rapid urbanization offers new opportunities for smart cities, with the latest technological developments helping city decision-makers to tackle environmental, social and economic challenges effectively. It is estimated that in 2022, smart city investment revenue could reach $ 158 billion globally, and that number could grow by another 50% in 2023. The Hungarian IoT software development company Grape Solutions attended the Smart City Expo 2021 in Barcelona from November 16 to 18.
Smart cities focus not only on making people's lives comfortable, but also on their residents also improve their quality of life through various technological developments: these investments can be multifaceted, the Internet of Things (IoT) will continue to emerge in 2022, and artificial intelligence solutions will become more widespread. The Barcelona event, which has been taking place since 2011, has placed particular emphasis on showcasing the latest IoT solutions, as technology has revolutionized many vital industries and 30 billion IoT sensors have been installed worldwide, which could reach 75 billion by 2025.
In 2022, the fastest smart urban growth on the European continent is projected in the western and northern regions, respectively. If we want to look at the situation of smart cities outside of Europe, in 2021, smart cities on the U.S. continent generated $ 70 billion in revenue, which means that U.S. cities account for almost half of global smart city revenue worldwide. Among the intelligent developments, the development of the general public transport, energy and water management sector with IoT solutions stands out.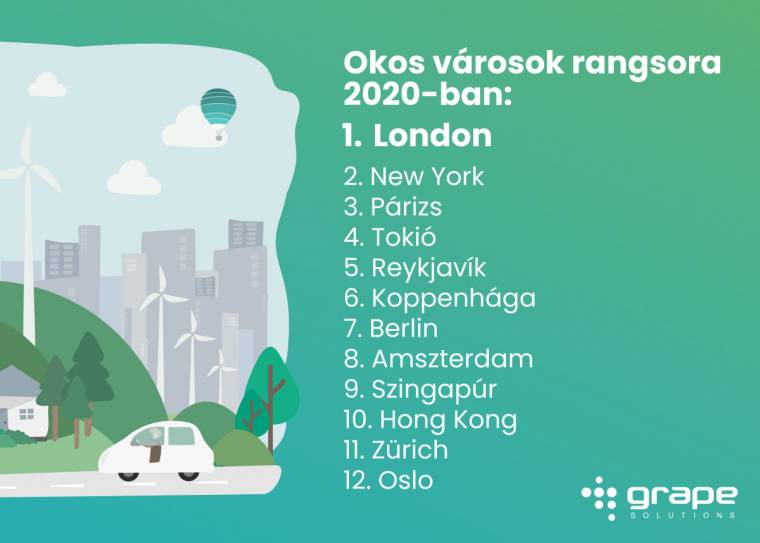 IoT Smart City trends in 2022:
Water and wastewater monitoring:
In recent years, IoT technology has proven to be the most reliable communication tool in water treatment. Sensors located inside the water devices collect data and send it back to the central monitoring system. Data collected by intelligent devices provide information on water quality, temperature changes, pressure changes, water leaks, and chemical leaks in a timely manner. Engineers can they have access to this data on a given IoT platform, where facility managers can make decisions based on real-time data faster after data is processed. For efficient water management, one of the most prominent IoT solutions is leak detection, where every second counts. The IoT interface immediately notifies engineers to minimize the loss of natural resources and financial to the company.
Another great advantage of IoT is the increased wastewater control, where the installed smart devices are able to detect the presence of chemicals in the wastewater in a timely manner. Efficient wastewater treatment is an essential player in the circular economy, and the IoT is a huge help in this.
Smart irrigation systems:
The third pillar of water-saving systems, intelligent irrigation systems with automated nozzles with sensors urban irrigation. Automatic operation based on different rules can set and maintain the level of irrigation to an optimal level, and irrigation systems with IoT devices can detect the previously mentioned drainage faults in time. There are two types of intelligent irrigation technology: weather-based and soil moisture-based. Both solutions can help save water in smart cities. Weather-based irrigation includes an on-site weather station that can also track natural phenomena detected on site, such as wind, temperature, precipitation, and solar radiation. Moisture-based technology uses sensors located in the soil to measure the exact moisture content of the soil, based on which the system adjusts the time and rate of irrigation.
Waste management: Cleanliness is key for all city dwellers, but the amount of waste detected in large cities is increasing, so intelligent waste management is essential for its management. Apart from housing estates, most of the rubbish is generated in the city centers and in the areas of tourist attractions, so smart waste management is an increased challenge for the city management.
IoT sensors can be placed not only in waste bins, but also in the containers of garbage trucks. As in other major European cities, increased car traffic can be seen in Budapest, which has a negative effect on air quality in addition to longer travel times. Waste management tools equipped with intelligent sensors can also greatly help in this problem, as if the system collects data and sends it to the IoT platform about the amount of waste and the average growth, the management organization can collect waste in the area at the optimal time.
IoT developments provide data-driven decision-making, optimization of waste collection routes, frequencies and vehicle loads for cities and waste management companies.
Intelligent traffic management:
As the population grows and people move to urban centers, more and more people are using the road and transport network, leading to more congestion and more frequent accidents. Intelligent traffic management systems can control urban traffic based on the volume of traffic, and their main goals are to speed up through traffic, ensure traffic safety and ensure smooth traffic. These intelligent IoT monitoring systems use sensors, cameras, mobile routers, and process automation to monitor and control traffic and reduce congestion. With appropriate IoT systems, future traffic can also be predicted, allowing traffic management organizations to develop effective strategies to manage the growing traffic.
Downtown parking management:
It is no exaggeration to say that parking is the biggest enemy of motorists. Finding an empty parking space is a daily stress and frustration for many, with city motorists spending 30% of their time searching for a parking space. A recent INRIX report quantified this problem, studying driver parking behavior and experiences in 30 cities in the UK, US and Germany. The combined cost of time, fuel and CO2 emissions wasted by the three countries 'economies in searching for a parking space has been estimated at nearly $ 200 billion annually. Intelligent parking systems that send real-time data on the availability of free parking spaces can help solve the problem. These IoT solutions can be street-mounted, ground-based sensors and entry-exit sensors installed in underground garages.
Electric car charging points : According to the European Environment Agency, vehicles sold in the EU in 2019 10% was electrically rechargeable, an almost double increase from 2018. Despite the fact that more and more people are thinking in an environmentally conscious way, the pace of installation of electric charging stations is still not able to fully meet the needs of motorists. In the European Union, 285,796 electric charging points were built in 2020, an increase of only 20% compared to 2019. The European Union aims to create 1 million filling points by 2024 and 3 million by 2029, which means that around 240,000 new filling points would be needed each year.
Management of IoT sensors in one interface: The aim of Grape Solutions is to develop an IoT Platform with utilities that displays incoming data in a structured way to electricity, district heating, water or smart city operators. Grape Solutions 'IoT solution provides advanced management and a control interface for integrating an infinite number of smart devices with two-way communication. The platform monitors, collects and transmits all data from integrated IoT devices to the operator in real time, so engineers can be notified immediately of any system errors.
Key features of the interface:
Adding any type of IoT device to the for platform
Grouping devices and group map view

Remotely manage integrated devices Configuring complex rules and automations for IoT devices Creating Alerts and Alerts

View live stats on the dashboard

Integration of Partner Tools

High availability and reliability

Demand-based scalability
Cloud or on-premise operation
Integration of digital twin pairs

Hardware, software, tests, curiosities and colorful news from the IT world by clicking here