Iranian media reported, at dawn on Wednesday, that a massive fire broke out in the Iranian army's warship "Khark" near the coasts of Jask.
Fars news agency quoted a statement issued by the army's naval force. Al-Iranian in Jask region, that the rescue teams are trying to extinguish the fire and have safely evacuated all the trained personnel from their board and were taken to the shore.
But she indicated that the huge fire is still going on.
The logistic ship was on a training mission on the high seas a few days ago, before returning to the port of Jask.
The largest logistic support ship
and it is Khark The largest logistic support ship for the Iranian army, it was purchased from Britain in 1977, and Iran received it in 1984.
This giant logistic warship weighs 33,000 tons. The boilers and propulsion systems have been completely replaced in this ship as well. Other systems and equipment have been developed.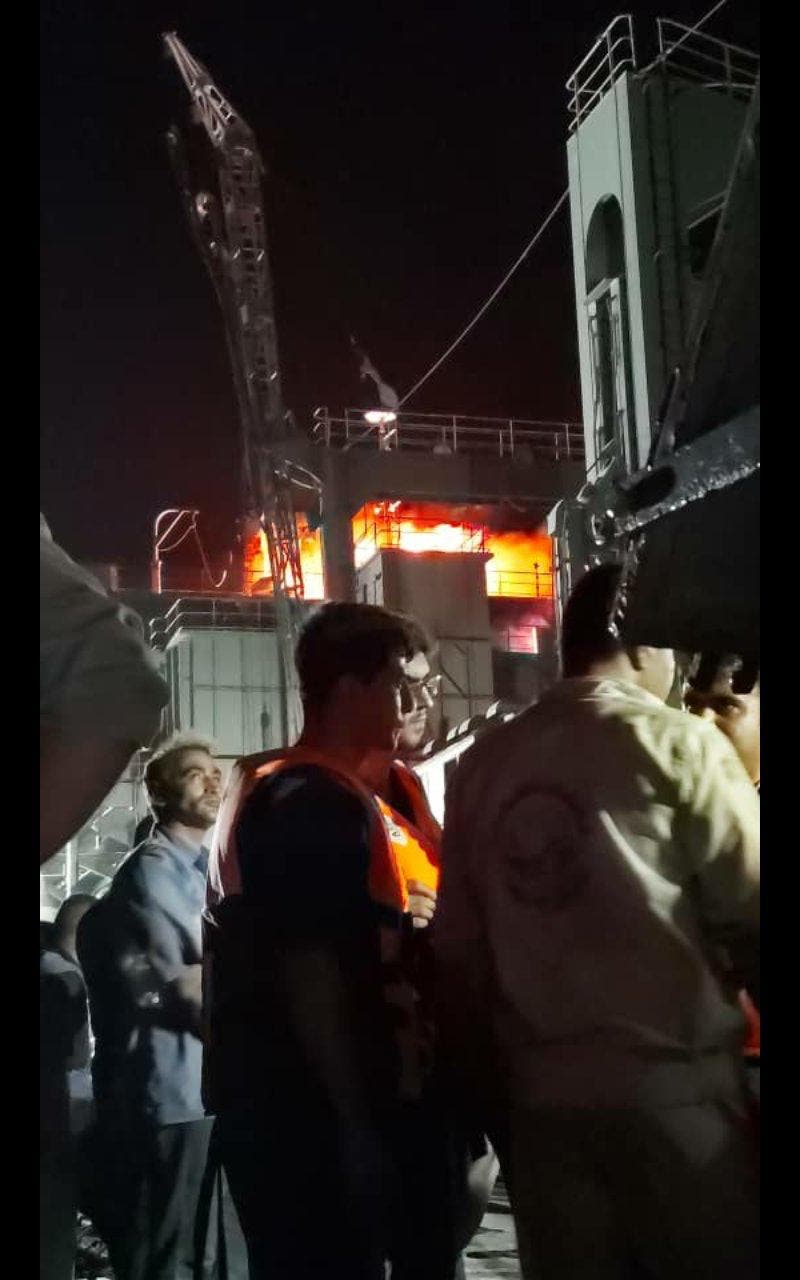 Its length is 207 meters, its width is 26.5 meters and its speed is about 39.8 kilometers per hour. The ship includes a platform for landing helicopters, and it carries four cannons and four 12.7 mm machine guns on board. , that an Israeli commando attached a magnetic explosive device to an Iranian ship belonging to the Revolutionary Guards, indicating that the ship is operated by the Revolutionary Guards as an intelligence-gathering center off the western coast of Yemen. In the Red Sea through a sticky sea mine.
In turn, the New York Times quoted an unnamed US official as saying that Israel had informed Washington that it had struck The Iranian ship off Eritrea, pointing out that Tel Aviv made it clear that the attack was in retaliation for Iran's strikes against Israeli ships.
The official also explained that Israel waited for the American aircraft carrier Eisenhower to cross to target the Iranian ship.
It is noteworthy that the incidents of targeting Iranian-Israeli ships have been repeated recently, while the two sides remained silent.