Nowadays, the optimal operation of almost every company or facility requires immediately available data, so it is extremely important for organizations that their business applications are always available quickly and seamlessly everywhere. Many have already realized that the more businesses they support with IT systems, the greater their competitive advantage. The digital revolution could not escape the financial sector either, as the sector's customers use more and more financial services combined with modern technological solutions – and thus more and more data traffic. The trend, IoT and 5G, which further reinforce the trend, will result in a data explosion that will increase the demand for server parks to a very large extent
Financial institutions manage their data assets in high-security, centralized data warehouses. However, with the transformation of financial habits, access to data on peripherals and bank branches, as well as the rapid execution of transactions, whether online or in a branch environment, are playing an increasingly important role. Secure data access and service continuity, which is necessary for fast administration, is also a market advantage in the competition for customers
However, the storage and processing of information appearing on perimeter networks requires a special solution. The use of so-called microdata centers can provide a solution for handling sensitive data. These local data centers, also known as modular safes, are smaller, 1-3 rack cabinet versions of traditional data centers. They offer space-saving and cost-effective local storage, providing a scalable solution for consolidation transformations.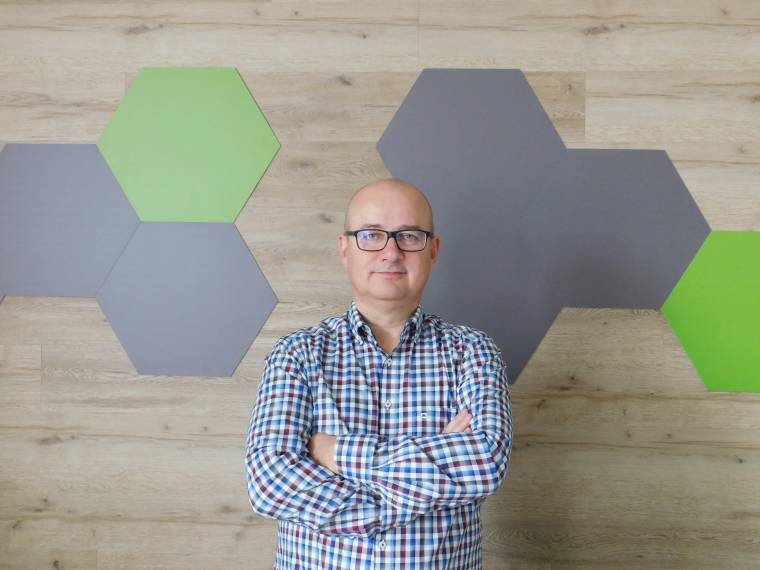 Rátkai Barna, Sales Manager, H1 Systems
Access to high availability and real-time IT services can be ensured without the loss of performance by using modular safes . The installation of the device does not require special conditions or architectural modification, it can be installed in an office in one day.
Its application provides complete protection for IT systems: redundant cooling, integrated fire alarm and fire extinguishing system, humidity sensors, monitoring system and uninterruptible power supply are all housed in it. In addition to the internal support systems, the external design provides maximum protection against physical influences (fire-resistant, impact-resistant, intrusion-protected, dust- and water-resistant design, protection against electromagnetic and radio frequency attacks). Another advantage of the tool is that it can be modularly expanded and easily migrated if necessary.
The micro-data center solution is used by several international financial institutions and customers who need fast, local data analysis and processing with a high level of security
For any challenge where local data processing can be of business benefit, it is worth exploring the potential of edgecomputing.
As one of the region's leading data center expert companies, H1 Systems will help its clients choose the most optimal solution with a customized proposal after assessing the on-site capabilities.
Overall, it's worth thinking about protecting your data center hardware when you're planning to get servers and other components and design the space. In such cases, it is a significant advantage to entrust this phase to experts who have significant experience in this field. H1 Systems offers several solutions according to the customer's sizing
But it is not only the experience that helps to build new data centers: H1 Systems engineers assess current mechanical and electrical capacities as part of an audit service , and develop costly proposals for their expansion and development. In many cases, the scope covers not only the control of hardware devices and their redundancy, but also the review of operation and maintenance processes, as this ensures the long-term operation of the machines. Development plans are developed in close cooperation with the customer, in line with its growth plans and its schedule
Hardware, software, tests, curiosities and colorful news from the IT world by clicking here